National Football League
National Football League
Kickoffs at 35-yard line good for safety
Published
Mar. 22, 2011 1:00 a.m. ET

Paging Tom Dempsey ... paging Jason Elam ... please report to a white courtesy telephone. The Saints, Broncos and just about everybody else are calling.
Forty years ago, Dempsey place-kicked a ball 63 yards. Elam tied that mark in 1998. Today, those stand as the longest successful field goals in NFL history.
Yes, length matters.
NFL owners passed a rule Tuesday that will take us back in time. How far? How about 1974?
That was the year kickoffs were moved from the 40-yard line to the 35. Why? I'm not totally sure, but you can bet it was to generate more kickoff returns and fewer touchbacks. This line of thinking lasted 36 years.
Let's fast forward a bit to the 1994 season.
The NFL's competition committee became concerned with the declining number of kickoff returns and the rising number of touchbacks. Sound familiar? They said, "Let's move the kickoff back to the 30." I'm sure they were asked what effect it would have on the game.
Their response was likely the same as in 2011, which was: We are not sure.
Let's take a look at some numbers.
In 1993, 68.4 percent of all kickoffs were returned. In '94, the NFL moved the kickoff back to the 30-yard line and 88.4 percent were returned. Huge number, right?
How about this: four kickoff returns for touchdowns in 1993; 17 in 1994. No question — the impact was greater. By the way, the average length of a kickoff return went from 19.5 yards in '93 to 21.2 yards in '94.
Fast forward again to 1998. The percentage of returns that had climbed to 88.4 in 1994 dropped steadily to 80.3 in '98.
Time to make an adjustment. Beginning in 1999, kickers were no longer permitted to break in balls for kicking. Balls were designated for kicking only — the so-called "K" ball — and were shipped in a sealed box to be delivered to the referee without the seal being broken.
It worked! The percentage of returns went back up to 85.6 in 1999.
The rate of returns stayed pretty constant for a number of years before slipping again in 2004. In 2009, the percentage dipped to 80.7. In 2010, the touchback percentage rebounded slightly to 83 percent.
Time to do something about that, right?
The NFL owners voted at their 2011 annual meeting to move the kickoff back to the 35-yard line and took away the kicker's right to get a running start. Now, they must line up within 5 yards of the 35-yard line.
What effect will that have?
"We are really not sure," said Rich McKay, Atlanta Falcons president and chairman of the NFL's competition committee. "Maybe somewhere between 5 to 15 percent more touchbacks."
I say it will be 20 percent or greater. Kickers are stronger than they were in 1993. That added strength will more than compensate for the "K" balls and the elimination of the 3-inch kicking tee.
The times they are a-changin'.
This change is "100 percent about player safety," according to McKay. Gone is the concern about the percentage of kickoff returns and the excitement those plays might have brought to the game. The culture has changed. Concussions and head and neck injuries are the major areas of concern.
Where did the impetus for this change come from? I have attended the committee meetings from 2000 through 2009 and I never heard this discussed. The thought of moving the kickoff to the 35-yard line for overtime was soundly rejected.
My guess is that commissioner Roger Goodell planted the seed. A member of the committee, who did not want to be quoted, told me he felt it came "from above."
Goodell is relentless in his desire to protect players and promote player safety. He might be making some enemies now with the collective bargaining agreement negotiations, but he will continue to go out of his way to protect those same enemies, even if it takes some exciting plays out of the game.
When the regular season expands to 18 games at some point — which it will — Goodell will want the game to be as safe as possible.
Yes, the game will change with this new rule. There will be more touchbacks. Rosters might be adjusted. Cover guys and return specialists might end up out of work. Special-teams coordinators might not have the value they once had. Some teams will be hurt more than others. But it is "100 percent about player safety."
I am 100 percent in favor.
In Las Vegas they say, "Cut 'em thin to win." In the NFL this coming season, they will say, "Kick 'em deep and make 'em weep."
Sorry, Devin Hester.
---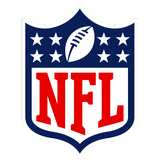 Get more from National Football League
Follow your favorites to get information about games, news and more
---