National Football League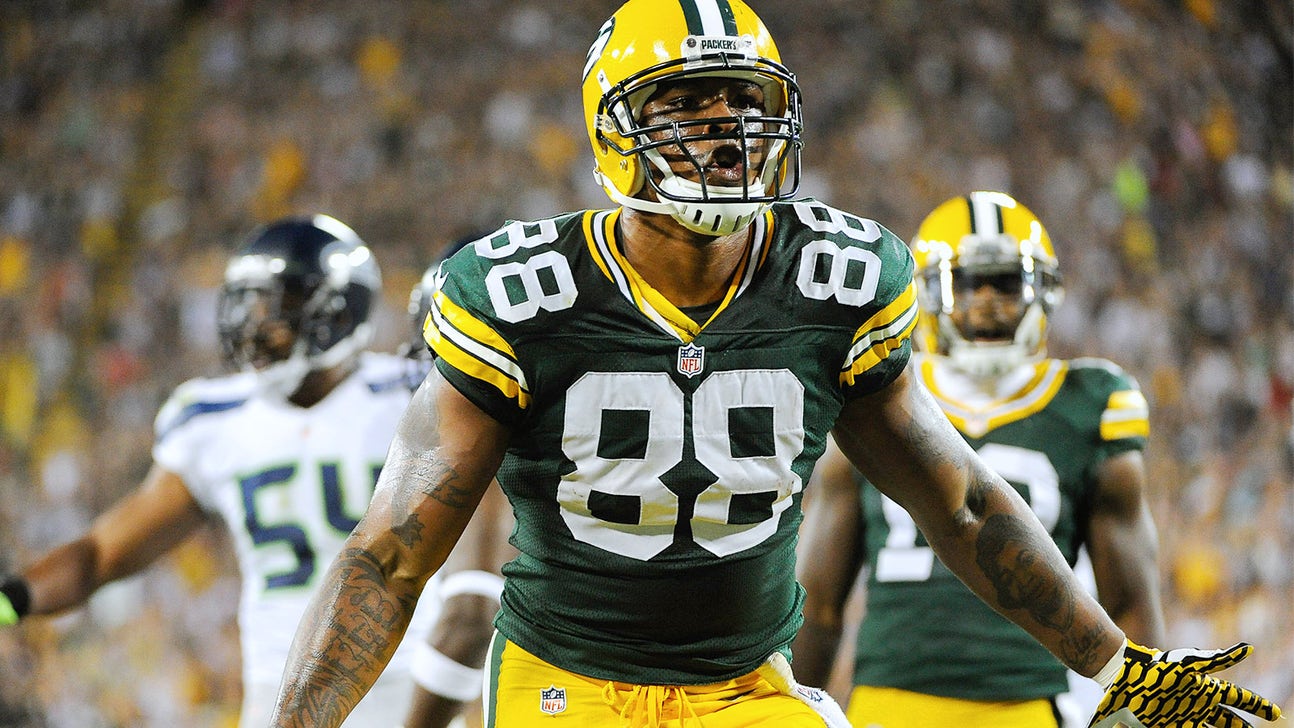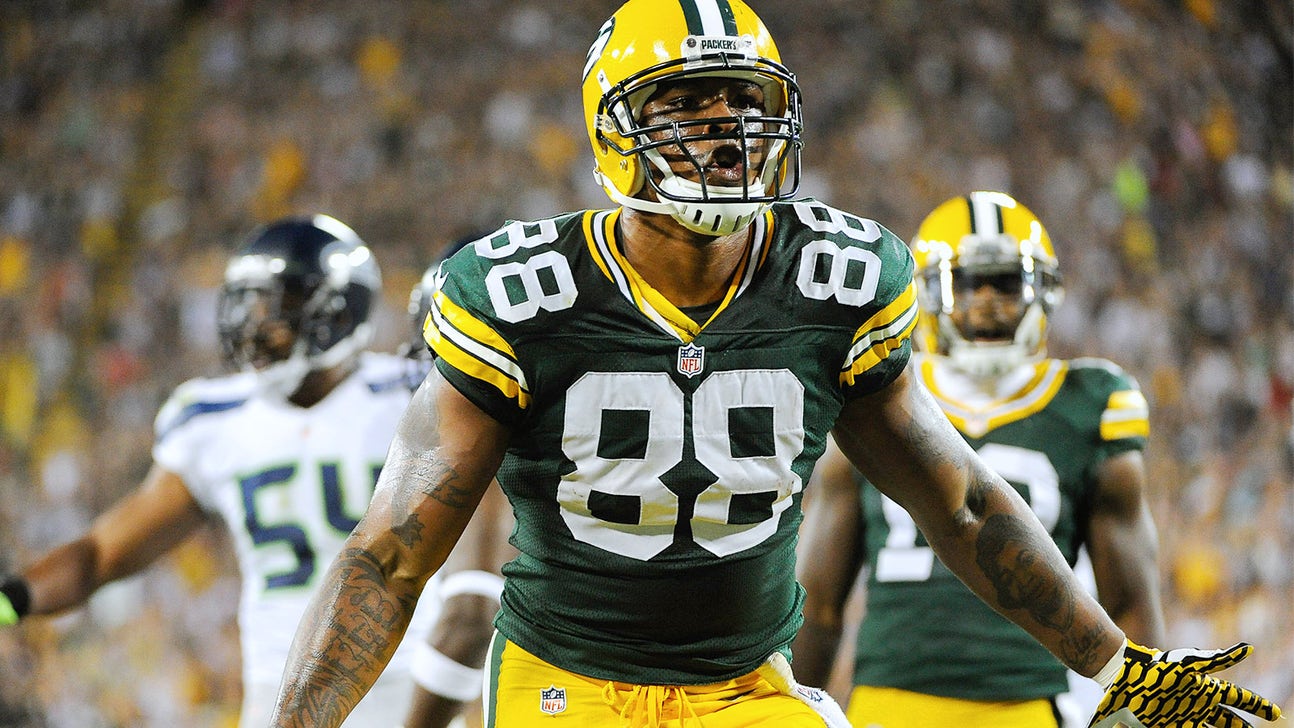 National Football League
June jobs report: Help still available on NFL free-agent market
Published
May. 30, 2014 11:16 a.m. ET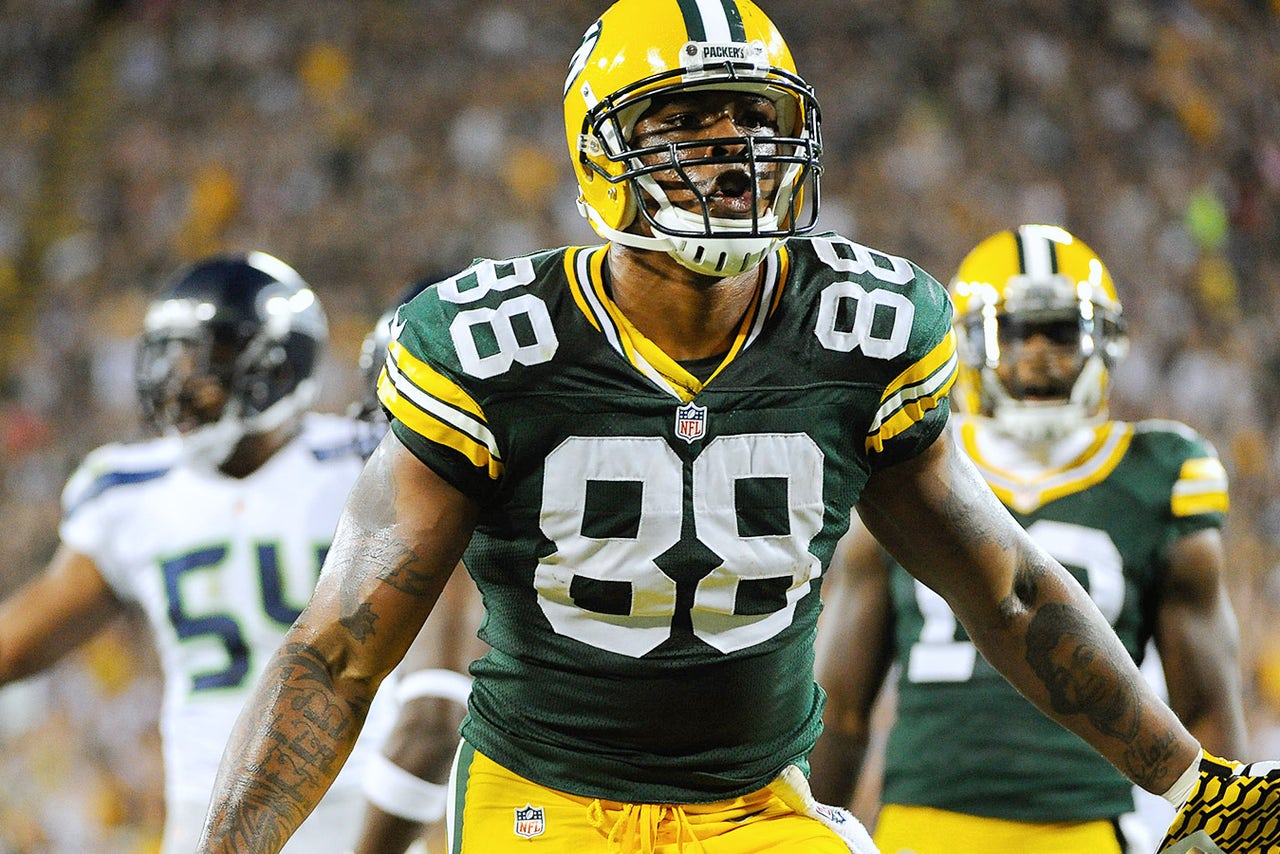 The beginning of June still carries significance on the NFL calendar, but for a completely different reason than in the past.
From 1993 to 2005 under the old labor pact between the league and NFL Players Association, June 1 marked the first date a team could cut a veteran without having to absorb any "dead money" into that year's salary cap. Such a cap hit, which stemmed from the prorated signing bonus and guaranteed money figures remaining on a player's contract, could instead be split over two seasons.
Although this maneuvering gave cap-strapped teams some much-needed relief, it also was unfair for the affected veterans. By the time they were released, most players were entering a limited marketplace as clubs already had filled their roster needs through the draft and free-agent acquisitions.
The inequity was resolved in the revamped 2006 collective bargaining agreement. Two players from each team can now receive their release early in the offseason while still being designated as June 1 cuts from a cap standpoint. Seven players – outside linebacker LaMarr Woodley (Pittsbugh), guard Daryn Colledge (Arizona), center David Baas (New York Giants), safety Thomas DeCoud (Atlanta), cornerback Carlos Rogers (San Francisco), and wide receivers Steve Smith (Carolina) and Miles Austin (Dallas) – fit that bill in 2014.
Though all but Colledge and Baas have found new teams, there is another group eagerly waiting for June 2. That's when another quirky NFL rule comes into play pertaining to compensatory draft picks.
The NFL formula used to determine the extra selections annually granted for free-agent losses also takes into account the number of free agents a team signs before a June 1 deadline. To secure compensatory choices and potentially improve the round in which they are granted, some franchises are intentionally waiting until after June 1 to bolster their squads with veteran acquisitions.
With that in mind, these are 10 top free agents still available who could have new homes as early as next week.
1. TE Jermichael Finley
Former team: Green Bay
Finley underwent a C3-C4 disc fusion surgery following a scary on-field collision last season with Cleveland safety Tashaun Gipson. Concerns about Finley's health appear to have curtailed the market for the services of a player who would otherwise be commanding top dollar. "Jermichael is making tremendous strides and is getting closer to 100 percent," agent Blake Baratz told FOX Sports 1 in a Friday morning email. "Due to the nature of the injury, experts in the field have varying opinions on where he currently is as well as if there would be any future risk should he take another hit. We obviously are going to be very cautious as Jermichael's life and future are significantly more important than football." Baratz said Finley does have the ability to file for collection of a $10 million insurance policy if he decides not to play again. Should he return to action, one potential scenario would have Finley re-signing with the Packers on a one-year "prove-it" deal to raise his free-agent value in 2015. Finley also is drawing interest elsewhere. He met with Seattle earlier this offseason and Baratz told profootballtalk.com that his client has a free-agent visit Friday with an unidentified team. "As far as the Packers or any other team is concerned, we will evaluate all of the different scenarios and advise what we believe is in both Jermichael's short- and long-term best interest," Baratz said.
2. DT Kevin Williams
Former team: Minnesota
Defensive tackles are at a premium in the NFL, especially those who can boast five All-Pro selections and a spot on the league's 2000s all-decade team. But a combination of age (33) and asking price limited initial interest in Williams. He likely will play in 2014 – Williams has visited with Seattle and the New York Giants – but he probably won't come cheap. The Vikings have moved on after 11 seasons by adding free agents Linval Joseph (Giants) and Corey Wootton (Chicago) and re-signing Fred Evans.
3. WR Santonio Holmes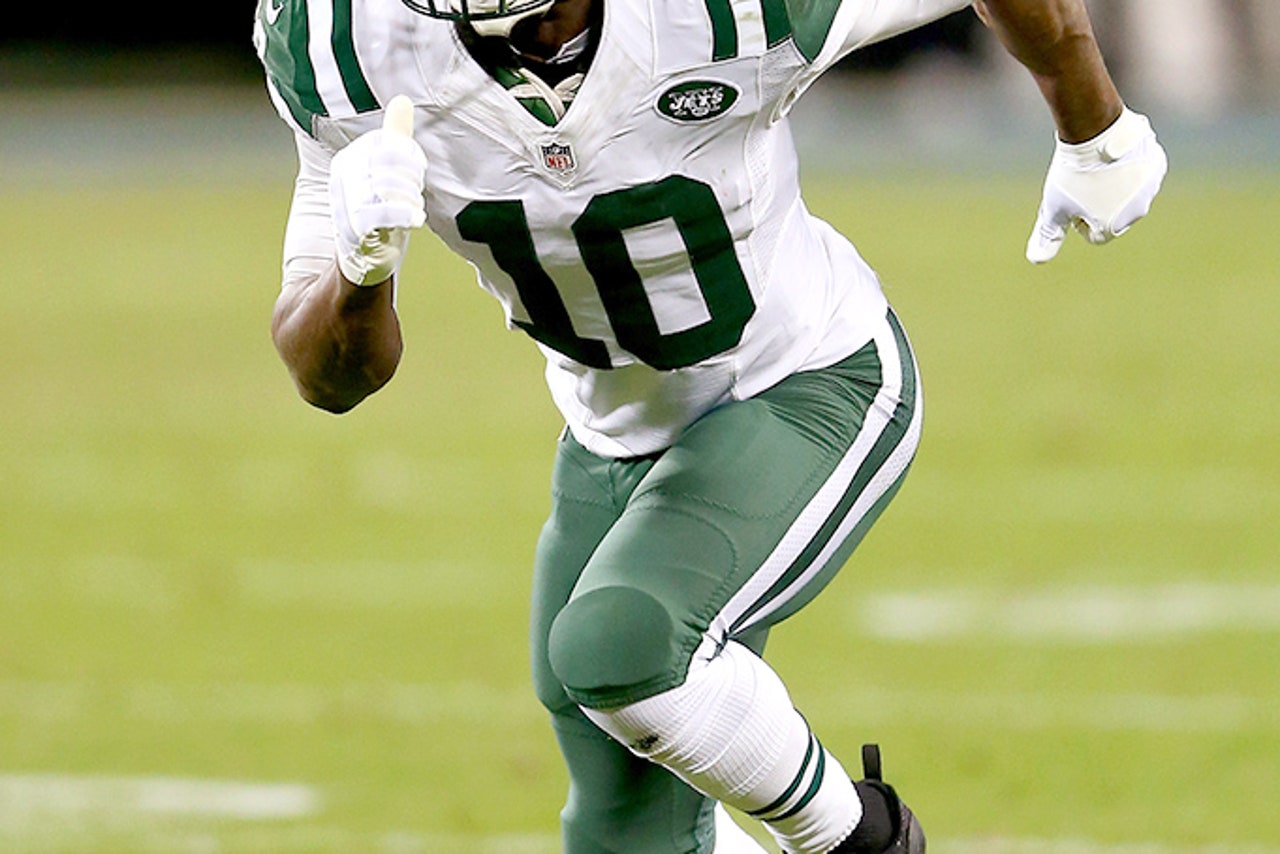 Santonio Holmes hasn't been the same since the Steelers traded him to the Jets, but he still will draw interest.
Former team: New York Jets
The hero of Super Bowl XLIII for the Pittsburgh Steelers became a mega-bust after he was traded to the New York Jets in 2010 and signed a five-year, $50 million contract extension with $24 million guaranteed in 2011. Holmes missed 17 games the past two seasons because of injuries and was released in March. The 30-year-old reportedly has interest in re-signing with the Steelers, but it doesn't appear the feeling is mutual.
4. T Bryant McKinnie
Former team: Miami
McKinnie may someday lament how his poor work ethic and horrible off-field decisions – he reportedly recently settled a lawsuit with a strip club for an unpaid tab of $150,000 – ruined his chances of truly fulfilling the athletic potential to become one of the NFL's great linemen. Even so, McKinnie remains the top left tackle available, although a league source told FOX Sports 1 that the 34-year-old's play showed considerable signs of slippage during his 15-game starting run with Miami in 2013.
5. DE Brett Keisel
Former team: Pittsburgh
Keisel was part of the offseason purge of veteran Steelers defenders that included safety Ryan Clark, end Ziggy Hood, and linebackers Woodley and Larry Foote. Although he's 35, Keisel can still be a nice fit as a 3-4 end. "Brett is preparing as if he will play this season," agent Eric Metz told FOX Sports 1 NFL Insider Mike Garafolo. "He's been a leader at a high level in recent years and knows what it takes." No word on whether any team that signs Keisel will have to pay his legendary beard a salary as well.
6. G Richie Incognito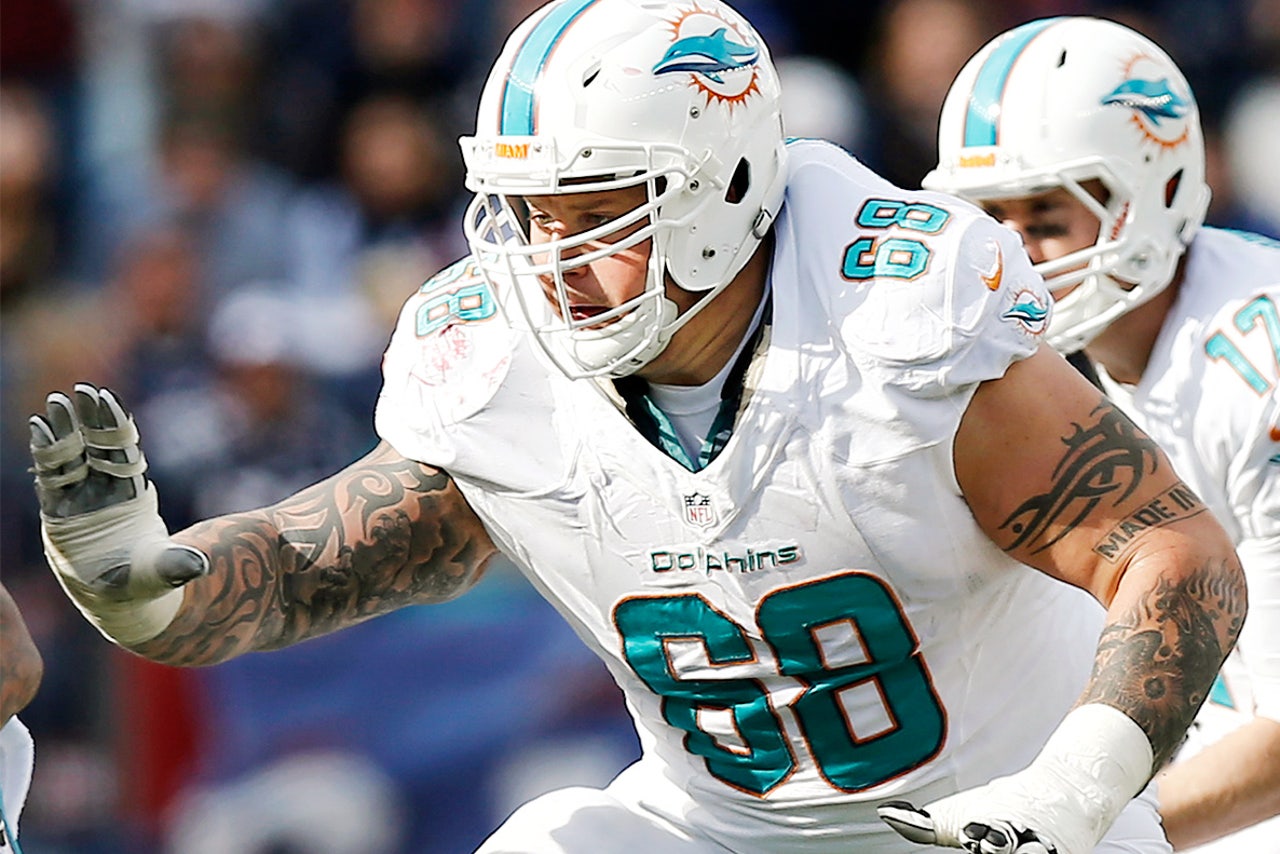 Richie Incognito will have to pass an NFL psychological test before the league allows him to return to the field.

Former team: Miami
Yes, Incognito has enough baggage to fill every overhead compartment in a 787 Dreamliner. He also must pass psychological testing for an NFL return following his role as a ringleader in the Jonathan Martin bullying scandal. (Incognito's agent didn't return a FOX Sports 1 text message seeking an update.) Incognito, though, is the most talented offensive lineman who remains unsigned. If he does return to the NFL, it will likely be with a team that is: a) desperate for help at guard; b) willing to weather the bad publicity that will come with his arrival; and c) confident Incognito won't taint locker room chemistry.
7. T Eric Winston
Former team: Arizona
As with former NFL Players Association president Kevin Mawae, it's fair to wonder whether Winston's heavy union involvement has hurt his free-agent stock. After all, a 30-year-old right tackle with 119 consecutive starts shouldn't be unsigned at this point of the offseason unless his contract demands are exorbitant (I don't think they are) or teams truly don't want an NFLPA leader in their locker room. FOX Sports 1 first reported that Winston, who was elected NFLPA president in March, is scheduled to take a free-agent visit next week with a team that a source declined to identify.
8. OLB James Harrison
James Harrison's numbers continued to decline in his first season with the Bengals, but that doesn't mean some team won't want to add his pass-rushing skills.

Former team: Cincinnati
Bengals coach Marvin Lewis told me that he laments Harrison wasn't used more by the defensive coaching staff after signing with Cincinnati in the 2013 offseason. Harrison's sack numbers have dropped for four consecutive years, and he turned 36 in early May, but the league-wide premium on pass rushers should lead to an eventual signing. Harrison admittedly would love to return to Pittsburgh, where he spent his first 10 seasons, but that would buck the youth movement the Steelers have implemented on defense.
9. RB Ronnie Brown
Former team: San Diego
Brown is 32 years old, which is the NFL equivalent of Methuselah for a running back. Brown, though, showed he still has wheels when ripping off a 58-yard touchdown run in January's first-round playoff win at Cincinnati. He recently took a free-agent visit to New England, which would be a great fit. The Patriots have traditionally cherished the kind of versatility Brown can provide as a runner and pass catcher.
10. CB Terrell Thomas
---
---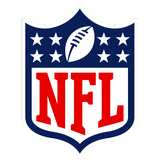 Get more from National Football League
Follow your favorites to get information about games, news and more
---