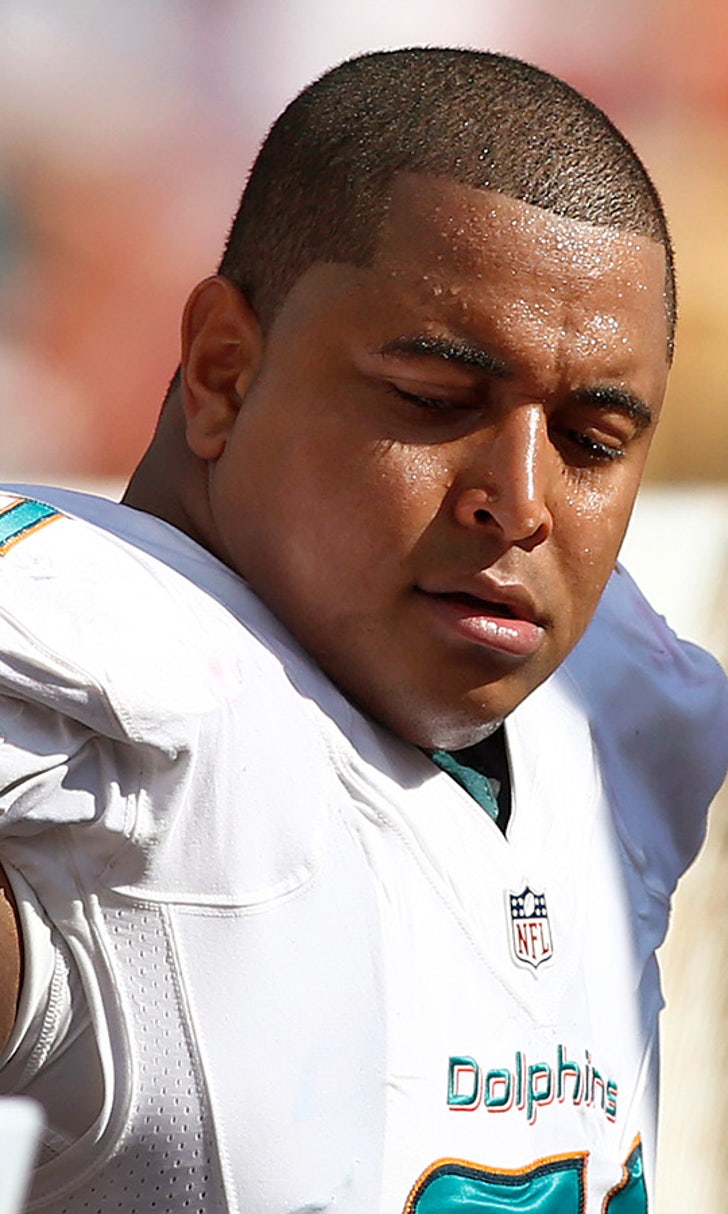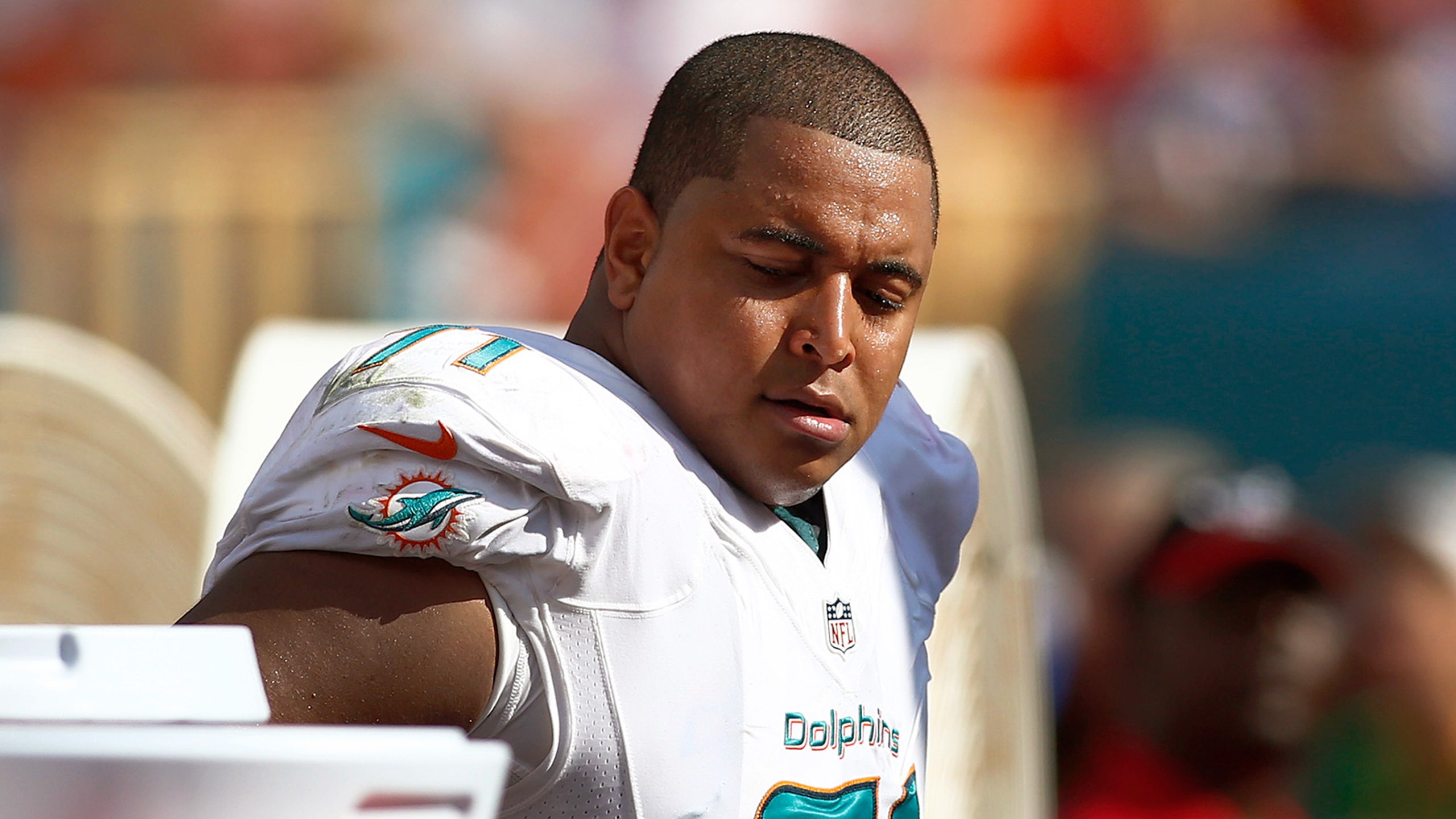 Jonathan Martin passes physical, joins 49ers
BY foxsports • March 13, 2014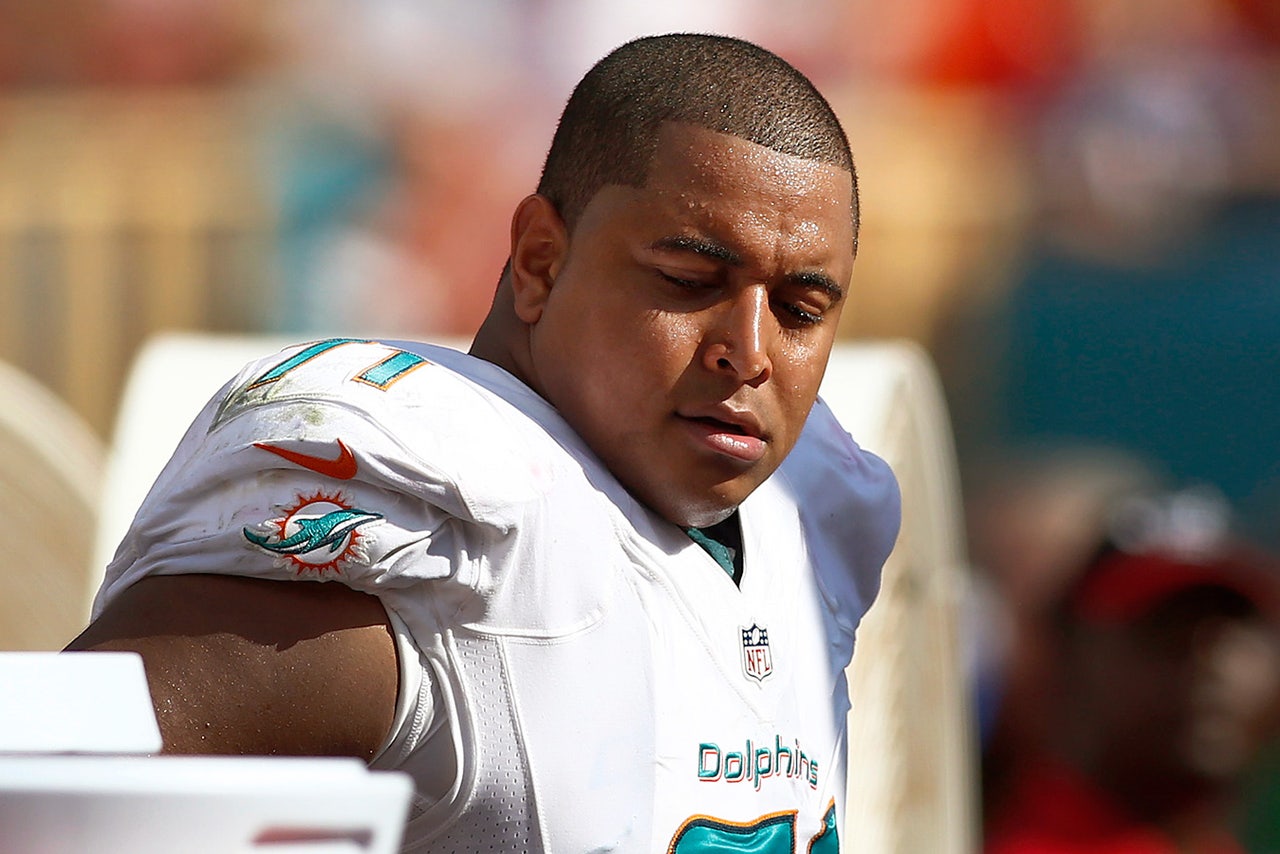 SAN FRANCISCO -- Jonathan Martin is back on the Stanford campus hanging out and working out with old college pals turned successful pros, Andrew Luck and Richard Sherman.
He has returned to his Bay Area comfort zone, far from South Florida and his short-lived, tumultuous tenure with the Dolphins. Now, he's here to stay.
Martin is the newest member of the San Francisco 49ers, and he's thrilled for a fresh start to keep playing football. And for anyone who questions why the offensive lineman couldn't tough things out through a bullying scandal in Miami, he's unconcerned.
"You could say this or that could have gone differently. Hindsight is 20-20," Martin said Thursday upon passing a physical. "My focus is 100 percent on the future, moving forward."
In recent months, Martin has learned to ignore all the negative chatter and surround himself with those who have been so supportive along the way.
Already, starting 49ers offensive linemen Joe Staley and Anthony Davis have reached out.
"I can tell already that I'm going to get along just great with those guys," Martin said. "I've felt a warm welcome from the entire 49ers community, fan base, coaching staff, everybody. I'm just looking forward to the future and getting back to playing football."
Martin's trade from the Dolphins to the Niners became official Thursday. It reunites him with his college coach, Jim Harbaugh. The teams first announced the move Tuesday night for Martin, who left the Dolphins last fall after accusing teammate Richie Incognito of bullying in a scandal that overshadowed the franchise's 8-8 season.
An investigation for the NFL determined last month that Incognito and two other offensive linemen engaged in persistent harassment of Martin, another offensive lineman and an assistant trainer. After Martin's departure from the Dolphins in late October, he underwent counseling for emotional issues. Incognito was suspended for the final eight games.
"Any time we acquire a player we give him a clean slate, along with every opportunity to demonstrate his value to our organization, both on the field and in the community," 49ers general manager Trent Baalke said. "It will be no different in Jonathan's case. As a former Stanford student-athlete, we are very familiar with Jonathan and look forward to working with him."
Harbaugh has supported Martin all along, from his early college days at Stanford to the offensive lineman's departure from the Dolphins, and even in a formal NFL investigation into the situation in Miami. Harbaugh spoke publicly about Martin in November and referred to him as a "personal friend."
"He's a stand-up guy. It means a lot when somebody with that much credibility has your back," Martin said. "His enthusiasm is infectious. You can see it at every level of the organization. It rubs off on everybody. Just to be around a winning atmosphere, a coach that's focused on winning, it's really the best situation I could have asked for."
Now, these two will begin the process of getting Martin up to speed in a hurry this offseason. Harbaugh has said he's not concerned because it should be a smooth transition. Martin already knows many of the coaches who came from Stanford when Harbaugh was hired in January 2011. Harbaugh has credited Martin for being a "very intelligent football player" who has familiarity with the Niners' system.
Martin noted he never considered retiring, saying: "That didn't even cross my mind at any point. I'm a football player, I've been a football player my whole life."
"The way I'm approaching it, I have to earn my spot on this team, I'm a new guy in the locker room," Martin said. "It's a blank slate for me. I'm looking forward to revitalizing my career, getting back to playing. I want to do whatever I can to contribute to this O-line. It's one of the best O-lines in football already."
The 24-year-old Martin wasn't expected to return to Miami, and owner Stephen Ross made it known in January that the 2012 second-round pick would likely be gone.
The investigation found a pattern of harassment on the Dolphins, with Martin the primary target of vicious taunts and racist insults that occurred almost daily. The report said teammates threatened to rape Martin's sister, called him a long list of slurs and bullied him for not being "black enough." Martin is black and Incognito is white.
Now, Martin can truly move forward in a new jersey, and perhaps in a new number -- even in a new stadium. The 49ers will play their first season in Levi's Stadium at team headquarters this year.
Martin said they have always had a great relationship, from the days Harbaugh recruited him to Stanford and coached him for three years with the Cardinal.
"The goal for this transaction is a win-win," Harbaugh said.
Martin, too, considers this a perfect fit, with the opportunity to chase a championship an added bonus.
"Absolutely," Martin said. "I think it worked out great, once again playing for Coach Harbaugh, once again in the Bay Area. Playing for a winning franchise, a team that's had a lot of recent success. Hopefully I'll be able to contribute to further success with this team."
---
---