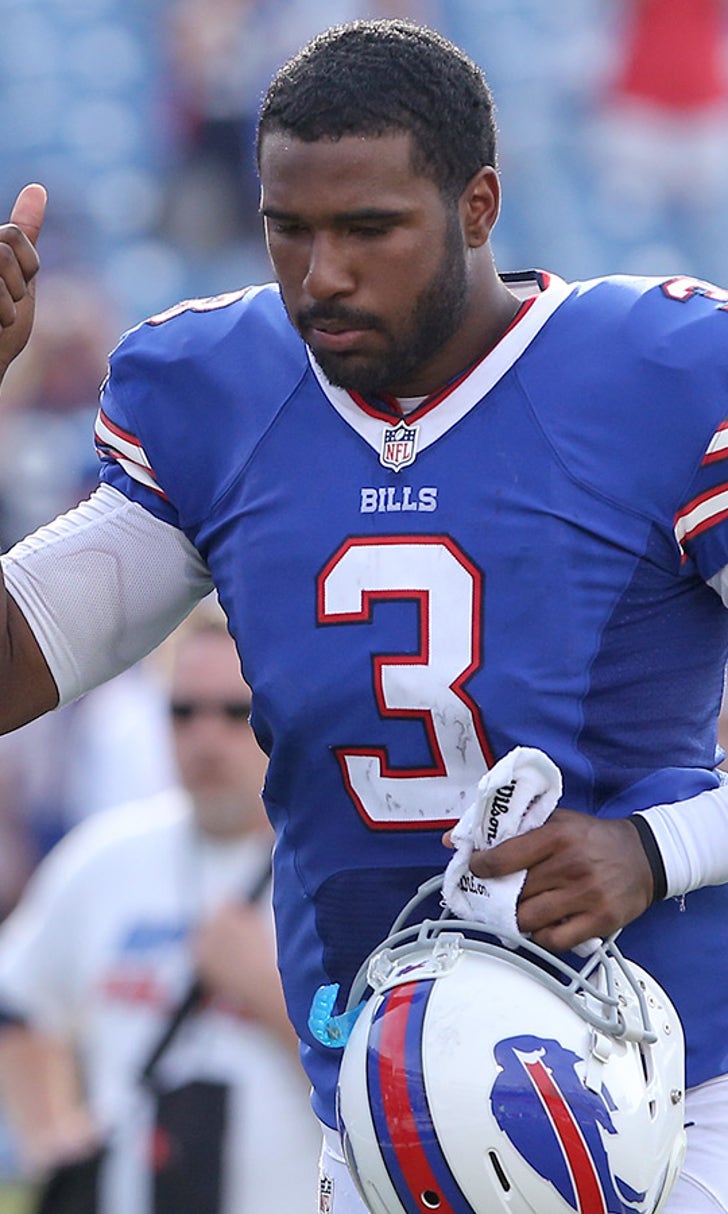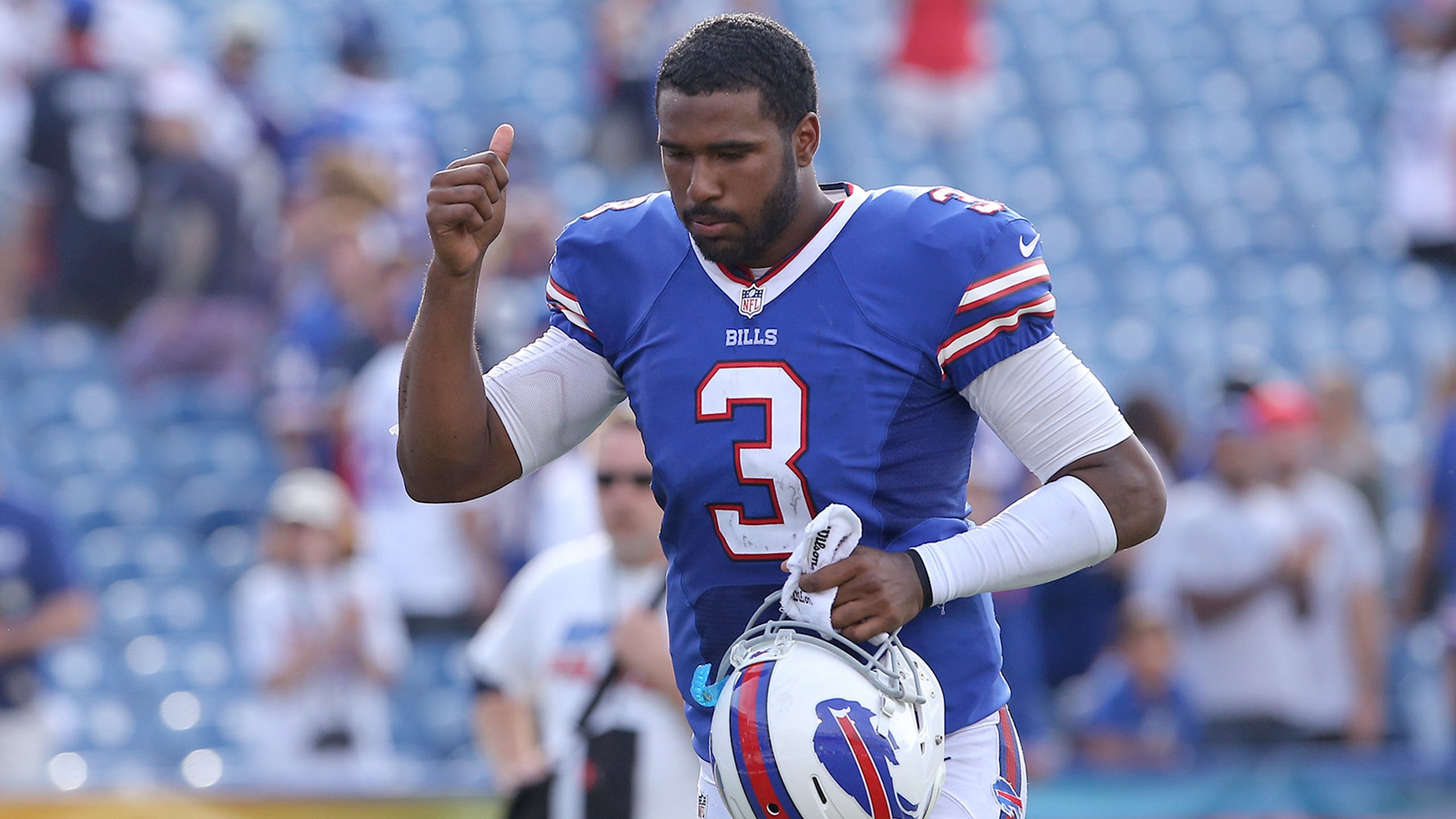 Jim Kelly backs Bills rookie QB EJ Manuel
BY foxsports • December 22, 2013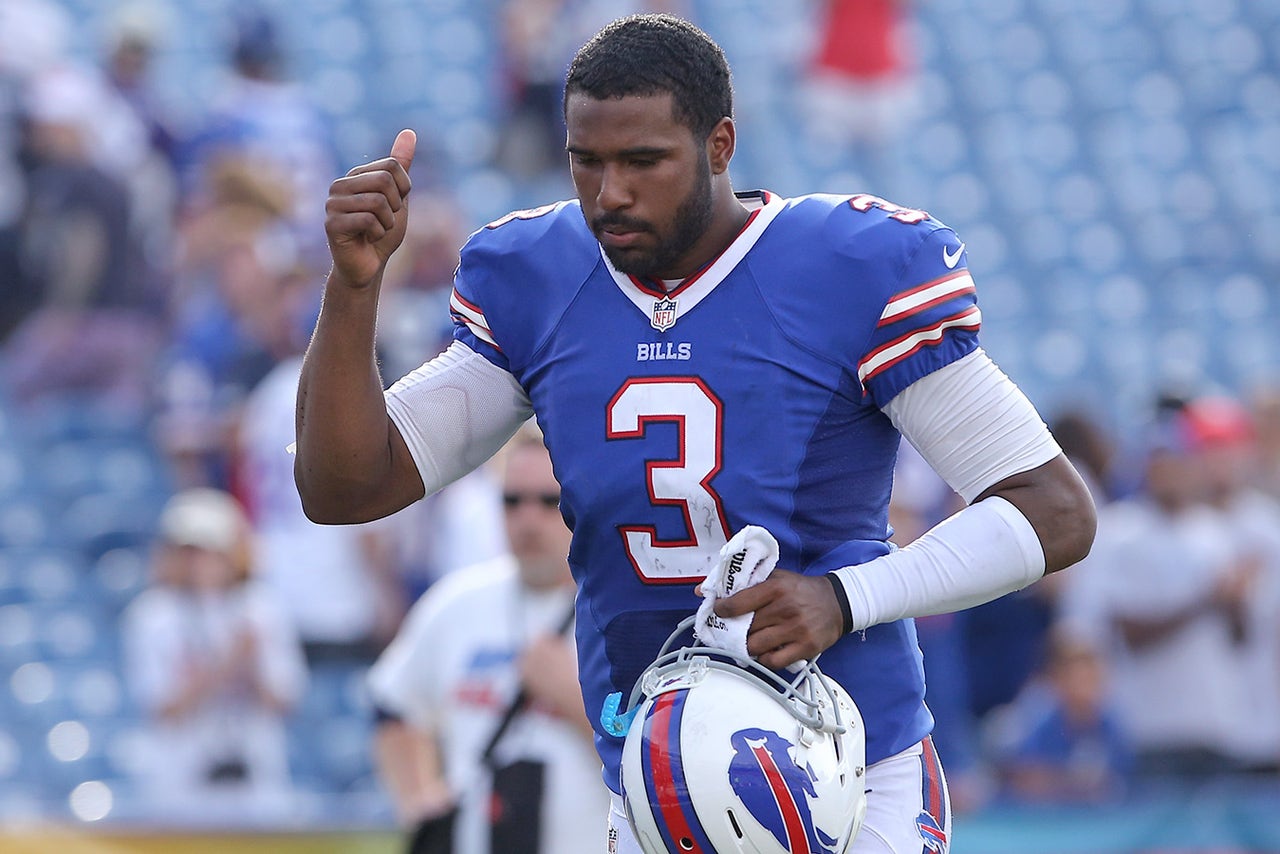 It's been a rough rookie season for Bills quarterback EJ Manuel, but Jim Kelly is telling the Buffalo faithful to be patient with the kid.
"There are so many things a young quarterback has to learn, and there's only one way to do it: by being out there," Kelly told the Toronto Sun this week. "You can't learn by standing on the sidelines and just staring."
Manuel is closing the season much like he opened it, facing questions about yet another knee injury.
''Tell me about it,'' Manuel said this week after being ruled out from playing against Miami this weekend because of a swollen left knee. ''When it happened in the game, I just said to myself: `Is this really happening again?'''
Manuel is out after being hurt in a 27-20 win at Jacksonville last Sunday. Coach Doug Marrone said Manuel should be healthy enough to play in the season finale against New England the following weekend.
It's the third time Manuel has been sidelined since training camp because of knee issues. The injury is to the same left knee that forced the first-round draft pick to miss the final two preseason games.
"Training camp for a rookie quarterback is so, so essential," Kelly said. "It's where they learn. It's where they can make their mistakes. It's where they really get to know their receivers, their running backs, and their system. He missed half of that.
"The mental approach at quarterback is so key. And for a young guy coming in trying to master a playbook that's five times thicker than a college playbook, and the defenses with all the ways they disguise, it's a tough transition even if he never gets hurt."
Manuel also has missed four regular-season games because of a sprained right knee.
''It's adversity, and that's all you can really say about it,'' said Manuel, who missed only one start over his final two years at Florida State due to injury. ''You obviously don't want to get the tag of being injury prone or, the worst word, 'soft.' And I know I'm not, but you still have to be smart with your body. You want to have a nice, long career.''
The Bills (5-9) have been eliminated from playoff contention. The Dolphins (8-6), meanwhile, control their own playoff chances. Miami, which has won three straight and four of five, can clinch a berth by winning and having both Baltimore and Cincinnati lose.
Marrone made the decision to sit Manuel early into practice after the quarterback showed difficulty with his mobility inside the field house. Manuel was then sidelined once Marrone shifted the session outside on the slick turf at Ralph Wilson Stadium.
Marrone said Manuel's lack of mobility and instability in the knee would have made it difficult to play. He was also concerned how ready Manuel might be with limited practice time.
The injury is the latest setback in Manuel's spotty development. He was drafted with the 16th pick, the only quarterback taken in the first round.
Manuel has gone 4-6 as a starter and was finally showing signs of progress after winning his first road game. The game against Miami was to be a chance for Manuel to help Buffalo string together consecutive wins for the first time since Weeks 2 and 3 of 2012.
"I definitely think EJ is doing a good job," Kelly said. "There are times, yeah, where you think, 'What's he doing?' or 'That mistake shouldn't happen.' But I think he'll get better, and when he gets another year under his belt, he'll be all right."
The Associated Press contributed to this report.
---
---