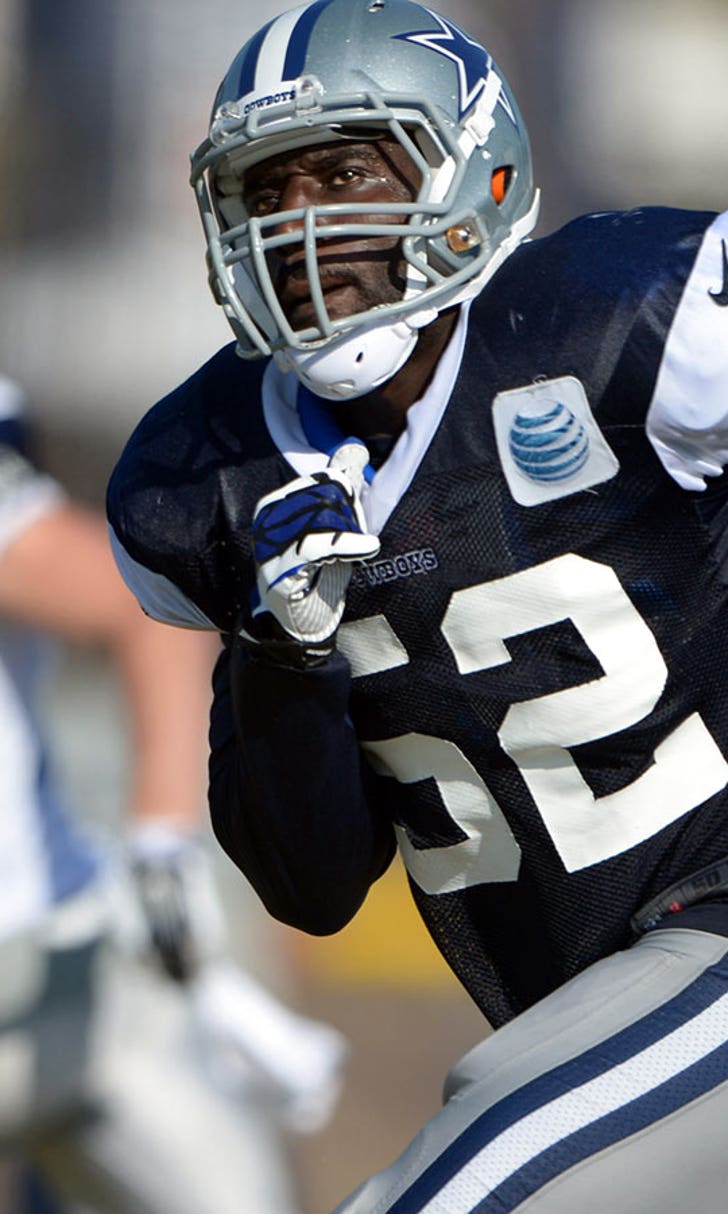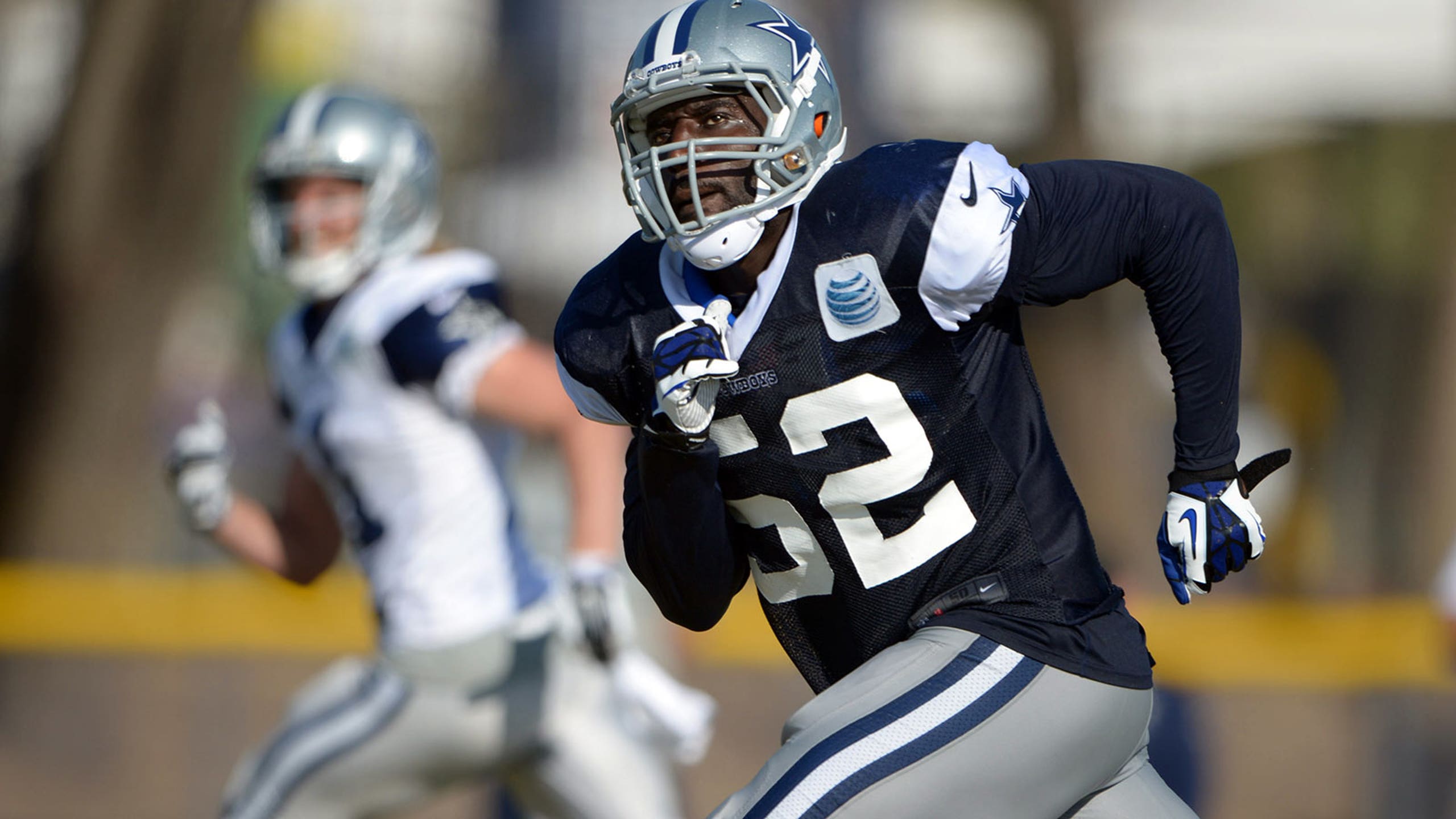 It's on! NFL execs dish about training camp roster battles
BY Ross Jones • August 7, 2014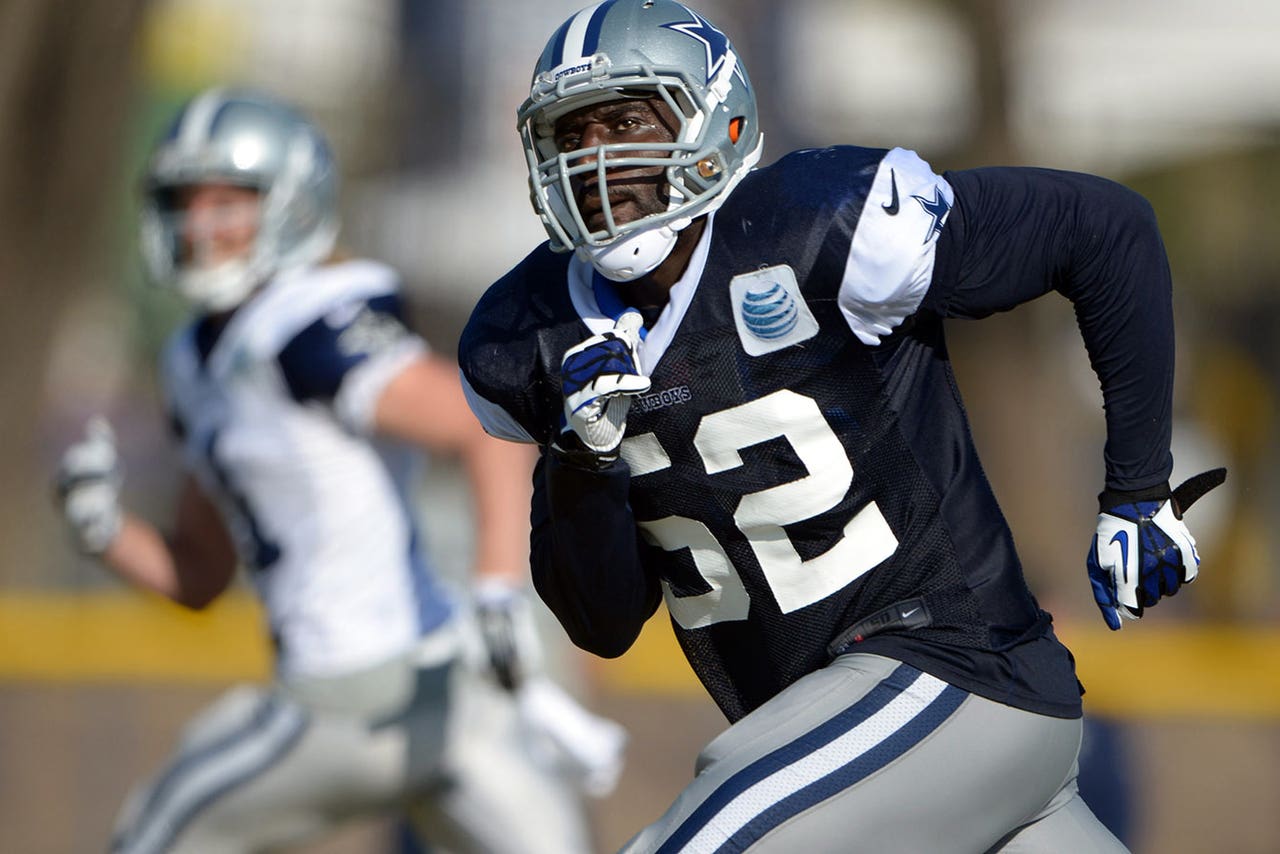 Preseason football gives talent evaluators a first glimpse of what's on their rosters. Before the pads are on and opponents show up on the other side of the ball, it's often guesswork trying to determine whether a player who looks good in shells will show up on Sundays.
That's why, as clubs reduce their 90-man rosters with two cutdowns --€" to 75 on Aug. 27 and then to 53 plus practice squads four days later -- decision makers are evaluating not only their own players but ones on other teams who could end up on the open market or simply on the other sideline this fall. With the preseason headed into full swing this weekend, FOXSports.com spoke to 15 of these men from 12 different personnel departments --€" the guys who help general managers make decisions -- to get an insider's perspective on some of the best training camp battles and storylines.
The quotes that follow were given under the condition of anonymity with the goal of offering a unique, raw perspective on what's going on inside the minds of NFL personnel men as the season approaches.
Green Bay Packers
THE BATTLE: The Packers had a consistent threat in tight end Jermichael Finley. Until the 27-year-old suffered a spinal contusion last October, the team was expected to offer him a healthy contract extension. Instead, Finley's past 10 months have been filled with a vertebrae fusion, extensive rehab and medical test after medical test. Finley is a free agent whose football future is uncertain, so the Packers must plan for the future. With tight ends Andrew Quarless, Brandon Bostick and Ryan Taylor on the roster, Green Bay used a third-round pick on Richard Rodgers. In May, it added former Oregon tight end Colt Lyerla to the 90-man roster, despite his well-documented record of off-the-field troubles. Lyerla, though, will be out "weeks" after injuring his knee in the team's family night scrimmage.
THE BREAKDOWN: "It's Richard Rodgers' job to lose. He has the best hands on the team. Very smart. Very bright. He knows the game and has been around the game his whole life. ... He acts like a professional already. He's not as athletic as Jermichael was, but he's got tremendous hands. Quarless is solid backup. Colt Lyerla is still trying to figure things out. He's not there yet, and I don't think he's comfortable. He hasn't really played a lot of football. He missed last season. Now he's playing pro football, so he's learning on the run." — NFC personnel executive
Tennessee Titans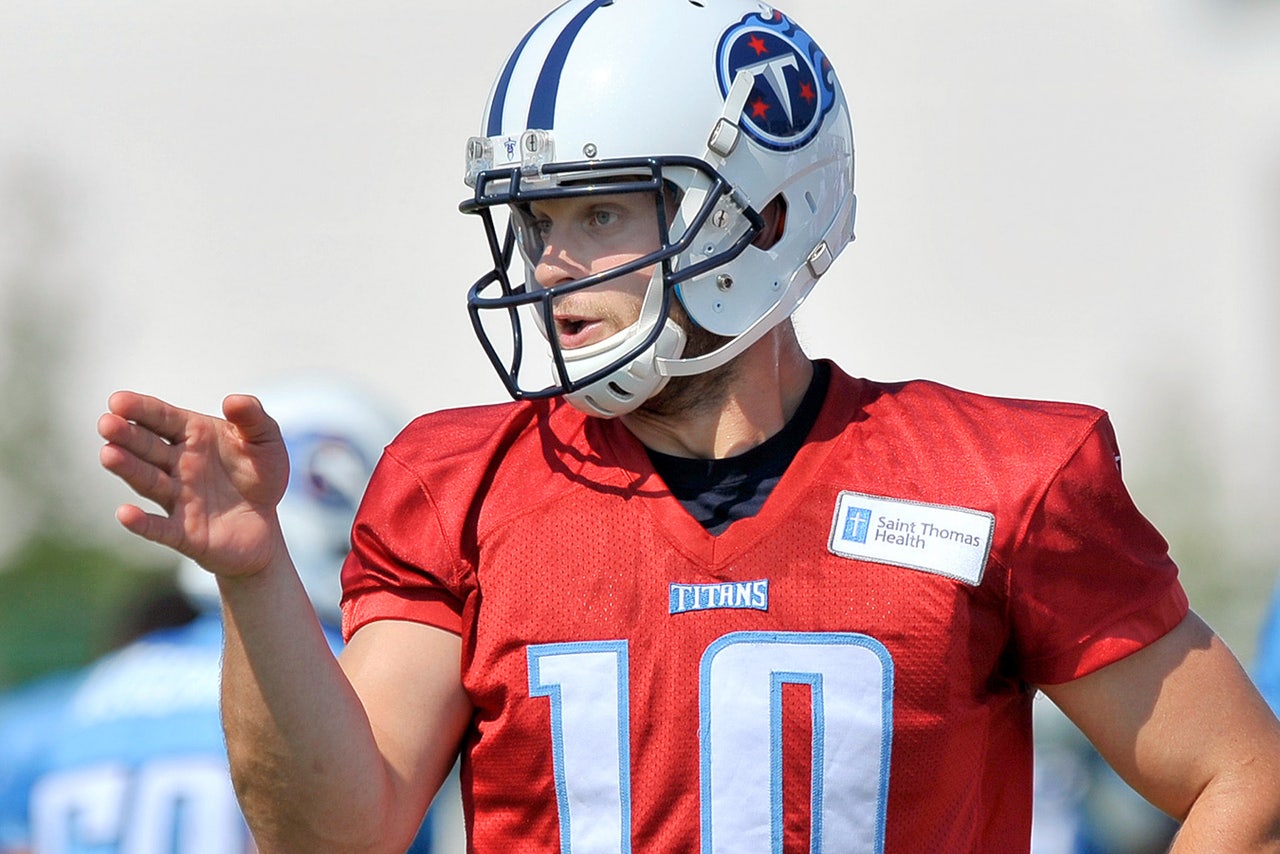 Jake Locker was the eighth overall pick in the 2011 NFL Draft.
THE STORYLINE: After the Titans decided to not pick up the option on Jake Locker's rookie deal, the fourth-year quarterback is entering a make-or-break season in Tennessee. With an offensive guru in Ken Whisenhunt at the helm, a stout offensive line and some emerging weapons, 2014 could be the year Locker finally takes the next step. First, he'll need to stay healthy as injuries have caused him to play in 23 games in three years.
THE BREAKDOWN: "Ken has a history of quarterbacks whether it was Roethlisberger, Warner or Rivers. Jake is a little different than those players. He's a bit more athletic. He's a tough guy like a Roethlisberger, but not quite the pocket passer that Warner or Rivers was. He has an added dimension, though. Ken is going to come in and really help him settle down. He's going to call plays that fit Jake. Jake is going on his third OC in four years. This really seems to be an offense that fits him. He has a few more toys this year with [Dexter] McCluster out of the backfield on third down. Backs that can catch and watching Justin [Hunter] grow." —€" AFC executive
St. Louis Rams
Buffalo Bills
THE STORYLINE: Despite Pro Bowl safety Jairus Byrd leaving Buffalo for New Orleans in free agency, the Bills have a very strong secondary because of their cornerback play. Two first-round picks (Stephon Gilmore and Leodis McKelvin) are in place and emerging talents Corey Graham, Nickell Robey, Ron Brooks and Ross Cockrell are vying for playing time. Depth is not a concern at this position, and it is one talent evaluators will be watching intently.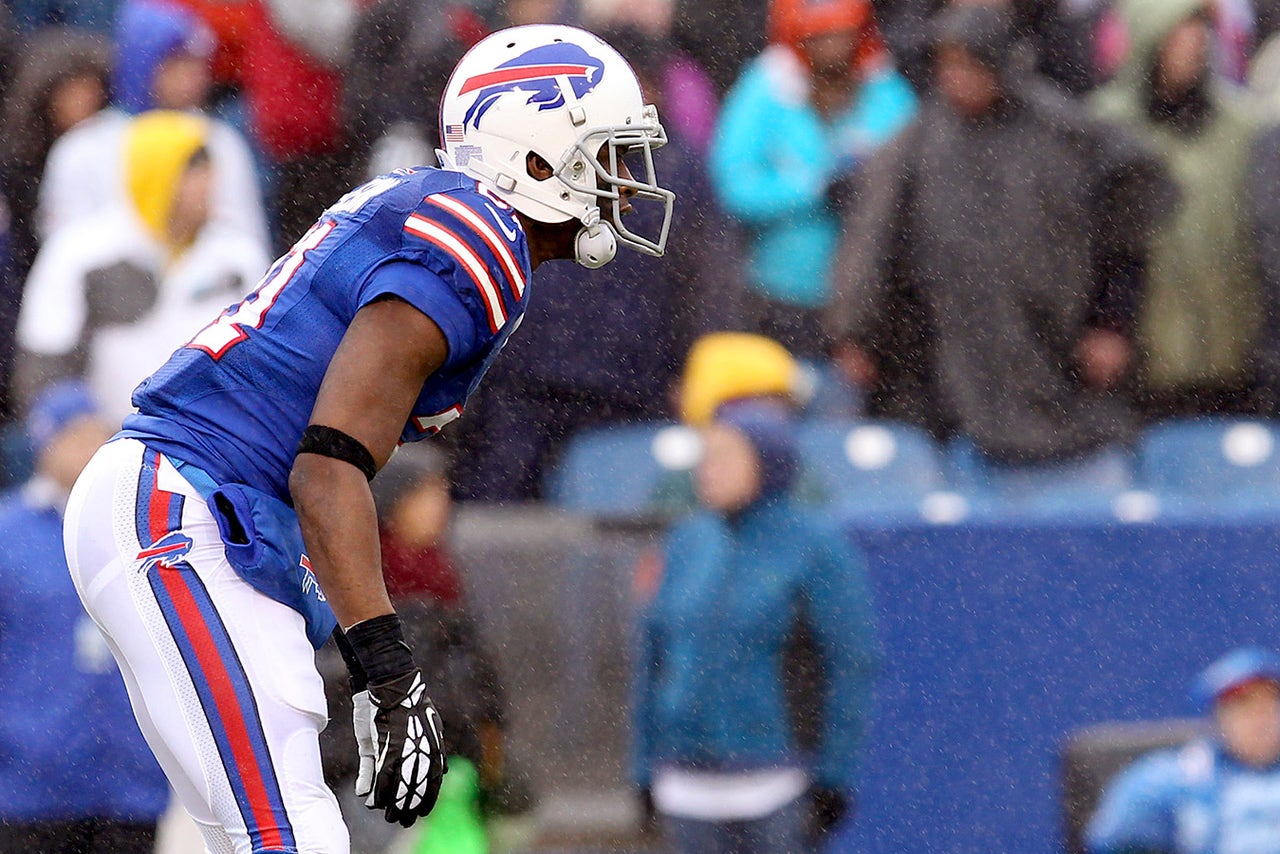 Who will line up in the secondary for Buffalo in Week 1?
THE BREAKDOWN: "Cornerback is the deepest position on the team. There are some really good camp battles going on. If you look at Corey Graham and Leodis McKelvin, it's a matter of two experienced guys. They are both really good. Corey Graham has had a really good camp. Leodis has been banged up a bit. Stephon Gilmore needs a big year. You have to wonder if one of the corners could be a trade option." —€" AFC executive
Cincinnati Bengals
THE BATTLE: When the Bengals spent a second-round pick on former LSU running back Jeremy Hill, skepticism grew surrounding BenJarvus Green-Ellis' future in Cincinnati. Since then, running backs coach Kyle Caskey has reaffirmed his commitment to Green-Ellis and noted he'll get the same amount of reps as in the past alongside second-year standout Giovani Bernard. Bengals offensive coordinator Hue Jackson has featured multiple-back sets in the past, but this will be a juggling act.
THE BREAKDOWN: "Gio has earned the right for more touches. The coaches aren't shy about that. He's a guy who can make a lot happen, and he'll be used as much as possible. Jeremy Hill was drafted as a big complementary guy who can catch the ball but is a bit more of a pounder. Then there are guys who are really versatile in Rex Burkhead and Cedric Peerman, who can play on special teams. They do well in pass protection and catch the ball well. BenJarvus has proven he's an NFL back and has gone about it like a true professional. It's certainly deep there -- maybe one or two guys over -- but you never know when you might need an extra one." —€" AFC executive
Seattle Seahawks
THE STORYLINE: A season after leading the league in rushing attempts, the Seahawks allowed veteran wide receiver Golden Tate to depart via free agency. Fear not, the Seahawks selected two rookies (Paul Richardson and Kevin Norwood) in the draft. Furthermore, they signed Doug Baldwin to an extension and return veterans Jermaine Kearse, Percy Harvin and Ricardo Lockette. It's safe to say Seattle is very deep at the position. Could someone be poached after cut-down day? You better believe other teams will be watching with interest.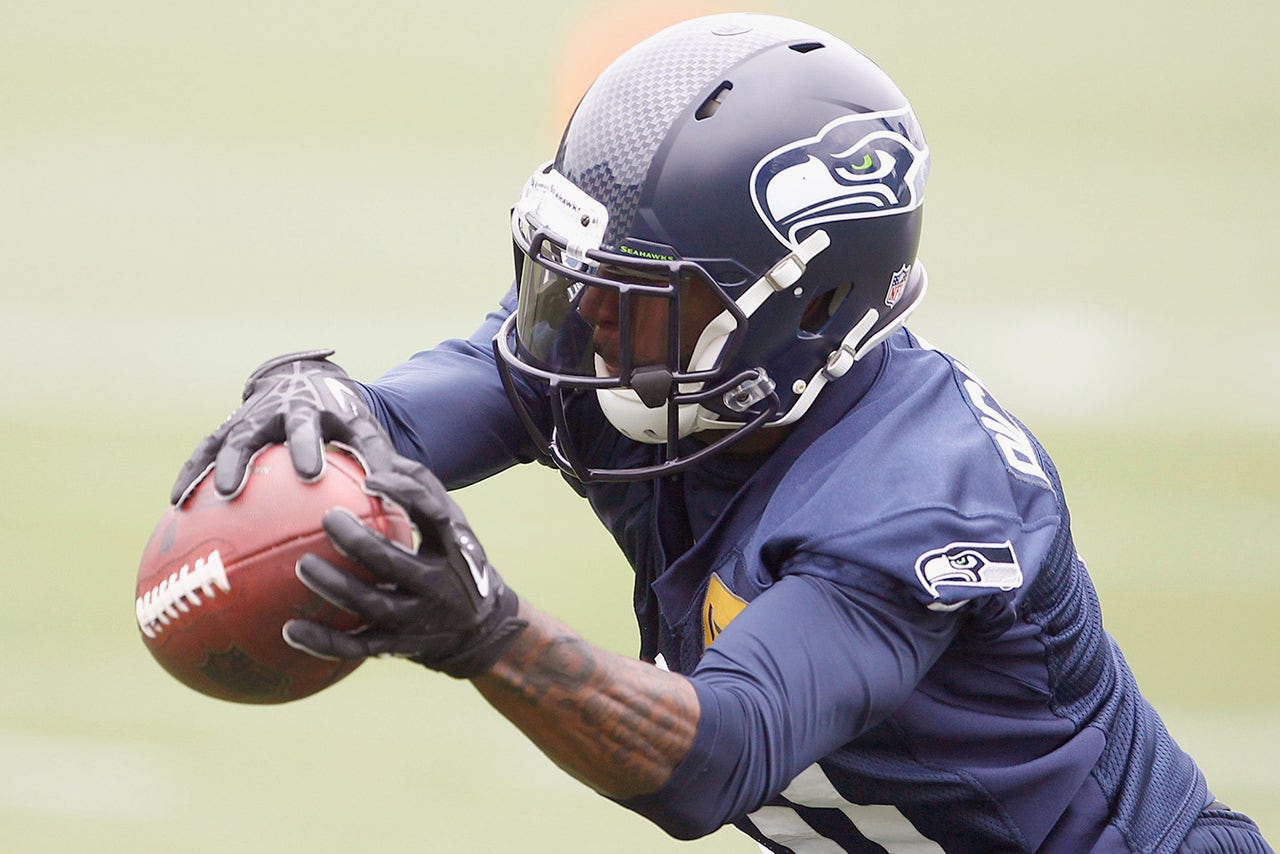 How quickly can Paul Richardson contribute in Seattle's offense?
THE BREAKDOWN: "Kearse is another year older. Percy is healthy now. Doug has looked more explosive than he has in the past. Not that he wasn't in the past, but his legs look super fresh now. Richardson is going to provide another vertical threat. He's not just a vertical guy, though. He can run the underneath routes. Lockette has another year under his belt. The second half of last season, he really stepped up his play on special teams. He kind of found a role for himself last year. Kevin Norwood is a wily veteran. He knows how to get open. He's got excellent hands. Bryan Walters is a guy that can play inside and outside, he's better on the inside, but he's got really good quickness and creates a lot of mismatches on the inside and has very nice hands. Then, there's Phil Bates. He's been in the program since 2012. A converted quarterback and has speed to get vertical and is a more physical receiver. He has easily exceeded expectations." — NFC executive
Philadelphia Eagles
THE BATTLE: The No. 2 cornerback position in Philly is up for grabs. Bradley Fletcher, who was brought in a season ago, is set to earn a base salary of $3.2 million in 2014. Though his play has been steady, the Eagles signed former Dolphins cornerback Nolan Carroll to a two-year deal this offseason. With Brandon Boykin thriving in the nickel, Carroll's stellar play could lead to Philadelphia potentially parting ways with Fletcher, as he wouldn't count against the cap. Depth is not an issue after the team used a fourth-round pick on Jaylen Watkins, who is a versatile option. Roc Carmichael's gritty play is valued, too.
THE BREAKDOWN: "There are three corners who are competing for two starting spots, but I think Nolan Carroll has made a good impression early on, and he has a lot of skills. Whether it's not starting initially, he'll be getting a lot of play during the season." — NFC personnel director
New York Giants
THE STORYLINE: Aiming to shore up concerns on the back end of their defense, the Giants were very active in free agency. After the first preseason game, some players (Zack Bowman) stood out more than others. This unit will continue to be shaped by defensive coordinator Perry Fewell.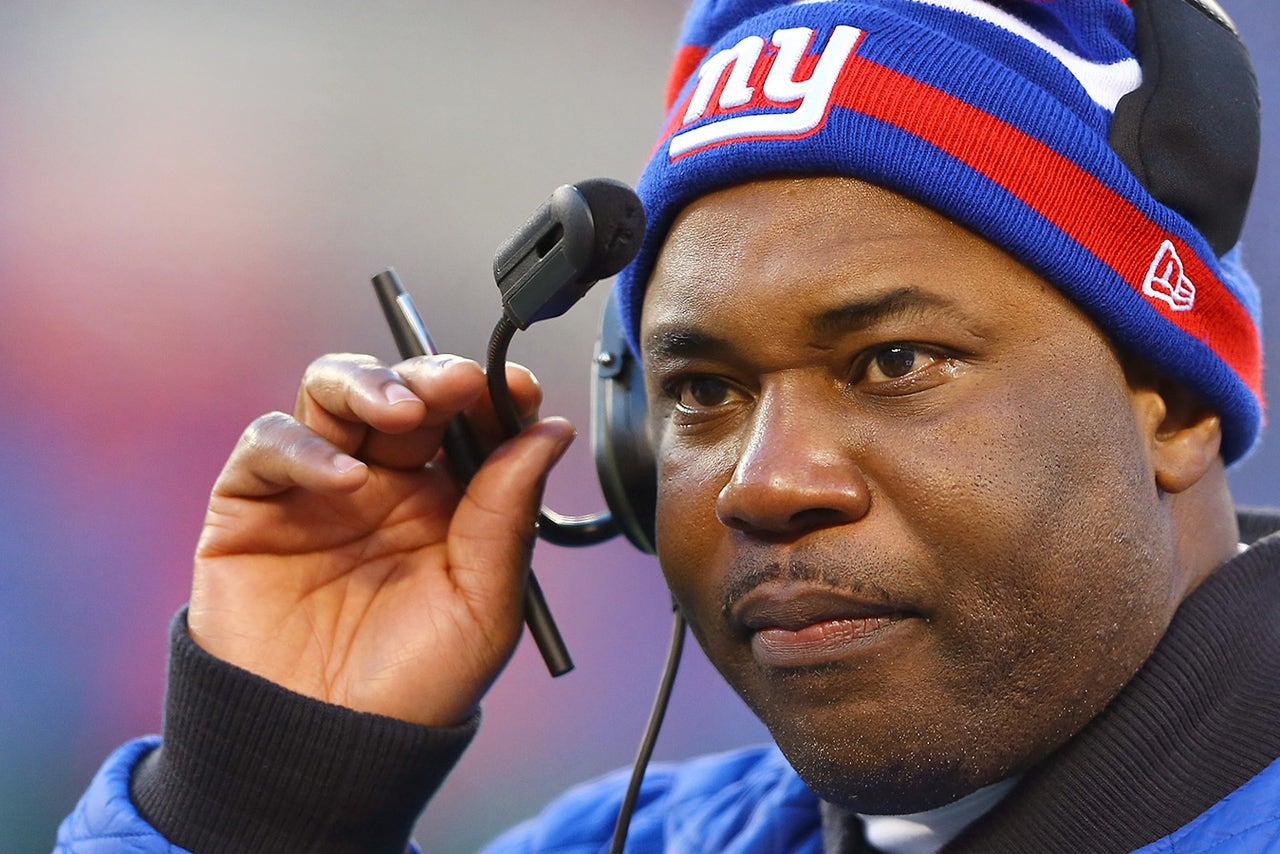 Perry Fewell has been the Giants defensive coordinator since 2010.
THE BREAKDOWN: "They're doing some new things in the secondary. What will it look like? Those are all questions. They have a couple guys like Prince Amukamara and Dominique Rodgers-Cromartie. How will the latter fit in their scheme and what they do? They got Walter Thurmond, who was in Seattle, and Zack Bowman, who was in Chicago. How do those pieces work together?" —€" NFC executive
Dallas Cowboys
THE BATTLE: Losing inside linebacker Sean Lee to a torn ACL during organized team activities was nothing short of devastating. Already thin at linebacker, the Cowboys now are without perhaps their defense's best player. Who will replace Lee? The team spent a fourth-round pick on Anthony Hitchens, who is in a competition with veteran Justin Durant for the starting job. Dallas also made a stealthy addition by signing a former Raiders first-round pick Rolando McClain.
THE BREAKDOWN: "I think there's good competition. Hitchens was a good draft pick because he's everything they expected. He's shown that he's an NFL-caliber linebacker running and hitting, and he fits the scheme. Rolando McClain adds some depth. Justin Durant has the experience. Getting McClain was a roll of the dice to see where he is. If his head and heart was into the game, then there's an opportunity that was a first-round talent. He's into it and very smart. You see the talent." — NFC personnel director
Jacksonville Jaguars
THE BATTLE: General manager David Caldwell and the Jaguars have been clear they hope Chad Henne will be the starter at quarterback over No. 3 overall pick Blake Bortles. The plan is to allow Bortles to learn for a year under offensive coordinator Jedd Fisch and not be thrown in immediately. If the Jaguars exit the playoff picture rapidly, that could all change.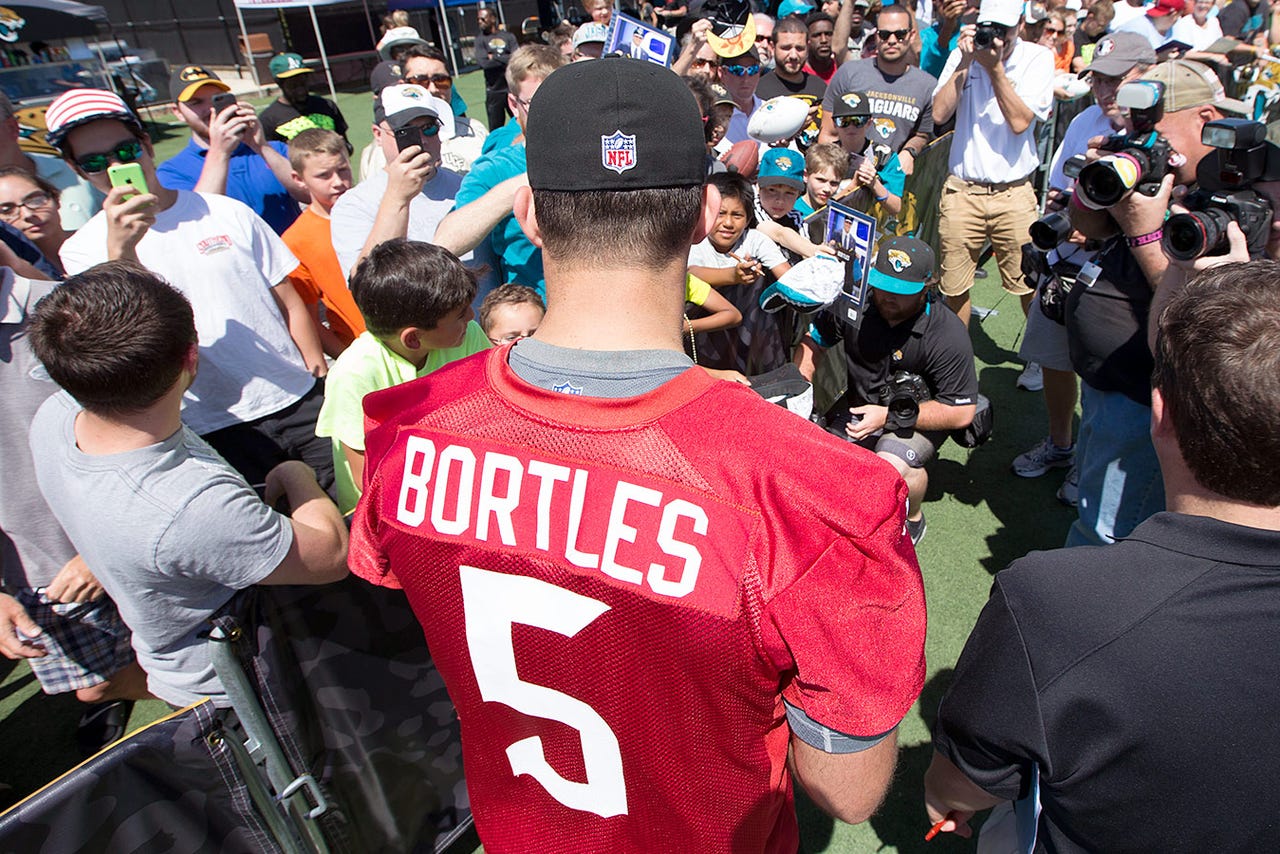 Blake Bortles was the No. 3 overall pick in this year's NFL Draft.
THE BREAKDOWN: "Blake has come in and done well so far. The truth is he has a little bit to go. The team is very comfortable beginning the season with Henne. That's for sure." —€" AFC executive
---
---