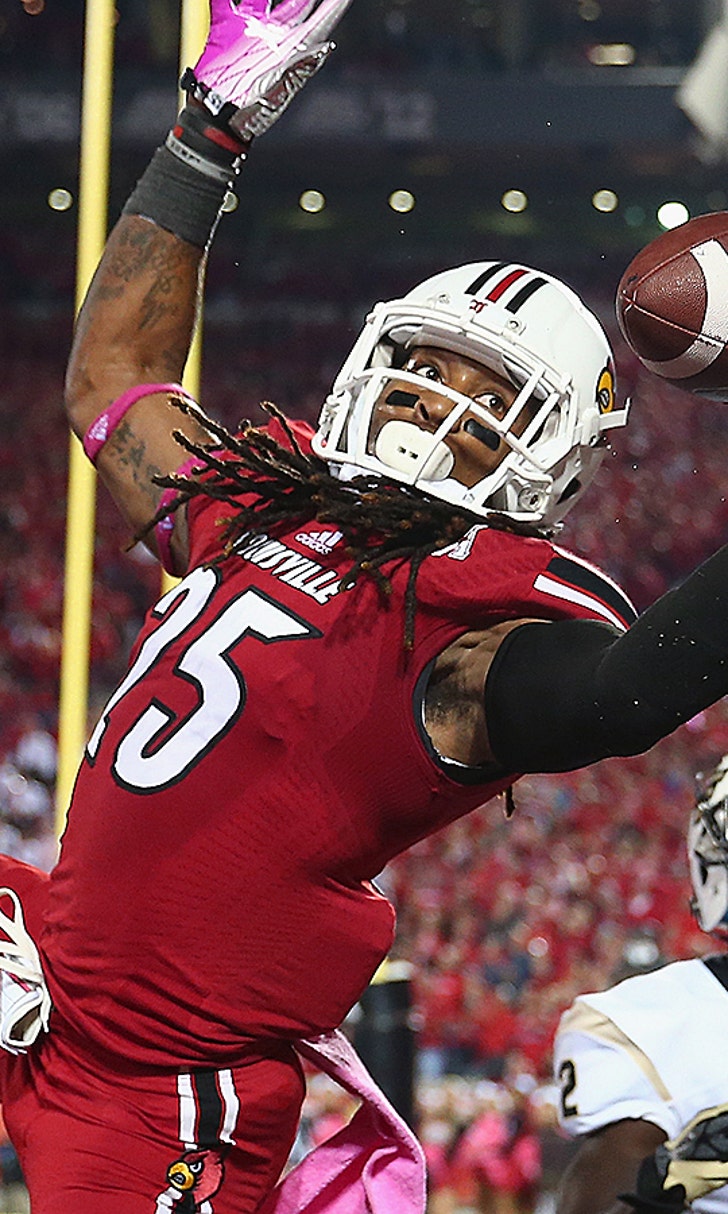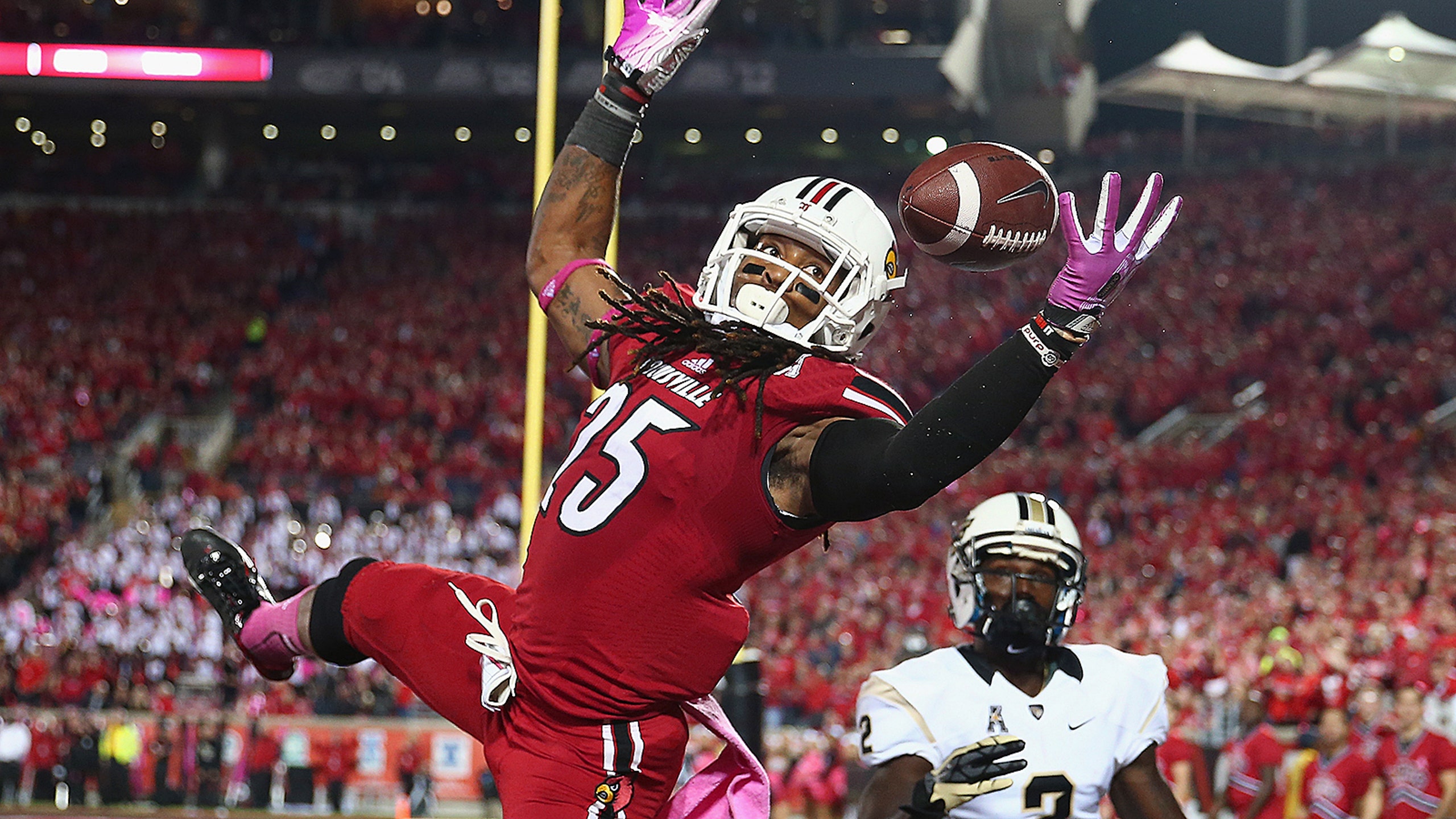 Is the NFL ready for former Louisville safety Calvin Pryor's punishing play?
BY Ross Jones • April 11, 2014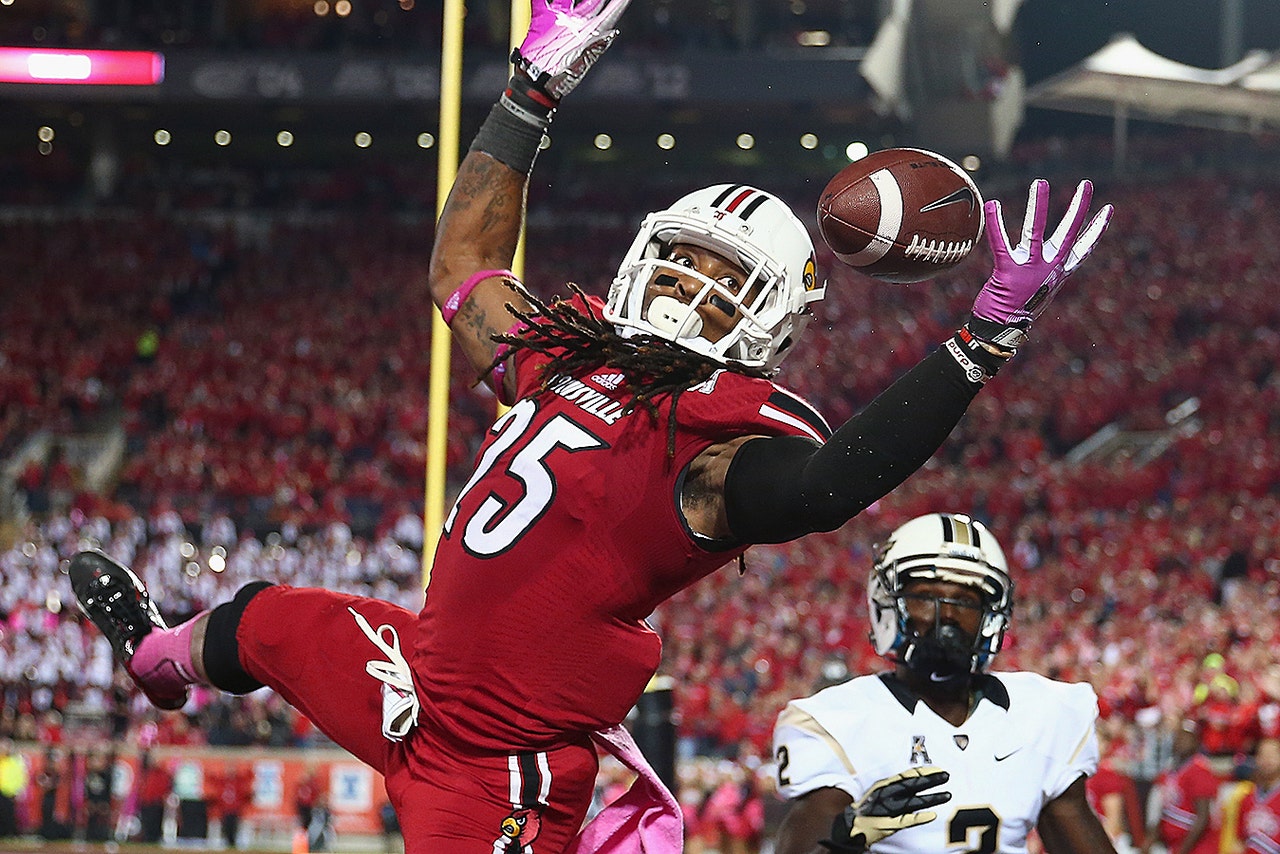 Calvin Pryor is a tempo setter.
The former Louisville safety brings down the opposition with a thud. His tackles generate "oohs" and "ahhs" from the crowd, similar to a knockout punch in a 12-round fight.
"Pulling up never crosses my mind," Pryor told FOXSports.com in a telephone interview. "My dad always told me to be the attacker. Don't wait for anything. You have to go and get it and don't be afraid to go and get it. I'm a fearless competitor, man. I love what I do and I won't change the way I play for nothing in the world."
The 5-foot-11, 208-pound man on a mission plays with a reckless abandon between the lines. The thick dreads flowing from the back of Pryor's helmet have drawn him comparisons to former Colts safety Bob Sanders. And when asked to describe the biggest hit he's ever laid, one instantly pops into his mind.
"I'd say against UCF last year … I put a guy out," Pryor said. "I would say that was my hardest hit at Louisville."
That guy is J.J. Worton, a 6-foot-2, 211-pound receiver. Worton caught a pass, turned up field, took six steps and was met by a house of bricks, immediately crumbling to the turf. The hit, which can be seen here at the 1:17 mark, electrified the home-field crowd. Pryor, though, felt a bit of panic.
"He immediately dropped to the ground and the first thing that popped into my head is, 'Is this guy all right?'" Pryor said. "The type of person that I am is I'm very caring for people. I know at the same time we're playing football, but I just want to make sure that nobody gets hurt. It was a different feeling."
Worton, fortunately, was OK, and he and Central Florida would go to complete the upset.
Though that was one in a collection of hits that could be interpreted as projected first-round pick Pryor targeting at the next level.
Although Pryor led with his shoulder pads, NFL officials are trained to flag questionable hits. Some analysts have cautiously noted that Pryor could be a victim of the NFL's crackdown on heavy hitters. It's important to note that Pryor's violent style of play isn't dirty. Though he admitted the idea of being fined for his bone-crunching tackles at the next level has crossed his mind.
"I've thought about it, but then again when you're leading with your shoulder pads and you're tackling the correct way, it can play out in your favor," Pryor said. "As long as I continue to hit with my shoulder pads and not my helmet, I think I'll be all right."
It's not just Pryor's ability to level ball carriers that has made him such a valuable commodity. The 21-year-old has great range and his ball skills allow him to make game-changing interceptions. This unique blend of talent has made him arguably the most coveted player at the safety position. Pryor also believes he has another dimension to his game, which the likes of Alabama's Ha Ha Clinton-Dix may not.
"I would say my main edge is I can play both safety positions," Pryor said. "A lot of guys see Clinton-Dix as a clear-cut free safety and not a strong safety in the National Football League. With teams considering me as both it can be a bad thing and a good thing, but I can be interchangeable. It's all about what scheme I'll be going into. That's what I look forward to."
Pryor has had several private visits with teams who own top-15 picks. He's also met with 28 of 32 teams at the NFL Combine in February. The interest hasn't affected his focus, though. Since his pro day, he has worked out at Louisville with linebacker Preston Brown and defensive end Marcus Smith, his former teammates.
"I'm on the move a lot, taking private visits and meeting with different teams," Pryor said. "It can be hard to stick with your routine, but I have found a way to get it done."
---
---