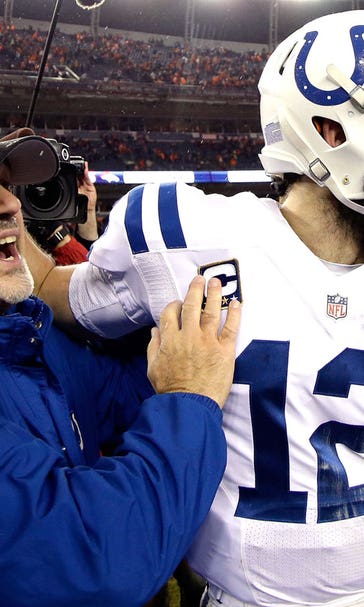 Indianapolis Colts draft preview: Andrew Luck, defense still need reinforcements
April 20, 2015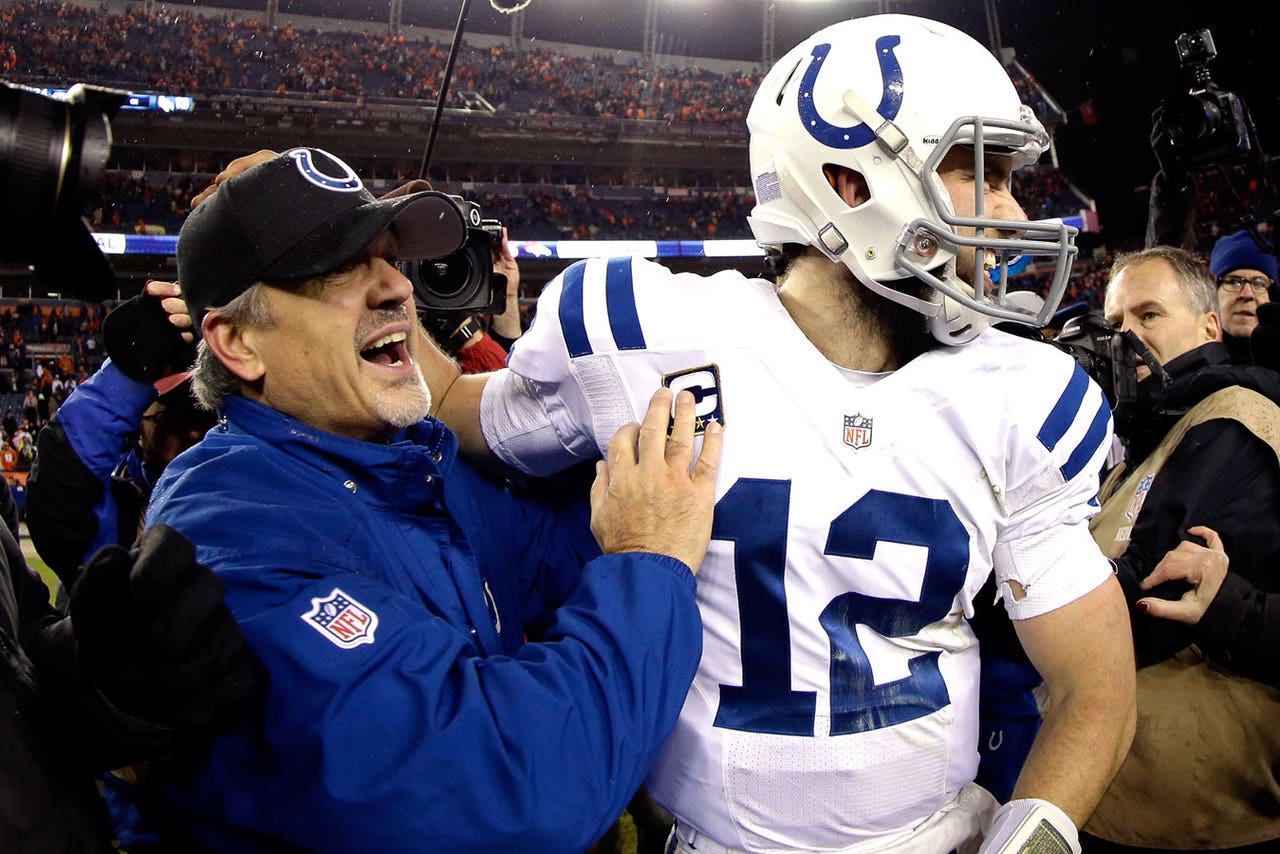 The Indianapolis Colts hold the No. 29 overall pick in the NFL Draft. In our 32-team preview series, FOXSports.com takes a look at their roster post-free agency and delivers a plan of attack for the last day in April.
Colts general manager Ryan Grigson finally put the Trent Richardson trade behind him this offseason.
Grigson, who didn't have a first-round pick last season stemming from the trade, cut ties with Richardson and signed a veteran to carry the ball instead. By bringing in running back Frank Gore, they add a very experienced player, who can run between the tackles, pass protect and catch the ball out of the backfield.
Gore, however, wasn't the only veteran the Colts inked this free agency.
The Colts lured wide receiver Andre Johnson, guard Todd Herremans, outside linebacker Trent Cole, middle linebacker Nate Irving, defensive tackle Kendall Langford and free safety Dwight Lowery to town. The Herremans and Cole signings were particularly interesting as Grigson is intimately familiar with both veterans, dating back to his days as the director of player personnel in Philly.
Despite leading the Colts to three consecutive playoff appearances, head coach Chuck Pagano is reportedly entering a make-or-break season.
Pagano has referred to his run defense as the team's "Achilles heel" after giving up 423 yards on the ground in two losses to the New England Patriots.
Positions of need: FS, OT, ILB
Three options to consider at No. 29
Landon Collins, Alabama, FS: Collins might not be the most rangy safety, but he's a punishing, in-the-box safety who could provide some toughness when defending the run. The Colts haven't had an impact safety since the days of Bob Sanders, but drafting Colllins could be the first step to reigniting some playmaking in the secondary.
Nelson Agholor, Colts, WR: The Colts don't necessarily have a pressing need at the wide receiver position, but Agholor could fit their brand of football. The 6-foot-1, 198-pound wide receiver has drawn comparisons to Reggie Wayne, who was released earlier this season. Further, Agholor presents great value as he was a superb punt and kick returner at Southern California.
T.J. Clemmings, Pittsburgh, OT: Clemmings might not be the most polished at defending the speed rush, but he's athletic enough to be a scheme fit in Hamilton's system. The 6-foot-5, 307-pound would benefit from good coaching as he could clean up his technique and get stronger.
---
---