National Football League
National Football League
How will Round 1 in Draft shake out?
Published
Apr. 14, 2013 1:00 a.m. ET

We're through the first month of NFL free agency and are little more than a week away from the NFL Draft. With roster needs a bit clearer for all 32 teams, it's time to for another mock draft. Fans of first-round quarterbacks, hide your eyes. I've only got one going in the first round, and it's via trade.
My annual seven-rounder will be posted next week.
If you disagree with me on any of your teams' picks, hit me up on Twitter @Pschrags or email me: PeterSchrager@gmail.com
1. Kansas City Chiefs: Luke Joeckel, OT, Texas A&M
In Alex Smith and Chase Daniel, Andy Reid has two capable West Coast offense quarterbacks who'll likely battle for the starting gig this summer. Now that the quarterback position is taken care of, Reid and new GM John Dorsey will look to the offensive line. Joeckel had a great pro day and is the consensus No. 1 one guy. With Branden Albert or without, Joeckel is the guy.
2. Jacksonville Jaguars: Sharrif Floyd, DT, Florida
I'm all in on the Gus Bradley era in Jacksonville. Every time I've met with him, he leaves me wanting to run through a wall. The enthusiasm and passion is real and so is optimism around the future of the Jaguars. Though I've seen Geno Smith linked to Jacksonville, I think Floyd's the pick. A Philadelphia native with quick feet and active hands, he can serve as an anchor to a defense that ranked dead last in the league in sacks a season ago.
3. Oakland Raiders: Star Lotulelei, DT, Utah
Though quiet, I like what the Raiders have been doing this offseason. They're shedding the team of big contracts and adding valuable leaders and veterans like versatile linebackers Nick Roach and Kevin Burnett. Lotulelei's stock took a hit at the Combine when there were health concerns that kept him from working out. He performed well at his pro day, has checked out medically, and could be the next Haloti Ngata. Raiders GM Reggie McKenzie didn't have a first- or second-round pick a year ago. I think he goes with Lotulelei at third overall. Already married with two daughters, he's got his head on his shoulders. He's a relentless worker with no ego — just the way McKenzie wants his Raiders.
4. Philadelphia Eagles: Dion Jordan, OLB, Oregon
The Eagles' defensive backfield has undergone an extreme makeover. Four new defensive backs — Bradley Fletcher, Cary Williams, Patrick Chung and Kenny Phillips — should be in the starting lineup. With those additions, I don't see the Eagles going with Dee Milliner, the cornerback out of Alabama. Dion Jordan, a fantastic athlete who played for Chip Kelly at Oregon, could be the guy here. Jordan is most favorably compared to Aldon Smith, the electric outside linebacker in San Francisco.
5. Detroit Lions: Eric Fisher, OT, Central Michigan
Gosder Cherilus and Jeff Backus won't be back with the Lions next season, so look for the team to upgrade its offensive line. A lot of folks I've spoken to like Fisher just as much as Joeckel, if not more. The 6-foot-7, 310-pound road paver might not be around at fifth overall. If he is, look for the Lions to keep him in-state.
6. Cleveland Browns: Ezekiel "Ziggy" Ansah, DE, BYU
A freakishly athletic defensive end, more than one NFL player personnel man has told me they see some Jason Pierre-Paul in Ansah. He's raw, he's young, and he's a naturally gifted athlete. I love Ansah's story. As a freshman at BYU in 2009, he tried out for the basketball team. He didn't make it. Then he gave track and field a shot. After seeing football being played, he figured he'd give it a go. Two years after the first sight of American football in his life, Ansah's a top-10 prospect. He assured the media he "loves" football at the Combine, and though he's incredibly raw, there may be no player in this draft with more potential for stardom. Paul Kruger and Desmond Bryant, two offseason additions, will help the pass rush. Ansah could be a star.
7. Arizona Cardinals: Lane Johnson, OT, Oklahoma
Bruce Arians seems to like what he has in the three veteran quarterbacks currently on the roster — Carson Palmer, Drew Stanton, and Brian Hoyer. Look for the Cardinals to go with an offensive lineman. Johnson is a super athlete who came on really strong in 2012 and owned the Senior Bowl and NFL Draft Scouting Combine. He could be the next left tackle in the desert.
8. Buffalo Bills: Alec Ogletree, LB, Georgia
Buffalo has needs all over and though there seems to be a lot of positivity around Tarvaris Jackson and Kevin Kolb, I wouldn't be shocked if the Bills still went with a quarterback. Numerous off-the-field concerns, including a four-game suspension at the start of the season and DUI last month, could ding Ogletree's draft stock. I don't think he escapes the top 10. He plays inside, outside, and can maneuver in either the 4-3 or the 3-4. Buffalo's loaded up on its front four in recent years. It's time the franchise addresses the linebackers.
9. New York Jets: Tavon Austin, WR, West Virginia
The Jets have needs on both sides of the ball. Their defense needs outside pass rushers, but the offense needs playmakers. Austin is just that. One of the fastest players in the draft, he's most often compared to Percy Harvin and Wes Welker. He could end up being better than both. Dynamic both at the line of scrimmage and in the slot, he's a prototype for the new type of offensive weapon. Truly an X Factor. The Jets could use one of those. They can use two or three, to be honest.
10. Tennessee Titans: Jarvis Jones, DE, Georgia
Tennessee's pass rush and run defense needs to improve. Desperately. This is a bit of a roll of the dice, but the upside greatly outweighs the risk. Jones, a star pass rusher at Georgia, didn't perform at the Combine in February and then ran a sub-par 40-yard dash at his pro day in blistering wind. Don't look too much into any of that. He's a ferocious outside edge rusher. Jones led the nation in sacks (14.5), tackles for a loss (24.5) and forced fumbles (seven) in 2012.
11. San Diego Chargers: Chance Warmack, G/C, Alabama
Warmack — apparently named after the dog in the movie "Homeward Bound 2" — was a man amongst boys in college at Alabama. At just 6-foot-2, 317 pounds, he measured in a bit smaller than I expected at the Combine. He's still a can't-miss here, if you're the Chargers. They'd likely rather have Fisher, Johnson, or Joeckel, but Warmack is a Day One starter, too. Watching film of Philip Rivers from a season ago, it's amazing how little time he had in the pocket. I'd be surprised if San Diego didn't address its offensive line with this pick.
12. Miami Dolphins: Dee Milliner, CB, Alabama
Even though he is scheduled to undergo surgery on a torn labrum, Milliner remains the top cornerback in the NFL Draft. He ran a blistering, 40-yard dash in 4.37 seconds at the Combine and has interviewed well with teams. The Dolphins lost both their starting cornerbacks over the past 12 months, and though they did sign Brent Grimes in free agency, I think they'd jump at the chance to select Milliner. He's listed as a top-five guy in most mock drafts. I'm concerned about the shoulder.
13. Tampa Bay Buccaneers: Desmond Trufant, CB, Washington
Tampa Bay hit the jackpot with its first three draft picks a season ago, nailing home runs with Mark Barron, Doug Martin, and Lavonte David. Trufant has the right blood lines — two brothers who played in the NFL — and the production at the college level to be worthy of a top-15 pick. A lock-down guy, he was a star at the Senior Bowl and ran an eye-popping 4.31 40 at the Combine. This is higher than a lot of other mock drafts will list him, but I don't think Trufant escapes the Top 20. I think he's a better fit than Xavier Rhodes, too. Of course, this all changes if a certain guy named Revis joins the team in the coming weeks.
14. Carolina Panthers: Bjoern Werner, DE, Florida State
The Panthers would be more than happy to see Werner drop all the way to No. 14. A 6-foot-4 pass rusher with exceptional quickness and strength, he didn't "wow" in Indianapolis, but shouldn't slip out of the top 20. His 13 sacks led the ACC in 2012 and he left Tallahassee as the NCAA active leader in sacks with 23.5. Greg Hardy and Charles Johnson provide some pop from the edges in Carolina. Werner would be a wonderful addition at defensive end.
15. New Orleans Saints: Xavier Rhodes, CB, Florida State
At 6-foot-1, 210 pounds, Rhodes ran a strong 4.43 40-yard-dash at the Combine and jumps off the screen in his game tape. He's a big, fast physical specimen who can play right from the get go. He's somewhat raw, but he could be a nice addition to Rob Ryan's aggressive 3-4.
16. St. Louis Rams: D.J. Fluker, OT, Alabama
I'm high on the Rams' two big, free-agent signings this offseason: Jake Long and Jared Cook. The defense led the NFL in sacks a season ago and were the only unit to put the clamps on Colin Kaepernick. I wouldn't be shocked if Jeff Fisher and Les Snead went offensive line, adding depth to a unit that's long been a problem. Fluker's a big fella who needs some grooming, but he could be either a guard or tackle in the pros.
17. Philadelphia Eagles (via trade with Pittsburgh Steelers): Geno Smith, QB, West Virginia
It's my mock draft and I'll make trades if I want to. Chip Kelly and Howie Roseman get aggressive and pounce on the opportunity to grab Smith when he slips all the way to 17. The trade would likely be for 2014's first-round pick and the Eagles' second-round pick this year. Geno goes to Philly, where he backs up Michael Vick and Nick Foles for a year, learns Kelly's offense, and is the ideal system QB. He could go as high as No. 4 to Philly. I think Philly ends up with him if he slips out of the top 10.
18. Dallas Cowboys: Jonathan Cooper, OG, North Carolina
Tony Romo got a big payday earlier this month. Now, the Cowboys need to invest in protecting him. He had a big statistical year in 2012 despite playing behind a terrible offensive line. Doug Free hasn't been the player the Cowboys thought he'd be and Tyron Smith seemed to be called for a false start on every other play from scrimmage this season. Injuries stung, but there needs to be more good, young linemen protecting Romo. Cooper could be a great addition to the line. The 6-foot-2, 310-pound road paver pumped out 35 repetitions of 225 pounds and impressed in interviews. Not the flashiest of picks, but I like it. I'm also not sure if he'll still be available all the way at 18.
19. New York Giants: Sheldon Richardson, DT, Missouri
Several familiar faces — Chris Canty, Osi Umenyiora, and Kenny Phillips primarily — won't be suiting up for the Giants next season. Look for Jerry Reese and Tom Coughlin to find some young talent in the draft. Richardson is a pass rushing menace on the inside. He's quick and nimble inside and has versatility.
20. Chicago Bears: Menelik Watson, OT, Florida State
I think Jermon Bushrod was just the start of the offensive line upgrades in Chicago this offseason. Watson's a project, having only played one year of college football at FSU, but an intriguing thought at 20. He grew up in England, played basketball before football, and is still learning the game. At 6-foot-5, 320 pounds, he's a physical specimen with quick feet; he just needs grooming. Marc Trestman is going to be creative, different and successful in building an offense around Cutler's talents. He called Cutler "exceptionally tough" in Arizona last month and detailed how his quarterback can "make all the throws." It'll be a waste if the offensive line plays like it did in 2012. Aaron Kromer can certainly coach him up.
21. Cincinnati Bengals: Kenny Vaccaro, S, Texas
The Bengals never draft safeties, but with Vaccaro still on the board at 21st overall, I can see them taking him. Vaccaro didn't leave Indianapolis with the top-10 label that a lot of pundits expected, but he still had a great week back in February. He's the type of defensive back NFL teams crave — capable of covering slot recievers, big No. 1s and tight ends. He can play free or strong safety at the next level and he's like a missile when sent on a blitz. Mike Zimmer worked miracles with a mediocre secondary last season. 2012 first-rounder Dre Kirkpatrick's rookie season was a bit of a bust due to injuries, but there's hope that he can make an impact in his second year. Vaccaro would be a wonderful complement in the middle.
22. St. Louis Rams (via Washington): Eric Reid, S, LSU
The Rams drafted and got great production from two cornerbacks last year. With the second of their two first-round picks, look for them to scoop up Reid if he's still on the board at 22. Wide receiver could be a possibility, here, but the Rams' brass seems to like Chris Givens and Brian Quick a bit more than the general public. Reid had a better 2011 than 2012. He'll be a solid pro.
23. Minnesota Vikings: Keenan Allen, WR, California
The Vikings traded Percy Harvin, their top wide receiver, on March 11. They signed Greg Jennings less than a week later. With two first-round picks, look for them to pick up another wideout. Allen is a big, tough wide receiver with bonafide No. 1 potential. He was an All-Pac 12 selection in 2011, and caught 98 passes for 1,343 yards and 11 scores that year. He didn't have the same type of season in 2012, but scouts I talk to still seem to think he's a first-round prospect.
24. Indianapolis Colts: Barkevious Mingo, DE, LSU
The Colts drafted offensive players with 11 of their 12 picks a season ago. They've worked hard this offseason to add a host of talented free agents on the defensive side of the ball, including Erik Walder, Ricky Jean-Francois, LaRon Landry, Greg Toler, and Aubrayo Franklin. I don't think they're done addressing the D. Mingo can play inside or outside LB and can play right away. He has a bit of a mean streak in him, too. Like Eric Reid, he had a better 2011 than 2012.
25. Minnesota Vikings (via Seattle): Sylvester Williams, DT, North Carolina
Williams has some heat on his stock. A lot of guys I speak to think he can sneak into the top 20. If Minnesota goes with a WR at 23, as they have them doing with Keenan Allen, don't be shocked if they look to beef up the defensive line. Williams is a 6-foot-2, 313-pound run stuffer who can get to the QB. He excelled on a UNC defense loaded with stars. I think he could end up being a better pro player than college player.
26. Green Bay Packers: Jesse Williams, DT, Alabama
Williams is a versatile, Australian-born big man who anchors college football's most feared defensive unit. At 6-foot-3, 323 pounds, he'd be a nasty addition to a unit that's already improving. Green Bay took defensive players with its first six selections in 2012. Look for the Packers to address the D in the first round in 2013, as well.
27. Houston Texans: Cordarelle Patterson, WR, Tennessee
A JUCO star at Hutchinson Community College in Kansas, Patterson had a breakout year for the Vols in 2012 when No. 1 wideout Da'Rick Rogers was unceremoniously dismissed from the team last summer. Patterson's numbers — 46 catches, 5 touchdowns — won't wow you, but his athletic ability will. The 6-foot-1, 215 pound burner also broke several SEC return yard records in 2012. Andre Johnson had a strong season, but the offense won't take the next step if one of the young guys — Devier Poser, Lestar Jean, someone — makes the leap next year. I don't see Chad Johnson as the answer. Add Patterson to the the mix.
28. Denver Broncos: Datone Jones, DE, UCLA
The Broncos re-signed Kevin Vickerson and went out and got Terrance Knighton in free agency, bolstering their interior defensive line. Their work might not be done on the D-Line. Jones is a multi-purpose defensive end who could play either the 3 or 5 technique. At 6-foot-4, 283 pounds, he has the ability to get to the quarterback. The loss of Elvis Dumervil stings. Jones could help lessen the blow.
29. New England Patriots: Cornellius "Tank" Carradine, DE, Florida State
The Patriots have been busy this free-agent season, bringing in a host of veteran defensive ends for workouts, bringing on Adrian Wilson, and re-signing Aqib Talib. I don't think they're done on defense. Carradine, hardly a household name at the moment, could be an intriguing addition to the defensive line. There are red flags — he tore his ACL in November and has just one season of Division 1 football under his belt — but there's also tremendous potential. Teammate Bjoern Werner gets a lot of the attention, but I've spoken to an NFL scout (not a Patriots one) who actually likes Carradine's pro prospects more. A high-motor pass rusher, he can play a variety of positions. I like this for New England.
30. Atlanta Falcons: Tyler Eifert, TE, Notre Dame
Tony Gonzalez is back for another year, but he's not back forever. Eifert could join the Falcons, learn from the master, and be ready to shine in 2014. The top tight end in this year's draft class, Eifert could go as high as the top 10. If he slides to 30, Atlanta should pounce.
31. San Francisco 49ers: John Cyprien, S, Florida International
The 49ers have 14 picks this April, leading me to call this year's annual event The San Francisco 49ers Invitational. Look for the 49ers to entertain a lot of offers and wield a lot of power. Also, look for them to do the unexpected. No one saw them taking A.J. Jenkins in the first round a season ago. Cyprien — a little known strong safety prospect out of FIU — could be the surprise of the first round. A 6-foot-1 bolt of lightning, he can cover and hit. His athleticism is off the charts.
32. Baltimore Ravens: Justin Pugh, OT, Syracuse
The Ravens' defense will look different in 2013, with new additions like Elvis Dumervil, Marcus Spears, Rolando McClain, and Chris Canty joining the 2012 Super Bowl winners. The offensive line stepped up in the playoffs after a late-season shakeup. I wouldn't be surprised if Ozzie Newsome went with a tackle like Pugh at 32.
Second round
33. Jacksonville: Matt Elam, S, Florida
34. San Francisco (via Kansas City): Johnathan Hankins, DT, Ohio State
35. Pittsburgh (via Philadelphia in trade above): Robert Woods, WR, USC
36. Detroit: Damontre Moore, DE, Texas A&M
37. Cincinnati (from Oakland): Arthur Brown, LB, Kansas State
38. Arizona: Zach Ertz, TE, Stanford
39. New York Jets: EJ Manuel, QB, Florida State
40. Tennessee: John Jenkins, DT, Georgia
41. Buffalo: Ryan Nassib, QB, Syracuse
42. Miami: Margus Hunt, DE, SMU
43. Tampa Bay: Johnthan Banks, CB, Mississippi State
44. Carolina: Terron Armstead, OT, Arkansas Pine-Bluff
45. San Diego: Matt Barkley, QB, USC
46. St. Louis: Eddie Lacy, RB, Alabama
47. Dallas: David Amerson, CB, North Carolina State
48. Pittsburgh: D.J. Hayden, CB, Houston
49. New York Giants: Manti Te'o, Linebacker, Notre Dame
50. Chicago: Khaseem Greene, Linebacker, Rutgers
51. Washington: Sio Moore, Linebacker, Connecticut
52. Minnesota: Ryan Swope, Wide Receiver, Texas A&M
53. Cincinnati: Jamar Taylor, CB, Boise State
54. Miami (From Indianapolis): Sam Montgomery, DE/OLB, LSU
55. Green Bay: Larry Warford, OG, Kentucky
56. Seattle: Vance McDonald, TE, Rice
57. Houston: Kevin Minter, LB, LSU
58. Denver: Kyle Long, OT, Oregon
59. New England: Alvin Bailey, OG, Arkansas
60. Atlanta: Shamarko Thomas, S, Syracuse
61. San Francisco: Terrance Williams, WR, Baylor
62. Baltimore: Phillip Thomas, S, Fresno State
---
---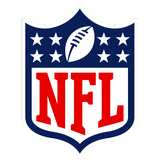 Get more from National Football League
Follow your favorites to get information about games, news and more
---