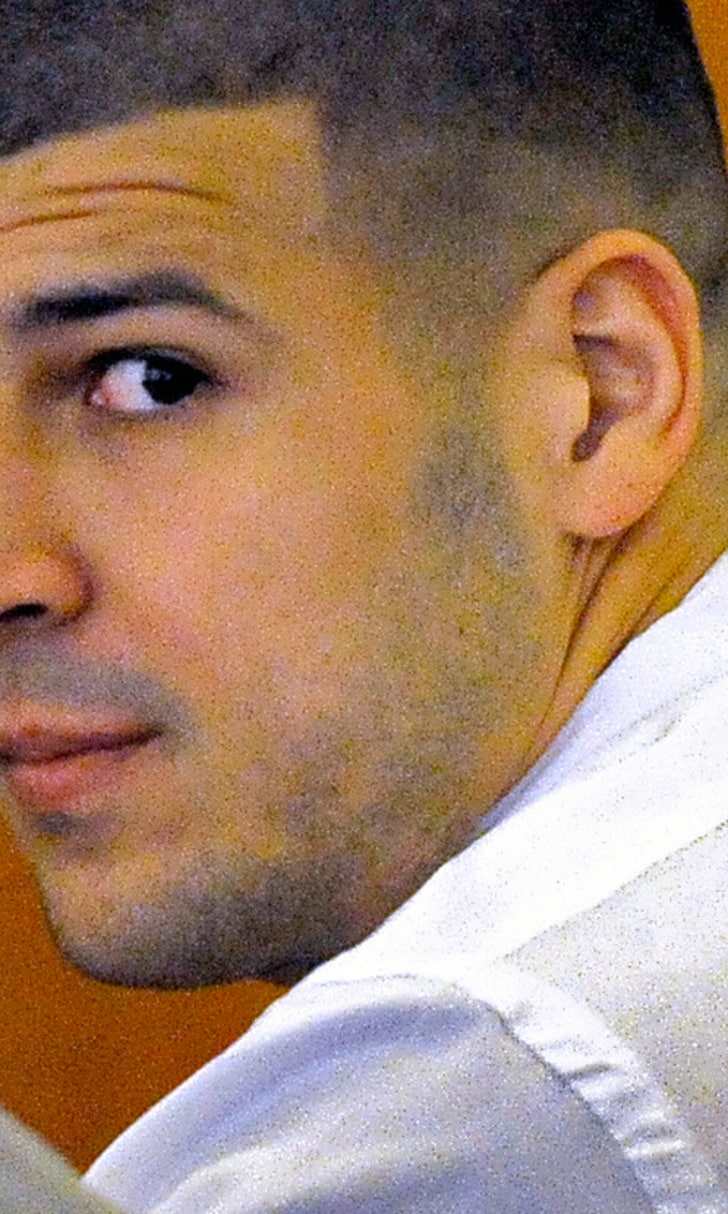 For now, Aaron Hernandez's second murder trial on track for May
BY foxsports • October 21, 2014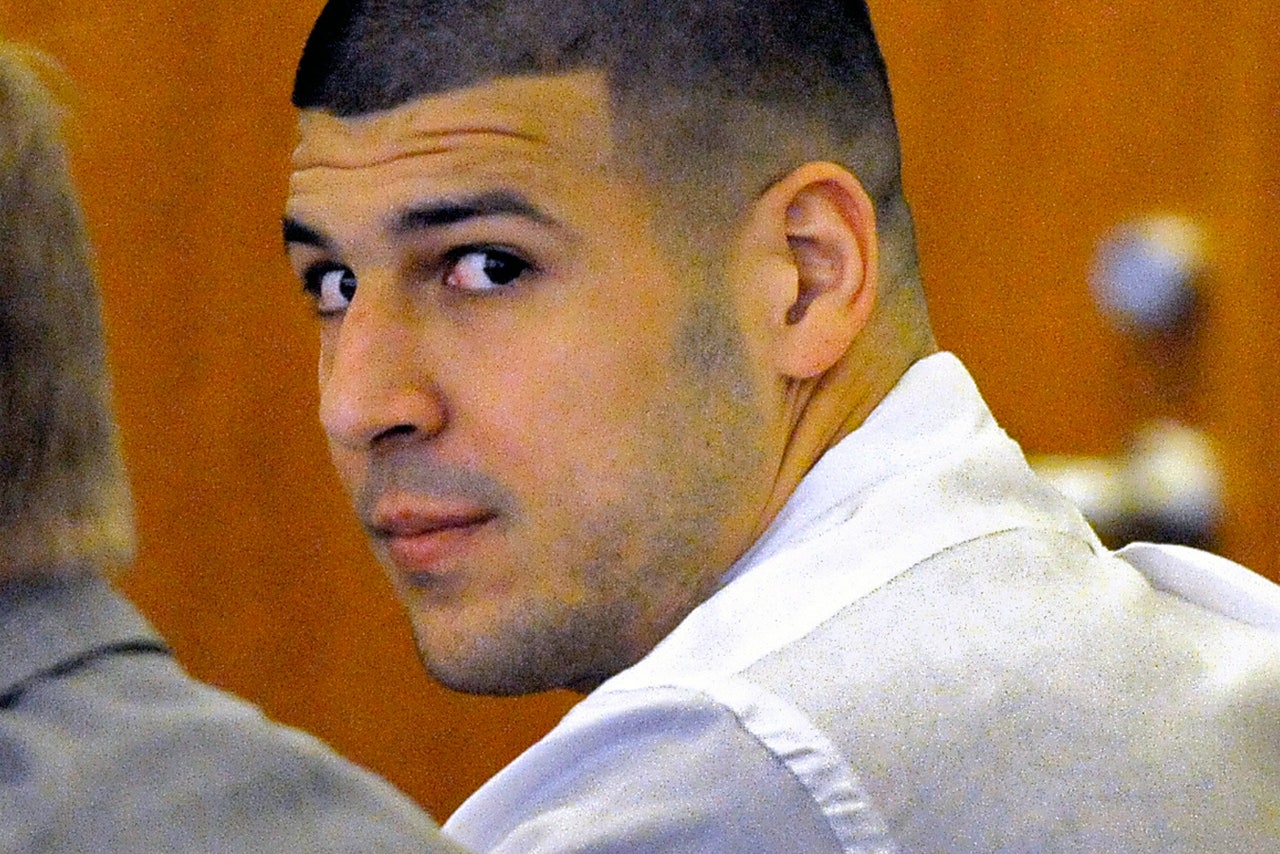 BOSTON – Prosecutors and a defense lawyer for former football star Aaron Hernandez were in court for less than 10 minutes Tuesday – and nearly all of that time was spent in a discussion about evidence in a 2012 double murder.
And though that discussion was held out of earshot of those in the courtroom, Judge Jeffrey Locke indicated that the case against Hernandez is moving ahead in the killings of Daniel De Abreu, 29, and Safiro Furtado, 28, on a South Boston street.
That may yet mean the trial will begin next May 28 – a date that is tentative but, so far at least, has not been challenged. In the meantime, the case against Hernandez in the De Abreu and Furtado killings is moving ahead as though jury selection will begin that day in one of the two murder cases in which Hernandez faces charges.
Prosecutors in Suffolk County, where Boston is located, have alleged that Hernandez, angry that someone bumped him on a nightclub dance floor and failed to apologize, followed a car driven by De Abreu that also carried Furtado and three other friends, then opened fire on the BMW as it sat at a red light early the morning of July 16, 2012.
De Abreu and Furtado died at the scene, and one of the three men in the back seat suffered gunshot wounds but recovered.
Tuesday's hearing was purely administrative, and the former star tight end of the New England Patriots was not in court.
He is, however, expected to appear when the case is back before Judge Locke on Nov. 25.
At the same time, Hernandez is preparing for a trial scheduled to begin Jan. 9 in the June 17, 2013, killing of semipro football player Odin Lloyd in North Attleboro, Mass., which is located in Bristol County southwest of Boston.
Lloyd, 27, was dating the sister of Hernandez's fiancée. He was shot and killed in a secluded field surrounded by woods and piles of construction materials that is located about half a mile from Hernandez's home in North Attleboro, Mass.
Prosecutors have alleged that Hernandez, angry at Lloyd after an incident several days earlier at a Boston nightclub, summoned two associates from his hometown of Bristol, Conn., to meet him at his mansion late the nine of June 16, 2013. At the same time, prosecutors have alleged, Hernandez made plans to meet up with Lloyd outside his home in Boston's Dorchester neighborhood.
According to court documents, prosecutors suspect that Hernandez drove to Boston with his two associates – Carlos Ortiz and Ernest Wallace Jr. – and picked up Lloyd, then returned to North Attleboro, where the killing occurred. Prosecutors have not disclosed their theory of the case – and have identified who they believe fired the fatal shots from a .45-caliber handgun – but have asserted publicly that Hernandez "orchestrated" the murder.
Although Lloyd was gunned down roughly 11 months after De Abreu and Furtado were killed, Hernandez was identified as a suspect in that case almost immediately and he is scheduled to go to trial in that case first.
Ortiz and Wallace have also been indicted on murder charges in the case, but no trial date has been scheduled for either.
---
---