National Football League
National Football League
Follow NFL free-agency news, rumors
Published
Mar. 16, 2013 1:00 a.m. ET

Free-agency news: Saturday | Friday | Thursday | Wednesday | Tuesday | Monday | March 17
All times Eastern
Rams, Long agree to terms on deal
The St. Louis Rams and free agent offensive tackle Jake Long agreed to terms on a deal Sunday night.
Long, the first overall pick of the 2008 draft by the Miami Dolphins, spent a few days in St. Louis last week and passed a physical, but left without a deal. Kevin Demoff, the Rams' chief operating officer, confirmed the signing.
Long is the Rams' second acquisition in free agency along with tight end Jake Cook, who got a five-year deal. St. Louis took standout defensive end Chris Long, who has 24 1/2 sacks the last two seasons with the second overall pick of the '08 draft.
Long started every game his first three seasons and has been to four Pro Bowls, but has been injured at the end of the last two years. He finished 2012 on injured reserve with a left triceps injury and the Dolphins declined to give him a franchise tag and pay him $15.4 million next season.
At a news conference to introduce Cook last week, coach Jeff Fisher scoffed at a report quoting the agent for incumbent left tackle Rodger Saffold saying his client wouldn't be happy moving to the right side, saying he had talked with Saffold.
The Rams picked up center Scott Wells in free agency last year.
Giants sign former Raiders TE Brandon Myers
Former Oakland Raiders tight end Brandon Myers has signed with the New York Giants as a free agent.
The Giants announced the signing of the former University of Iowa product Sunday without disclosing details.
Myers spent the first four seasons of his career with the Oakland Raiders. He's played in 58 career games with 28 starts and posted his best season in 2012, when he started all 16 games and had career-high totals of 79 receptions for 806 yards and four touchdowns.
Raiders sign LB Burnett
The Oakland Raiders have signed free agent linebacker Kevin Burnett, continuing their offseason makeover of the defense.
Burnett, whose brother Kaelin is also on Oakland's roster, spent the past two seasons with Miami and has started 59 games over eight years. He had a career-high 110 tackles and 2 1/2 sacks in 2012. Burnett, a second-round draft pick by Dallas in 2005, spent four seasons with Dallas and two in San Diego before signing with the Dolphins.
Burnett is the third linebacker signed by the Raiders in the past week. General manager Reggie McKenzie had earlier signed Kaluka Maiava from Cleveland and Nick Roach from Chicago.
Report: Steelers, Packers interested in RB Bradshaw — 6:15 P.M.
ESPN's Adam Schefter reports that free-agent running back Ahmad Bradshaw is drawing interest from both the Steelers and Packers.
The Giants cut Bradshaw in February, and he has not been linked to any teams until now. Since he was cut, fellow running backs Steven Jackson (Falcons) and Rashard Mendenhall (Cardinals) have found new homes.
Mendenhall's departure from Pittsburgh is likely behind the Steelers' interest in Bradshaw. Bradshaw rushed for more than 1,000 yards and six touchdowns last season for the Giants, despite missing two games due to injury.
Injuries have been a recurring issue for Bradshaw, who has been able to play a full 16-game season only once in his six-year career. He has 4,232 rushing yards in his career, and has rushed for more than 1,000 yards twice.
Tim Tebow has offer from Arena League — 6:00 P.M.
The Orlando Predators of the Arena Football League reportedly have an offer on the table for current Jets' QB Tim Tebow if he's unable to find interest from an NFL team.
Predators' owner Brett Bouchy pointed to the development of Kurt Warner as an example of why the Arena would be a good option for him at this point in his career.
"Tim would certainly want to first exhaust his opportunities in the NFL, but we'd love to have him," Bouchy told the Orlando Sentinel. "I think he would definitely improve as a quarterback in our league. Kurt Warner told me once that when he got back to the NFL after playing in the Arena League, the NFL game was like slow motion. Everything in the Arena League is just so much faster and quicker and predicated on accuracy. Whenever Tim is willing, we have a contract waiting for him to sign."
As of now, Tebow remains on the Jets roster, but many expect him to be cut loose at some point this offseason. New offensive coordinator Marty Mornhinweg recently mentioned that Tebow is expected to continue "taking reps at quarterback," but that's assuming he'll even be on their roster by the time training camp rolls around.
New York is reportedly still trying to shop him for some amount of draft compensation, which seems unlikely given the Jets didn't do him any favors last year with regards to the way he was utilized in their offense. It's safe to assume that the Jets' poor handling of the situation has had a negative impact on his perceived value as an NFL player.
Jacksonville, who was reportedly interested in acquiring Tebow last year, has already publicly stated it will not pursue him as a trade option or even as a free agent.
It's hard to say what the future holds for Tebow. A change of position could buy him some time in the NFL, but he's said that he intends to remain at quarterback. Others have proposed the idea of him possibly signing with the CFL at some point, but there's been little talk regarding that idea in the past few months. — Yardbarker
Report: Saints re-sign WR Roby — 4:45 P.M.
The New Orleans Times-Picayune reports that the Saints have reached an agreement on an extension with receiver and special teamer Courtney Roby, though contract terms were not released.
Roby's biggest contribution to the Saints has been on special teams. He was named special teams captain last season and has 43 tackles during his stay with the Saints and returned a blocked punt for a touchdown last season.
Report: Bengals near re-signing LB Maualuga, CB Jones — 4:30 P.M.
According to team website editor Geoff Hobson, the Bengals are "closing in" on re-signing linebacker Rey Maualuga and cornerback Adam Jones.
Maualuga had the best year of his career in 2012, playing in all 16 games while recording 122 total tackles.
Adam Jones had a turnaround season, avoiding the off-field issues that have plagued his career. He also played in all 16 games for the first time in his career, recording 33 tackles, a sack and forced fumble. He also returned a punt for a touchdown.
Hobson also reports that the Bengals hope to get a deal done in the coming week with another cornerback, Terence Newman.
Dumervil fires agent after paperwork mix-up — 2:00 a.m.
Defensive lineman Elvis Dumervil has parted ways with his agent after a paperwork mix-up forced the Denver Broncos to waive him instead of signing him to an $8 million contract.
Dumervil and the Broncos had come to an agreement Friday for the defensive lineman to take a $4 million pay cut. But Dumervil's agent, Marty Magid, didn't fax the signed contract to the Broncos in time to meet Friday's 1:59 p.m. deadline and the Broncos cut Dumervil so they wouldn't be on the hook for the $12 million they owed him in the original contract.
Magid told USA Today that Dumervil contacted him Saturday to say he wanted to move in another direction.
''It's terrible, but he said he knows what happened and why it happened,'' Magid told the newspaper. — The Associated Press
---
---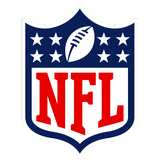 Get more from National Football League
Follow your favorites to get information about games, news and more
---