National Football League
National Football League
First Super Bowl with no cheerleaders
Published
Feb. 2, 2011 12:00 a.m. ET

Sunday's Super Bowl XLV clash between the Green Bay Packers and Pittsburgh Steelers will be the first in the game's 45-year history sans cheerleaders.
The Packers and the Steelers are two of the six NFL teams that do not have pom-pom squads, and they have not had them in years. The Packers did away with their cheerleaders in 1988 after market research indicated fans did not really care, and in 1970 it was an "organizational decision" to dissolve the Steelerettes.
This makes some S-A-D. And others G-L-A-D.
Both NFL teams confirmed they would not be bringing stand-ins to Dallas for the big game, and an NFL spokesperson also said the league would not be fielding a substitute squad, even though they do feel cheerleaders "enhance the overall game day experience."
"They aren't necessary to a sporting event per se, but cheerleaders have always been a tradition in sports, and some of the teams have become icons in their own right, such as the Laker Girls and the Dallas Cowboys cheerleaders, which even had their own reality TV show," said Jamie Beckman, SheKnows.com pop culture expert and a former state-level competitive cheerleader.
And despite some notions out there that cheerleading involves nothing more than copious amounts of hairspray coupled with the ability to smile and bleat, Beckman wants to set the record straight — it is a sport in itself and it has its place.
"[The cheerleading squads] put in long and hard hours working to develop complicated, tumbling and stunt-filled routines that no average athlete could master without serious training. For those squads, cheerleading is definitely a sport any way you slice it," she continued.
"For the dance teams, it's the same thing: They're professional dancers who work hard on their half-time routines to entertain the crowd. Not just anyone can make those teams."
Despite the skills these squads may possess, others do not feel they are integral to football.
"I have always felt as though cheerleaders were entertainment for people who weren't really there for the game," said L.A.-based sports expert Larry Tobin. "I honestly couldn't have told you that there were cheerleaders at any of the Super Bowl games I've been to. I would bet that, if it wasn't a news story, people at the game wouldn't have even known they weren't there."
Lindsay McCormick, host of The Fan on Comcast SportsNet, agreed that the pompoms probably would not be missed over the weekend.
"I do think cheerleaders add to the atmosphere of the game, but this is the Super Bowl. How much more atmosphere do you need? You've already got the Black Eyed Peas and plenty of entertainment throughout the game," she said.
The other four NFL teams that do not employ cheerleaders are the Giants, Bears, Browns and Lions.
---
---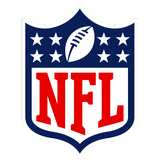 Get more from National Football League
Follow your favorites to get information about games, news and more
---