National Football League
National Football League
Favre says his career is over
Published
Jan. 2, 2011 12:00 a.m. ET

Brett Favre says it's time for him to call it a career.
Favre said he was finished after sitting out Minnesota's season-ending loss to Detroit with a concussion. He missed three of his final four games because of injury after starting an NFL record 297 straight games.
"It's been a wonderful experience for me," Favre said after watching the Vikings lose 20-13 to finish in last place in the NFC North. "This year did not work out the way we would have hoped, but that's football. I don't regret coming back. I enjoyed my experience here."
Favre says it was the wise choice not to play against the Lions. He didn't pass a concussion test until late in the week and didn't want to risk long-term damage by playing. He also acknowledged some will doubt that he is truly done after he came back from two retirements earlier in his career.
Favre says he has no regrets about returning for a 20th season, even though he finished with the lowest quarterback rating of his career (69.9); threw 19 interceptions; and was fined $50,000 for failing to cooperate with an NFL investigation into allegations of tawdry interactions with a game-day hostess when both worked for the New York Jets in 2008.
The 41-year-old quarterback was asked if it was easier for him to walk away after such a difficult season. The Vikings (6-10) finished last in the division for the first time since 1990, coach Brad Childress was fired midseason and the Metrodome's roof collapsed in December, forcing the Vikings to play "home games" in Detroit and at the University of Minnesota's outdoor stadium.
Favre jogged off of Ford Field after the final whistle blew, giving a wave to the fans and the Lions' sideline before heading up the tunnel to the locker room.
"I don't know for me if it's ever easy," Favre said. "I'm sure throughout this year, the comment has been made that, 'We'll wait and see in August or September' and that's fine.
"It's time. I'm OK with it. In my opinion, it's never easy for any player. People, they'll say 'wait and see,' but that's OK."
There were no tears this time around, as there were when he previously announced retirements with the Green Bay Packers in 2008 and the New York Jets in 2009. He declined to respond to a question asking for his reaction about being fined, and thanked the Vikings, Packers, the NFL and the fans for their support throughout his career.
"That's the thing every player and former player that I've talked to ... will tell you that what you miss is the guys, the fellowship, the bus rides, locker rooms, winning and losing together, celebrating together," Favre said. "That's the things you're going to miss. If I sat here and told you I would not miss that, I'd be kidding myself. From a playing standpoint, there's nothing else left to do."
Assuming this is the end, Favre departs as the career leader in victories (186), yards passing (71,838), touchdown passes (508), attempts (10,169), completions (6,300) and interceptions (336). He was drafted in 1991 by Atlanta but never completed a pass for the Falcons before moving on to Green Bay, where he spent 16 seasons, won three MVP awards and led the Packers to a Super Bowl win in 1997.
After the Packers grew weary of his indecisiveness about retirement, they traded him to the Jets. He spent a 9-7 season in New York before joining the Vikings in 2009.
He led Minnesota to the NFC title game, where his interception in Saints territory near the end of regulation prevented the Vikings from trying a winning field goal. New Orleans won in overtime, and Favre spent another summer of waffling before three teammates flew to Hattiesburg, Miss., in August and persuaded him to come back one more time.
"All indications, when I talk with him, and we've had many, many discussions - this is it," interim coach Leslie Frazier said. "I don't even think it'll be an issue in the future. I don't see any situation that's going to change his mind. You might say, 'Well, we've been down that road before,' but it's different now. Things are different, in his life and in the organization's life as well."
---
---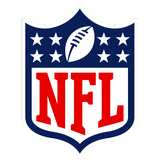 Get more from National Football League
Follow your favorites to get information about games, news and more
---