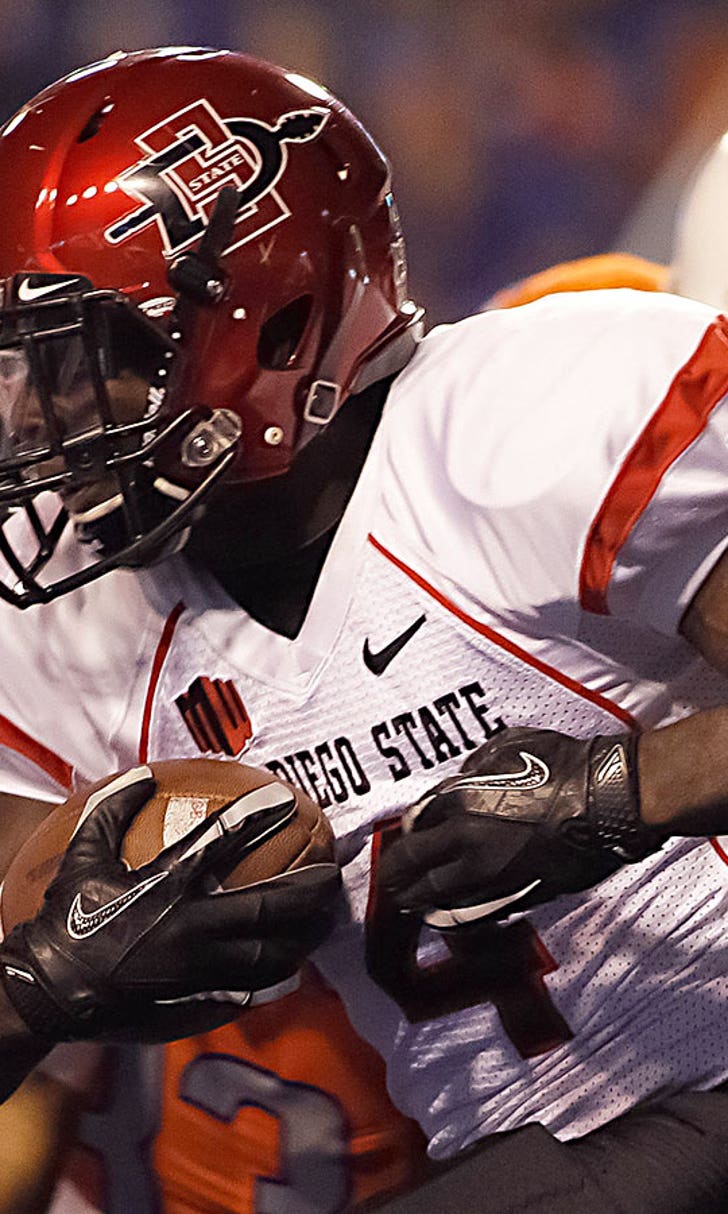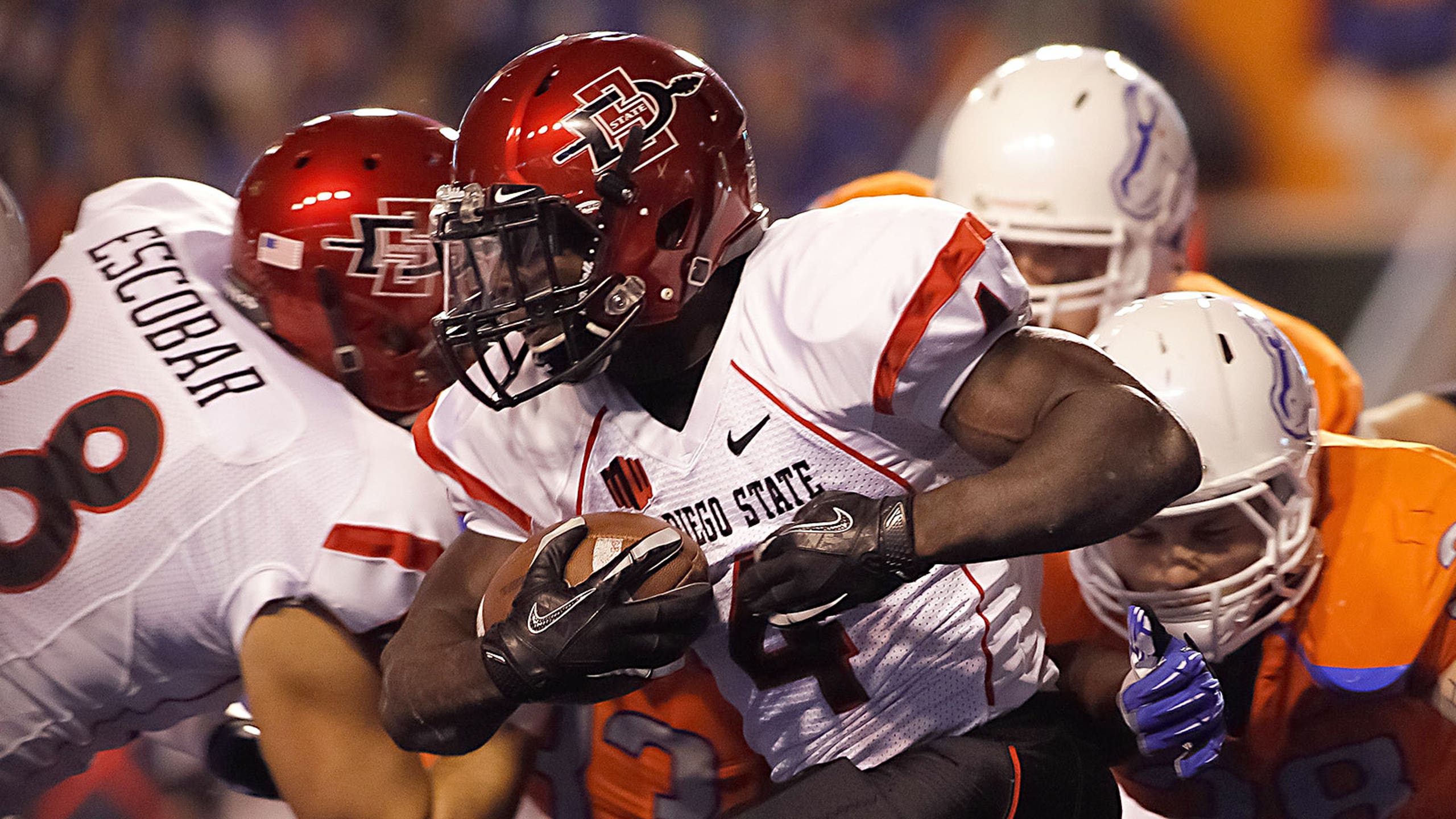 Exclusive: Marketing advisor parts ways with Adam Muema, recommends professional help
BY Ross Jones • March 15, 2014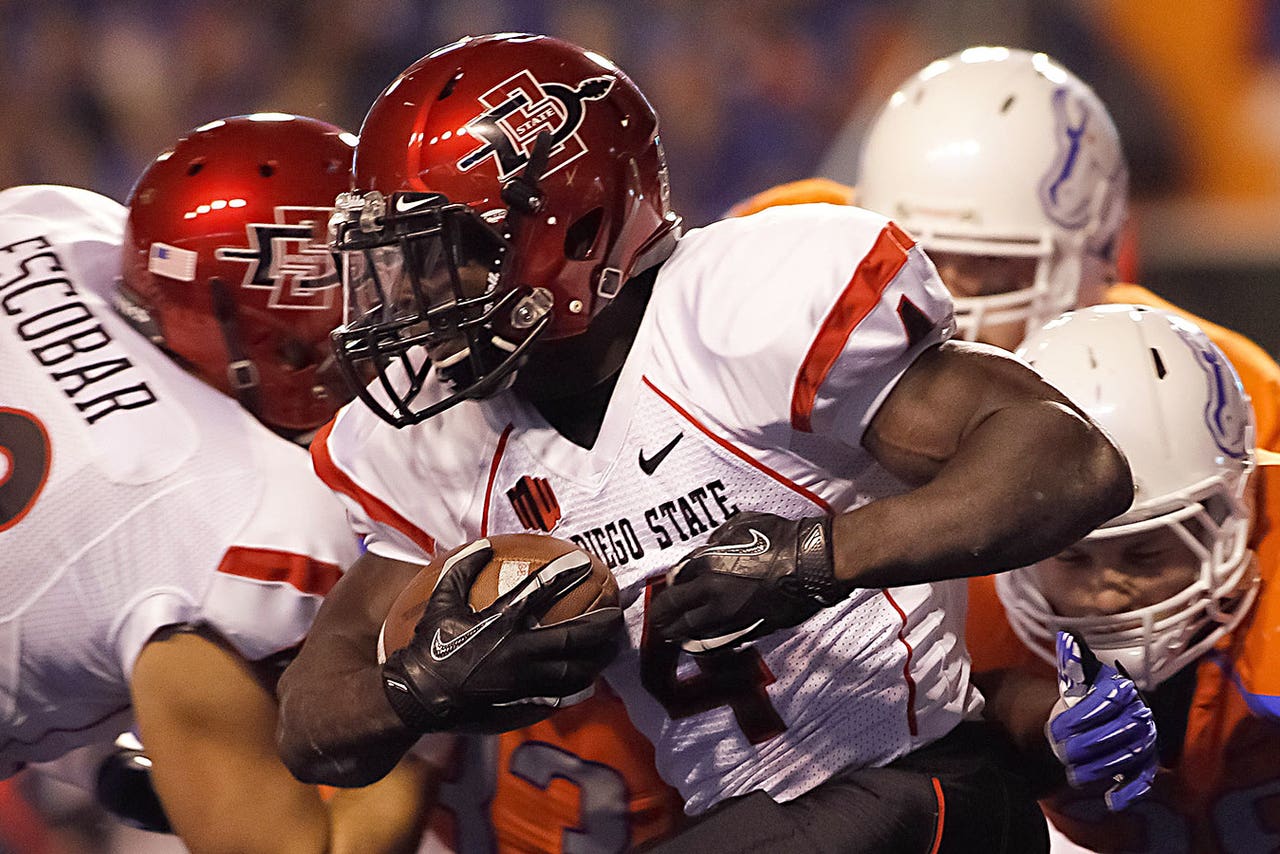 Ever since former San Diego State running back Adam Muema abruptly left the NFL Scouting Combine because he says God told him to, his marketing advisor has stood by his side. Now that Muema posted on Twitter that he's done with football, agent Rob London has decided to part ways with his client.
London released an exclusive statement to FOXSports.com on Saturday morning:
"It is with deep regret that I have decided I can no longer serve as a marketing advisor for NFL prospect and former San Diego State running back Adam Muema. When Adam initially hired me as one of his advisors I had great hope that he would indeed put forth the necessary work and dedication from a comprehensive point of view that it takes to become a successful NFL prospect.
The pre-draft process calls for every individual player to sharpen both their minds as well as their bodies during this arduous period. While Adam had indeed succeeded in building his physique, I cannot with confidence say the same regarding his mental preparation for this endeavor.
At this juncture however, my goal is to make sure that Adam has the proper professional and personal support system to deal with any and all situations away from football. To that end, I have recommended several professionals to Adam and his family in hopes that he will take advantage of their expertise.
It is worth noting that I believe that Adam Muema is a great young man with a great potential, on and off of the gridiron. My sincerest hope is that we all will one day see him fulfill his dream of becoming a professional football player. I wish him the utmost success in all of his future endeavors."
After the Combine, Muema went AWOL, with some of those closest to him unsure of his whereabouts, before ultimately resurfacing at a Florida airport.
He then took to social media to profess his belief in "Lord Ray-El," a Twitter personality that claims to be the second coming of Christ.
Muema posted on his Twitter account this week that he's done playing football after alluding that the world would end before next NFL season.
Here's a sampling of some of his messages:
Why can't a team use me? they can use a person with DUI's, Domestic violence,Jail records,illiterate,Drug attics, Murder cases (O.j.) #Sigh

— Adam Muema (@So_Lucrative) March 15, 2014
---
---