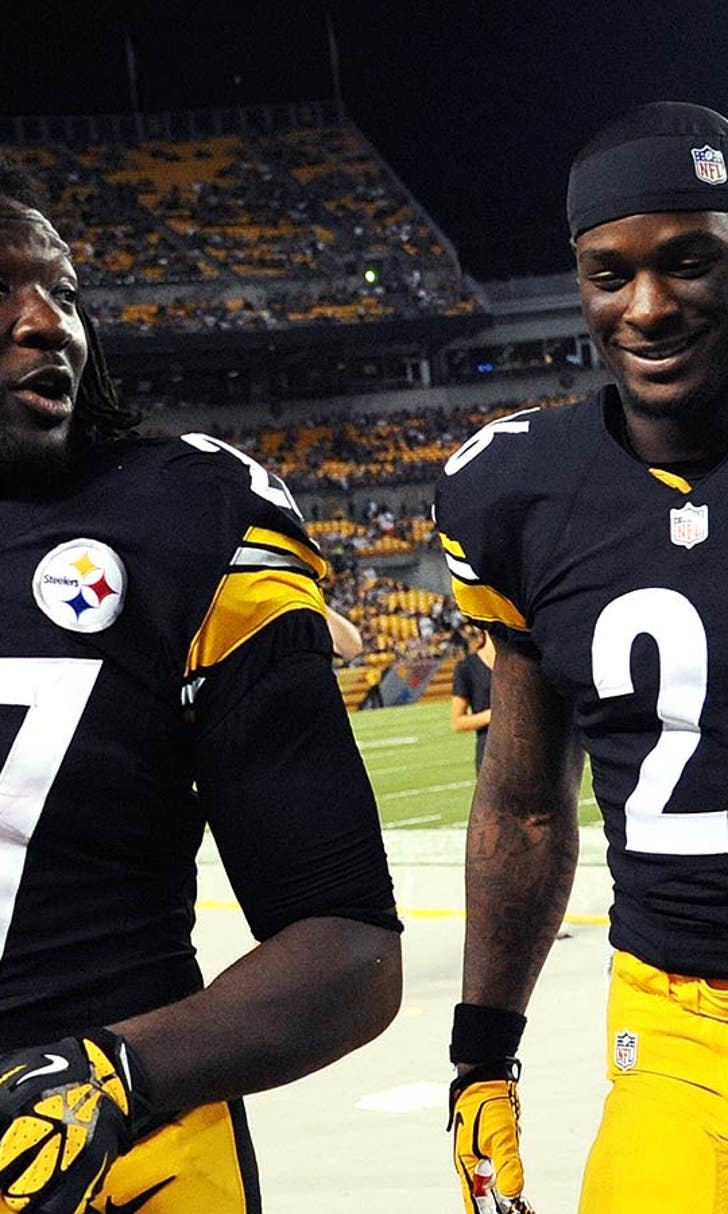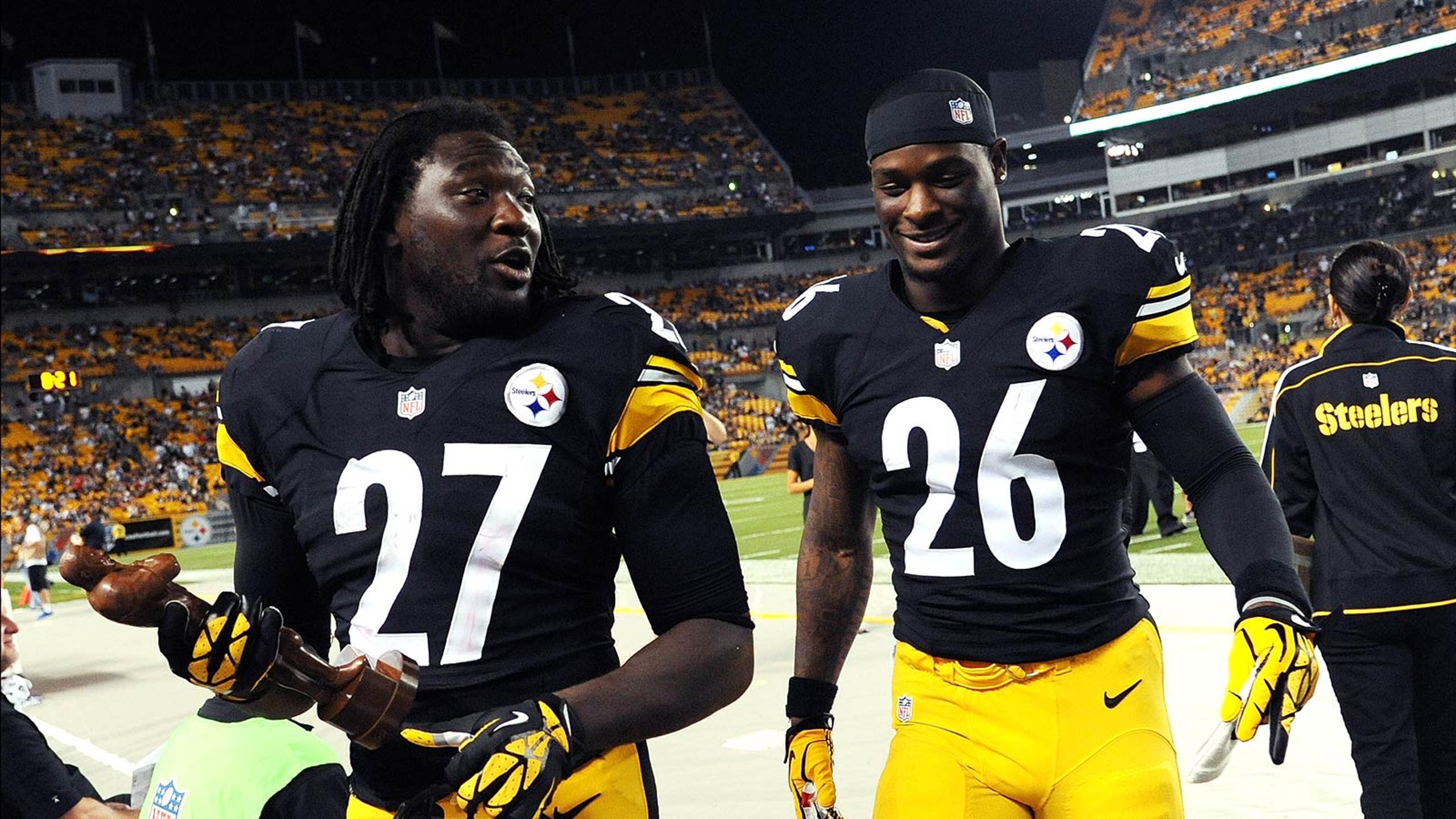 Ex-Steeler Blount agrees to deal to dismiss marijuana charge
BY foxsports • December 10, 2014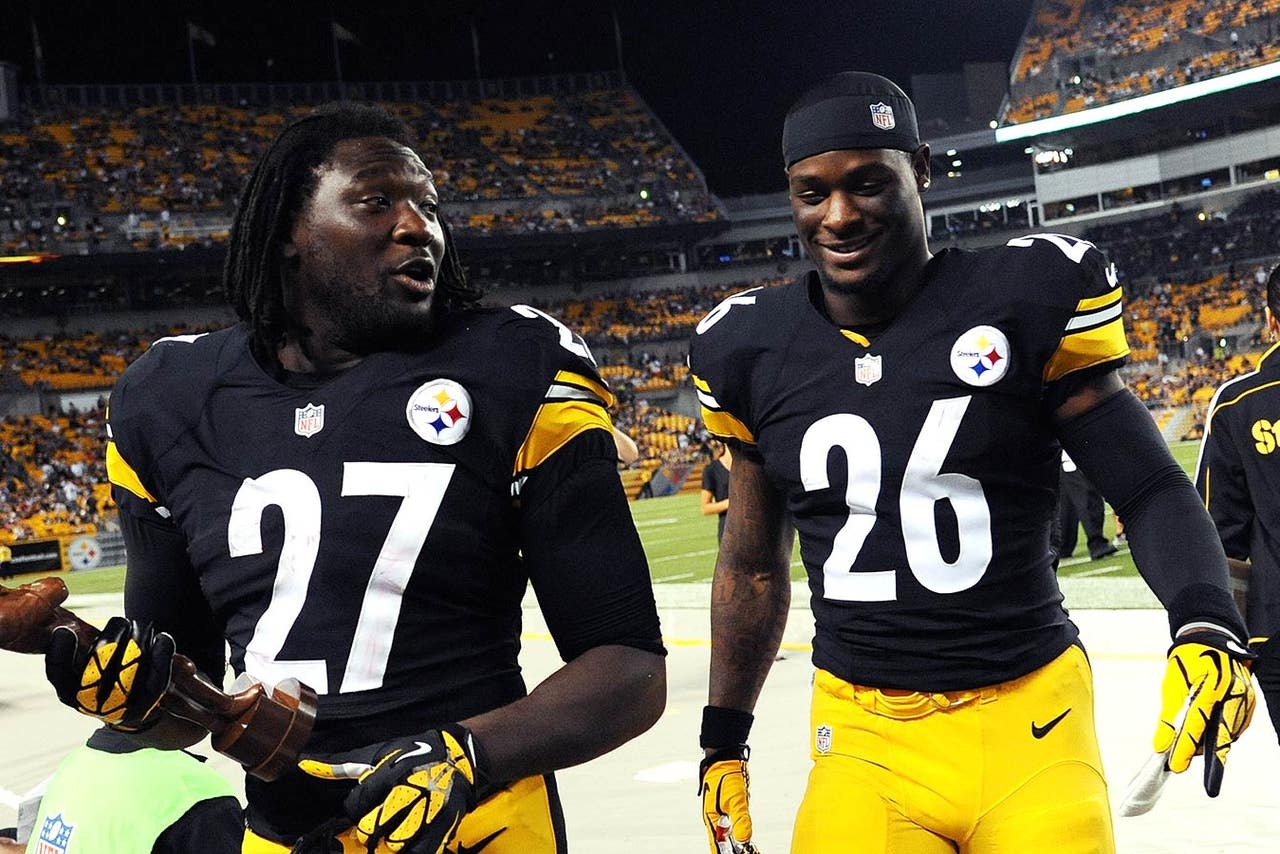 PITTSBURGH -- New England Patriots running back LeGarrette Blount would have a marijuana possession charge dismissed if he completes 50 hours of community service by a February court date, a western Pennsylvania judge ruled Wednesday.
Blount, 28, was playing for Pittsburgh when he and Steelers running back Le'Veon Bell were arrested Aug. 20 after police said they found marijuana in Bell's car during a traffic stop in Ross Township, a Pittsburgh suburb.
West View District Judge Richard Opiela on Wednesday ordered Blount to spend 50 hours volunteering at a charity for youth, hopefully in the inner city, after Allegheny County prosecutors suggested 30 hours.
"We're going to turn this negative into something positive," Opiela said.
Blount didn't speak before or after his court appearance, but defense attorney Casey White said Blount "regrets putting himself in that situation, he regrets having the Steelers deal with that type of situation, as well."
"He's happy that this is his first step in righting a wrong and he's looking forward to helping the youth in the communities he serves," White said. "He made a mistake, this was his first mistake. He's never been in trouble. He's never been arrested. This is his first brush with the law."
District attorney's spokesman Mike Manko said plea agreements like Blount's "are common in cases involving small amounts of marijuana." Ross Township police seized 20 grams of marijuana, about three-fourths of an ounce, from Bell's car after the traffic stop.
The judge didn't specify where Blount must complete the community service, and White planned to work with Allegheny County court officials so Blount can do the work either in Boston or Pittsburgh, or perhaps in Maricopa County, Arizona, where Blount trains in the offseason. If the Patriots play deep into the postseason, White said it's most likely Blount will do the community service in Boston.
The Steelers cut Blount after he left the field early during a loss at Tennessee in Week 11.
White said Blount could still face NFL discipline for his arrest, but said that won't be determined until after the Pennsylvania case is resolved. He's due back in court Feb. 4.
Bell, 22, earlier this month agreed to enter a first-offender's program that could enable him to get his record expunged if he completes 15 months' probation. An Allegheny County judge must still approve Bell's entry into the program at a court appearance Feb. 6.
Bell was also charged with marijuana possession, but his case was more serious than Blount's because he was driving the vehicle and also charged with driving under the influence. Bell's attorney Robert Del Greco Jr. has said he expects Bell will serve a two-game NFL suspension after his case is resolved, meaning the suspension won't occur until at least next season.
Bell on Wednesday was named the AFC Offensive Player of the Week for his 235-yard performance in Pittsburgh's 42-21 win over the Cincinnati Bengals on Sunday. Bell ran for 185 yards and two touchdowns, and caught six passes for 50 yards and another touchdown. He's the NFL's second-leading rusher with 1,231 yards on 242 carries and also has 71 receptions for 693 yards.
---
---