National Football League
National Football League
Elway determined to succeed with Tebow
Published
Dec. 10, 2011 12:00 a.m. ET

John Elway doesn't hate Tim Tebow.
If he did, Elway wouldn't have personally apologized for recent comments that made it seem the Denver Broncos' commitment to Tebow was lacking. And while still hesitant to unequivocally proclaim Tebow as the franchise's "quarterback of the future," Elway wouldn't be planning to work hands-on with Tebow this offseason if he didn't think that potential was there.
"Do I know where that ceiling is? I hope that ceiling is a mile high," Elway told FOXSports.com on Thursday from inside his executive vice president's office at team headquarters. "It's just hard to predict. I don't have that answer right now. But there's nobody more supportive or wants him to be that guy than me."
Elway is painfully aware it hasn't come across that way publically as his club prepares for its home game Sunday against Chicago on FOX. During a Nov. 21 radio interview on Denver's KDSP-FM, Elway was asked whether he was "any closer to having your quarterback on this team than you were four or five weeks ago" when Tebow first became starter.
Elway's answer: "No."
Elway proceeded to expound upon some of Tebow's positives, as well as things he must do better like convert more third downs, but those statements received far less media traction. Instead, the refusal of the most-storied player in Broncos history to crown Tebow worthy of following in his quarterbacking footsteps — especially after Tebow had led Denver to its fourth victory in five games in dramatic fashion against the New York Jets — created controversy. It also provided further backing to the belief Elway has disliked Tebow since taking command of Denver's football operations in January.
Admitting that perception is bothersome, Elway said he "could have done a better job answering the question."
"It was a little bit too blunt," Elway said. "That's what (the radio station) played rather than what I said after that and the fact he's getting better. They're asking about the future. I should have said, 'We're not talking about the future. We're talking about right now. Tim Tebow is definitely our guy.' "
Elway, who is reticently fulfilling a contract for weekly radio appearances that he signed well before joining Denver's front office, didn't need long to realize he made a huge mistake. The vast legion of Tebow supporters spewed venom through social media and hate mail. Angry letters were still arriving at Broncos HQ this past week questioning why Elway wasn't drinking the orange-and-blue Kool-Aid.
Elway realized the full extent of the outrage when one of his daughters returned home for Thanksgiving.
"She said, 'Dad, can you believe what they're saying about you on Twitter?' " Elway recalled. "I said, 'Ugh. No, I haven't read that.' "
Elway — who was sometimes caught in media controversies during his 17-year Hall of Fame career — became concerned enough that he spoke privately with Tebow to clear the air.
"I said, 'I know you don't read those things, but I know you're just like me in that your family and friends think it's their obligation to tell you something that was said about you. I just wanted to make sure that as long as you and I are always on the same page I'll do the best I can,' " Elway said. "I told him I probably answered with too sharp an answer which could be spun a different way. I told him I'm sorry it came out that way, but it's not the case."
Tebow told FOXSports.com he didn't take Elway's comment the wrong way but appreciated his gesture.
"Just for us to talk and have an open communication and good relationship definitely means a lot," Tebow said.
The two will become even closer in the offseason. Elway said he plans to "spend a lot of time" with Tebow and Broncos quarterbacks coach Adam Gase. Elway already offers suggestions to Gase but doesn't want to meddle too much with the coaching staff's efforts in developing Tebow.
"In my situation, I don't talk a lot to Tim, but I try to help his coach out a lot," Elway said. "I don't want to step on toes, and everybody has a responsibility, especially during the season where there's game-plan stuff going on. I get (Gase's) evaluation. I talk to him about what I saw and what you could work on."
Because of the NFL lockout, Tebow couldn't be tutored by Elway or any of the Broncos coaches for 4-1/2 months during the offseason. Tebow briefly worked with a quarterbacks coach (current Arizona State offensive coordinator Noel Mazzone), but most of his football drills consisted of throwing to Denver's wide receivers at unsupervised practices in Florida.
If Tebow was falling into bad throwing habits, nobody was there to correct him. Under the guidance of Elway, Gase and offensive coordinator Mike McCoy, that won't happen again.
Tebow described the prospect of working with Elway as "exciting."
"When you don't have a coach helping you, it's tough sometimes," Tebow said "Every quarterback coach you're working with always has great things to add. But when you're dealing with a Hall of Famer and someone who has played the game at such a high level, he's going to give you unique points of view.
"Situational football to fundamentals to whatever it is — that's something he's gone through at a crazy-high level. He can share information that not a lot of other people have."
Elway said Tebow has done an outstanding job minimizing turnovers, particularly for a second-year passer. Tebow has only one interception and two lost fumbles this season in 10 games, including seven starts.
"Game manager" is usually a disparaging title for a quarterback. But in Tebow's case, it's a compliment. Elway likes how Tebow isn't taking unnecessary chances or pressing when the offense is struggling.
And what's not to love about Tebow's crunch-time heroics? A 35-32 victory over Minnesota last Sunday marked the fifth time in his 10 career NFL starts that Tebow has led a fourth-quarter or overtime comeback win, tying a league record. Denver (7-5) wouldn't control its own destiny in the AFC West title race otherwise.
The Broncos are feeding off of Tebow's magic and positive nature. In turn, Elway believes Denver's recent success is making Tebow even more self-assured during practice, an area where his performance has lacked since entering the NFL in 2010. For example, Elway said Tebow sounded far more poised in his pre-snap cadence during Wednesday's session than at any point since replacing Kyle Orton as Denver's starter. Tebow didn't dispute Elway's assessment.
"When he first started taking (first-team snaps), it was kind of quiet," Elway said. "I said, 'You've got to be more assertive.' That shows me growth in confidence that he has."
Tebow, though, must further grow as a passer. The Broncos can only camouflage his deficiencies — accuracy problems and a 50-percent completion rate — for so long with read-option plays and offbeat formations. That's the main reason for Elway's reluctance to fully endorse Tebow for years to come.
Elway said the biggest key to improvement isn't overhauling Tebow's throwing motion — which is knocked for being too elongated — but improving his footwork on drop-backs and setting before some throws.
"I don't believe you change a throwing motion. I do believe you can really help your accuracy by your feet," Elway said. "That's where, to me, Tim has so much upside. He's improving. It's just a matter of getting it burned into his reactions and mind."
Tebow believes he's making progress in that regard, including the need to "always have my feet underneath me being ready to throw. We work on it every day for a long time."
"I know it's just footwork, but there's a lot that goes into it," he said.
The final four regular-season games will go a long way toward determining how Denver addresses the quarterback position during the offseason. Orton was granted his release last month, and current backup Brady Quinn is set to become an unrestricted free agent. Depending on how Tebow fares, the Broncos will decide how great an investment they want to make in adding another quarterback either through free agency or the draft.
Elway made it clear which option he prefers.
"I always thought he was a great football player," said Elway, referring to Tebow's college achievements at the University of Florida. "Our job is to make him a great quarterback."
---
---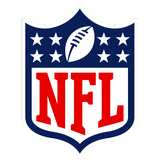 Get more from National Football League
Follow your favorites to get information about games, news and more
---