National Football League
National Football League
Dumbest call in Super Bowl history could be beginning of the end for Seattle Seahawks
Published
Feb. 2, 2015 5:09 p.m. ET

The voice of Comic Book Guy from The Simpsons keeps echoing in my head.
Everyone that watched Super Bowl XLIX slapped their head and screamed, 'Doh!' -- or worse if you're in Seattle --€" would have to agree.
Football buzz on the Monday after New England's 28-24 victory over Seattle isn't about Patriots quarterback Tom Brady winning a fourth Super Bowl MVP award or anything else that happened outside of the game's final 26 seconds. Everyone is still too stunned about what will now be known in Super Bowl lore as "Second-and-Dumb."
The world's armchair quarterbacks have never been more correct. Seahawks offensive coordinator Darrell Bevell is responsible for the stupidest play-call in Super Bowl history.
The KISS principal (Keep it Simple, Stupid) was kissed-off. The Seahawks opted to pass the football on second-and-goal from inside the Patriots 1-yard line rather than hand the football to the monster known as Marshawn Lynch, who had already gouged New England for rushing 104 yards. Even if the Patriots managed to keep Lynch from scoring, Seattle had a timeout left to craft two more plays in the roughly 20 seconds that would be remaining.
Instead, the Seahawks tamed their own Beast.
Wilson tried connecting with Ricardo Lockette on a quick slant out of a spread formation. Patriots rookie cornerback Malcolm Butler recognized the play, jumped the route and intercepted the pass to give New England a victory it shouldn't have had.
Seattle's Russell Wilson is the one who was picked off, but he is receiving minimal blame. All of it is being heaped upon Bevell and head coach Pete Carroll, who should never have put their third-year quarterback in this position to begin with.
Carroll tried justifying Bevell's decision after the game by taking responsibility for the call (he didn't make it but didn't overturn it, either). Carroll said Seattle didn't want to match up its spread formation against New England's goal-line defense full of run-stuffers.
This type of approach would make far more sense at a less-critical time of the game. It doesn't under these circumstances. The Seahawks shouldn't have flooded the field with receivers. They should have trusted that Lynch -- who has gained more yards and scored more touchdowns than any other NFL running back over the past three seasons -- could get into the end zone even against a bulky Patriots front. If he didn't, that would be OK because of Seattle's ability to stop the clock and regroup.
But in the big picture, it doesn't matter what you or I think. It matters what the 53 players inside Seattle's locker room believe.
On this front, the Seahawks are losing again.
Some players and coaches tried to present a unified front to defend Bevell's decision following the loss. The cracks, though, quickly became visible.
Bevell made Lockette the scapegoat during his postgame interview when he said "we could have done a better job staying strong on the ball."
Pointing the finger elsewhere is the last thing someone who actually called the play should have done in this situation (which might help explain why former Seahawks assistants Gus Bradey and Dan Quinn have gotten NFL head coaching jobs and Bevell still hasn't despite Seattle's success during his time there).
Lockette and other offensive players will remember that Bevell threw him under the bus. Lynch, who carries more respect among his teammates than any other Seahawks veteran, can never forget that he wasn't called upon for the game's most important play. Lynch may stay silent about his disappointment to the mainstream media but that certainly won't be the case among those he trusts.
Wide receiver Doug Baldwin admitted Seattle's offensive players "all were surprised" when Lynch wasn't handed the ball.
"We still had a timeout and felt we should take a shot," Baldwin said. "I don't know, man. I'm just trying to make up an explanation."
To Seahawks linebacker Bruce Irvin, there isn't any excuse that would suffice.
"I don't understand how you don't give it to the best back in the league," Irving said. "We were on the half-yard line and we throw a slant. I don't know what the offense had going on."
This is the mess that Seattle must get cleaned up in the offseason.
Carroll must get Seattle's locker room to trust his judgment and those of his assistants again. Bevell needs to apologize and recapture the faith of his unit. Defensive players must resist from sniping at the offense for screwing up their chance to win a second straight Lombardi Trophy.
Even should these fences get mended, Seattle's chances to build an NFL legacy like the Patriots have taken a sizeable hit. The Seahawks will be forced to relive their last-minute failing over and over until winning another Super Bowl. The burden is so great that overcoming it may not even be possible for this mix of players and coaches despite the talent Seattle has assembled.
And why are we even talking about this?
Worst. Call. Ever.
---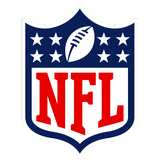 Get more from National Football League
Follow your favorites to get information about games, news and more
---