National Football League
National Football League
Dolphins receiver Marshall stabbed
Published
Apr. 23, 2011 1:00 a.m. ET

Miami Dolphins wide receiver Brandon Marshall was released from a hospital on Saturday after allegedly being stabbed with a knife by his wife.
Michi Nogami-Marshall told a Broward County (Fla.) sheriff who arrested her early Saturday morning that she acted in self-defense, according to the arrest report.
She was charged with aggravated battery with a deadly weapon and domestic violence. She later was released from the main jail in Broward County on $7,500 bond.
Marshall, 27, was "not in imminent danger," a source told FOXSports.com's Jay Glazer before the player eventually was released from the intensive care unit.
"We appreciate everyone's thoughts and concerns regarding Brandon Marshall," publicist Denise White said in a statement. "He has been released from the hospital and is expected to make a full recovery."
Quoting a Dolphins source, Glazer reported that Marshall initially told police he was hit with a vase, but a hospital doctor later diagnosed the player as having been stabbed. ESPN reported that Marshall had undergone stomach surgery and is expected to recover in two to three weeks.
"This is a very difficult time for Brandon and family," Marshall's agent, Kennard McGuire wrote in a text to FOXSports.com. "Thankfully, he will make a full recovery. We simply ask that his privacy is respected."
Jacksonville wide receiver Mike Sims-Walker, a close friend and college teammate of Marshall at the University of Central Florida, tweeted Saturday morning that Marshall "will be ok and is in good spirits."
The Dolphins on Saturday morning released a statement about the situation:
"We are aware of the report, and our thoughts are with Brandon at this time. We will look into the matter. But because we are not allowed to have any contact with any of our players (because of the NFL lockout), we will refrain from making any further comment."
The story was first confirmed by ESPN. Rumors of the stabbing began to surface Friday night on Internet blogs.
This isn't the first record of domestic trouble between Marshall and his wife. Before they were married, both were arrested on charges of disorderly conduct in March 2009 after the two began "kicking and punching each other on the sidewalk" after an argument, according to an Atlanta police report. The charges were dropped shortly thereafter.
Marshall had 86 receptions for 1,014 yards and three touchdowns last season, his first with the Dolphins. He spent his first four NFL seasons with the Denver Broncos and has produced career numbers of 413 catches for 5,033 yards and 28 scores.
But while considered one of the NFL's top wideouts, Marshall's NFL career has been marred by off-field incidents. He was arrested on multiple occasions and involved in other domestic-related incidents between 2006 and 2009. While most charges were later dismissed, dropped or reduced, Marshall served a one-game suspension in 2008. The length of the suspension was shortened from three games by NFL commissioner Roger Goodell.
If he were found culpable in the incident, Marshall could be susceptible to suspension under the NFL's personal-conduct policy. As first reported by FOXSports.com, the NFL has said it plans to enforce policy violations committed this offseason once the NFL player lockout is lifted.
Marshall, 27, also was suspended during Denver's 2009 training camp for insubordinate behavior during a practice. Then-Broncos coach Josh McDaniels later benched Marshall for the 2009 season finale for undisclosed reasons.
Marshall's inability to coexist with McDaniels led to his trade to Miami last offseason for second-round picks in the 2010 and 2011 draft. The Dolphins signed Marshall to a five-year, $47.3 million contract that included a $5.5 million signing bonus. But according to rotoworld.com, a $6 million salary guarantee for the 2012 season would be voided if he were suspended by the NFL during the first three years of the contract.
This isn't the first time Marshall suffered a serious injury during the offseason. Marshall badly lacerated his arm during the 2008 offseason when he smashed it through a television at his house. Marshall initially said he slipped on a food wrapper but then admitted he also was involved in "horseplay" after news surfaced on NFL Network of an alleged wrestling match involving family members.
Despite this latest incident, Marshall seems likely to remain with the Dolphins. FOXSports.com's Adam Caplan reports that Miami already has guaranteed $3 million of the $6.5 million that Marshall is set to earn in 2011. The remaining $3.5 million would have been guaranteed on April 2, but that date was rendered invalid because of the NFL lockout.
---
---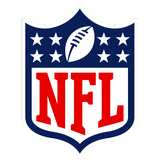 Get more from National Football League
Follow your favorites to get information about games, news and more
---