National Football League
National Football League
Dolphins coach Joe Philbin earns high praise during tumultuous season
Published
Dec. 11, 2013 12:00 a.m. ET

Miami Dolphins coach Joe Philbin maps out his team's hourly schedule months in advance, begins most interview sessions by praising that day's practice, and reads postgame locker-room speeches from index cards.
He prefers the predictable, and working from a script. But when this season strayed from the planned outline, and a bullying scandal accelerated the team's tailspin, Philbin responded with steady leadership that has won praise from his players and assistants - and kept Miami in the playoff race.
''Joe Philbin has done a phenomenal job to get us to this point,'' offensive coordinator Mike Sherman said.
Given the Dolphins' disarray six weeks ago, it's remarkable they're 7-6 and in contention for the AFC's final wild-card berth heading into their game Sunday against New England.
Tackle Jonathan Martin left the team Oct. 28 and alleged he was harassed daily by teammates, including guard Richie Incognito, who was suspended. The resulting furor threatened to divide the locker room during a stretch when the Dolphins were playing poorly.
Sherman, a former head coach at Green Bay and Texas A&M, empathized with the challenge Philbin faced.
''I never had to endure what he's had to endure with the distractions that we had,'' Sherman said. ''You have no idea what a task that is to keep a team together and not splinter amid the adversity. I have to give Joe Philbin tremendous credit for the focus that he demanded from all of us to stay on task. We wouldn't be in this position if he wasn't able to pull us all together, coaches and players alike.''
Patriots coach Bill Belichick, who knows a thing or two about off-the-field distractions, credited Philbin for steady improvement by the Dolphins despite the scandal.
''I think the media blew a lot of that out of proportion - all the hype and everything,'' Belichick said. ''But that didn't derail them in any way. They've been on track. If you watch them play on film, you wouldn't have any sense that whatever else has been in the media has affected the team. They've just gone out there and played very, very competitively every week.''
The season could yet unravel, sending the Dolphins to a losing record for a fifth consecutive year. The findings of NFL investigator Ted Wells might implicate coaches and staff.
But Miami also could make the playoffs for the first time since 2008, which would be an improbable achievement given the state of the franchise only a month ago.
The Dolphins appeared doomed after an embarrassing prime-time loss against previously winless Tampa Bay dropped them to 4-5. Amid the swirl of scandal and scrutiny of their workplace, players found comfort in Philbin's stoic demeanor.
''He has been a good leader - even-keel the whole way,'' tackle Bryant McKinnie said. ''You don't want to see somebody distressed. If they always look the same all the time, you never know if they're up or down. Sometimes that's a good thing.''
When the season seemed to be slipping away, Philbin stuck to his script. It's a long season, he repeatedly told his players. Take one game at a time and worry only about what you can control.
Coaching cliches, yes. But the team embraced Philbin's message.
''He has done a wonderful job,'' tackle Tyson Clabo said. ''He just goes about his business every day and prepares to win a game. There's not a lot of change, not a lot of peaks and valleys with him. It's just steady every day. We all have a job to do regardless of what's going on off the field, and that was his focus for us. And we obviously agreed.''
As the bullying case mushroomed, it generated almost daily revelations, some of which raised questions about Philbin's future. Team owner Stephen Ross has remained publicly supportive of Philbin, and his job security is helped by the team's recent surge.
Receiver Mike Wallace said Philbin seems more at ease lately, and even acts as though he's having fun.
''He's cracking a lot more jokes. Every day. He's funny to me, some of them. They're hit or miss,'' Wallace said. ''He's looking a little bit younger. Any time you go through the stuff we went through and come out clean so far, you'll be more relaxed.''
The Dolphins have actually played better since losing the two starting offensive linemen. They've won four of six games since Martin's departure, with the two defeats by a total of seven points, and they've been buoyed by road victories the past two weeks against the Jets and Steelers.
Philbin declined to discuss his role in the turnaround, other than to say the recent victories reflect the professionalism of players who have remained unified in difficult circumstances.
''It's a team sticking together,'' he said.
That part, at least, has gone according to Philbin's plan.
---
AP NFL website: www.pro32.ap.org and http://twitter.com/AP-NFL
---
Follow Steven Wine on Twitter: http://twitter.com/Steve-Wine
---
---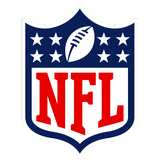 Get more from National Football League
Follow your favorites to get information about games, news and more
---