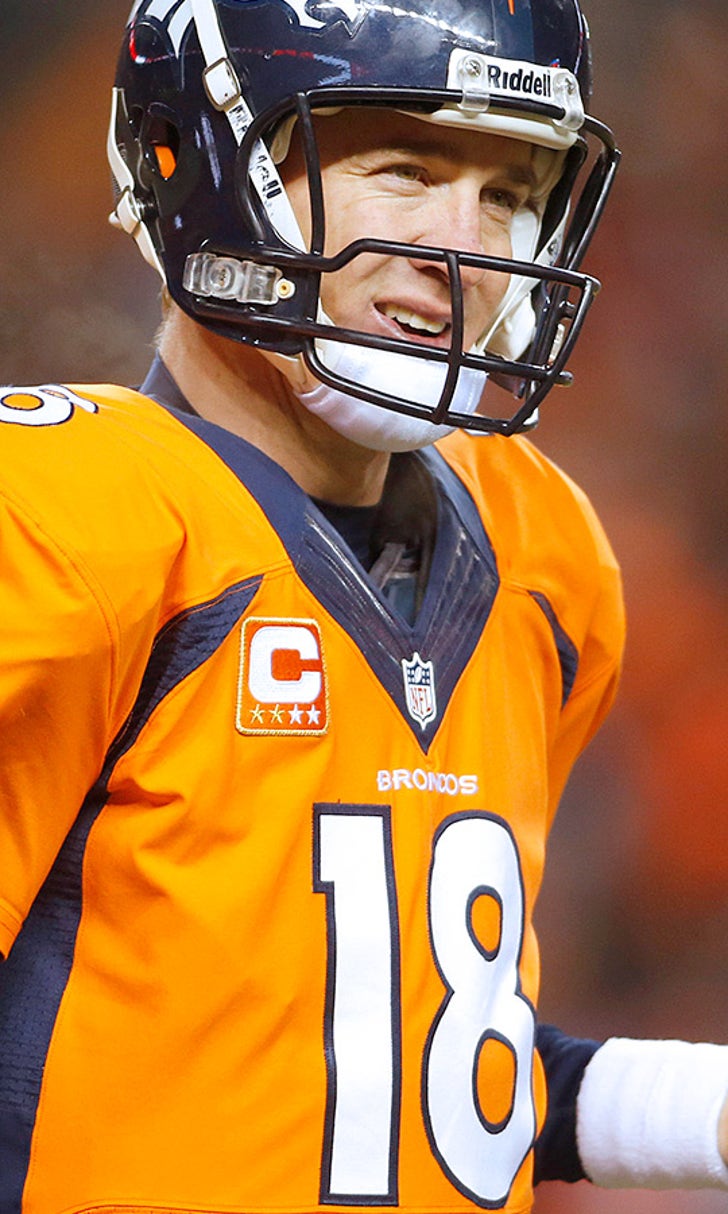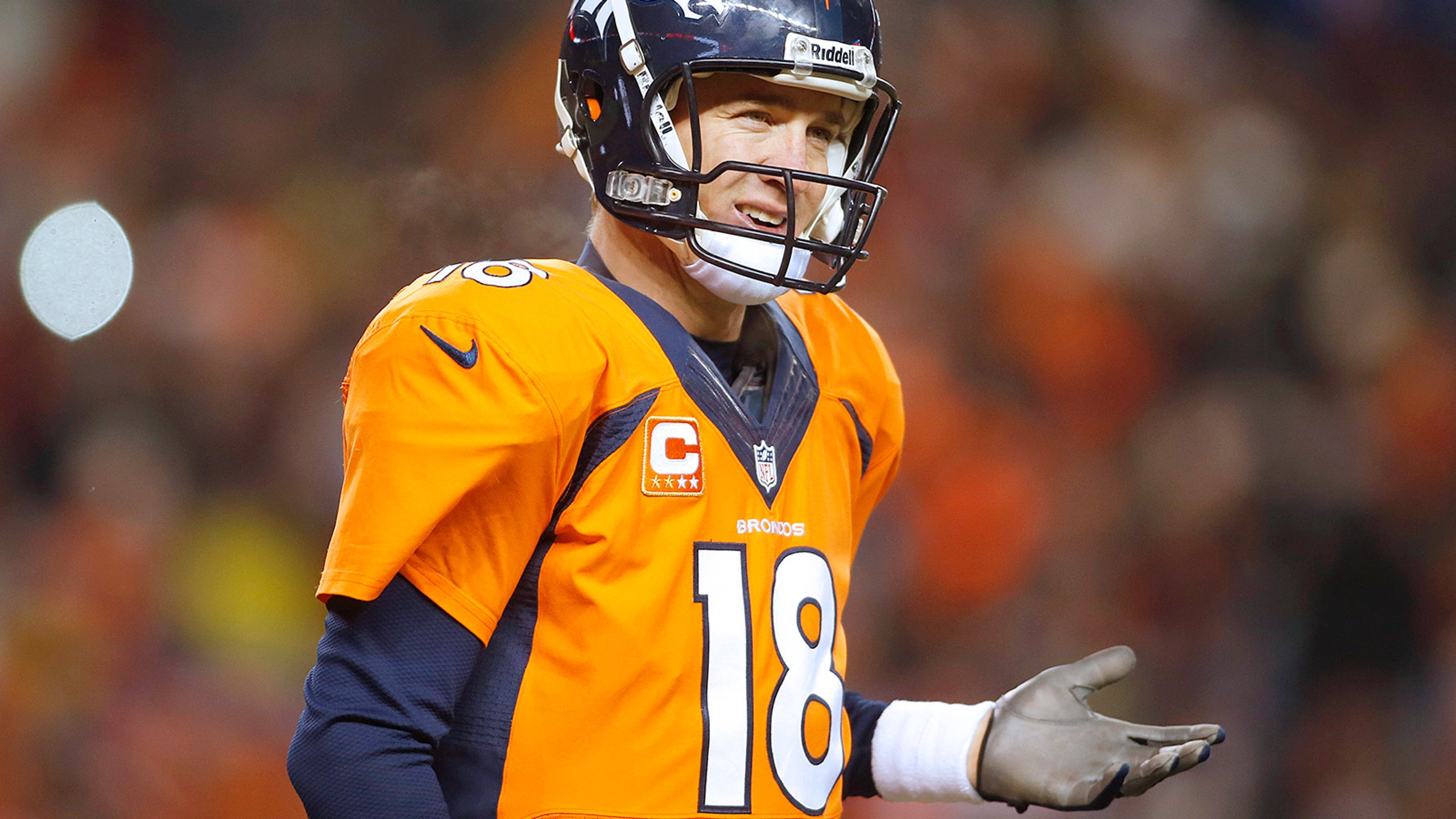 Did Peyton just shove Broncos' season where the sun don't shine?
BY Ross Jones • December 13, 2013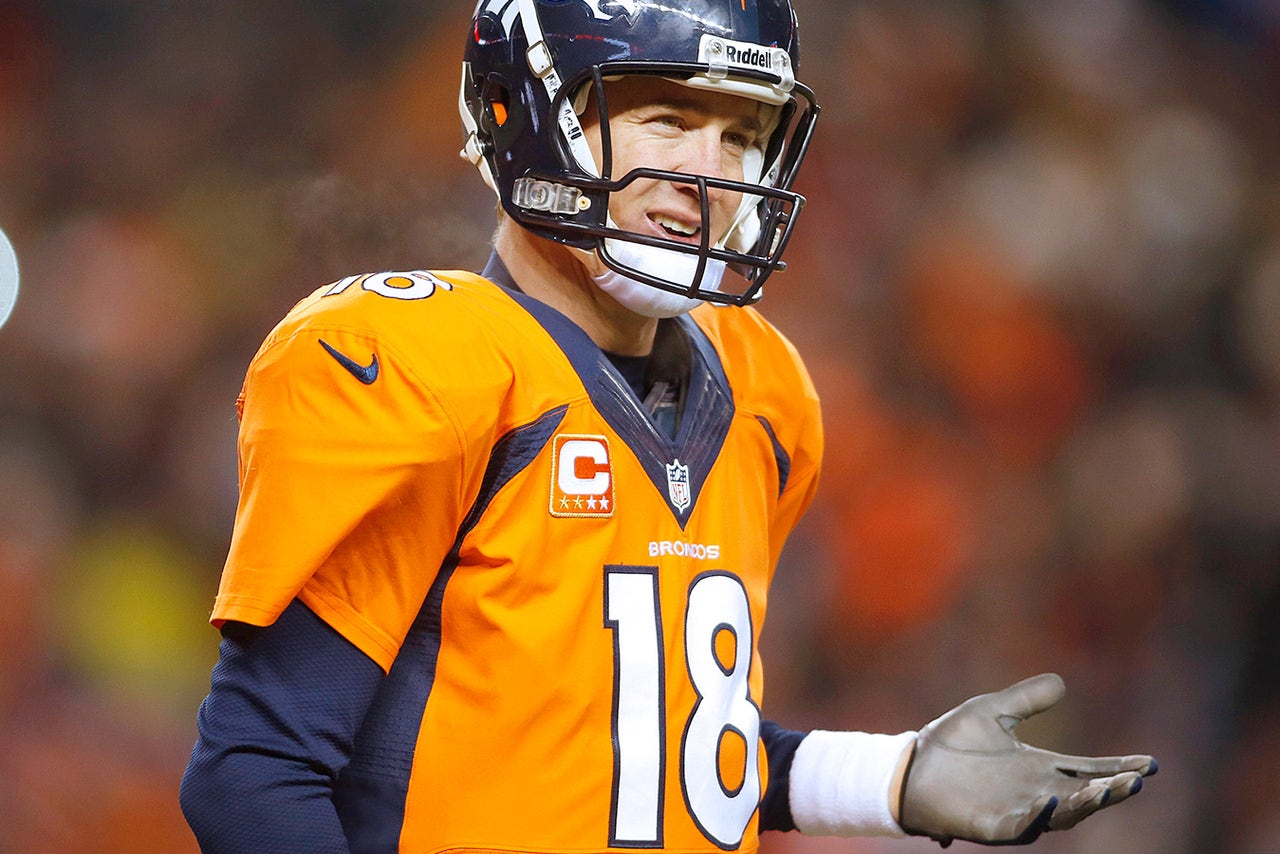 Four days after letting his cold-weather critics have it, Peyton Manning let his teammates have it and gave the doubters some new ammo — while putting Tom Brady & the Pats in the AFC driver's seat.
Without Wes Welker because of a concussion, the Broncos offense didn't resemble the chunk-yards unit it has been known for in Thursday night's 27-20 loss against the Chargers. Manning was all too confident after throwing nine TDs in back-to-back wins in frigid temperatures, but safe to say he won't be telling anybody to "shove it where the sun don't shine" after this one. 
Like most division games, the result was determined by third-down efficiency and the turnover battle. Denver (11-3) lost both and in turn lost out on controlling its own destiny for the AFC's No. 1 seed and home-field advantage through the playoffs.
It didn't seem like it was going to be that type of night for the Broncos at the start, though.
Manning led a seven-play, 67-yard drive in the first series of the game, capping it with a 15-yard touchdown strike to Andre Caldwell. San Diego responded with an 11-play, 60-yard drive, but had to settle for a 38-yard field goal by Nick Novak.
But Chargers head coach Mike McCoy, who was the Broncos offensive coordinator from 2009-13, knew the formula to beating Manning: Keep him off the field.
Running back Ryan Mathews' 29-carry, 127-yard performance allowed the Chargers (7-7) to control the time of possession, chewing up nearly twice the amount of clock.
That allowed the Broncos only nine offensive drives, and a third of those ended in three-and-outs. The Broncos abandoned their running game, which had been averaging 167.5 yards per game the last four weeks. Instead offensive coordinator Adam Gase dialed up a total of 11 running plays for 18 yards.
"We didn't play well, didn't stay on the field, didn't have the ball much and, when we did, we didn't do much with it," Manning told reporters.
Meanwhile, Chargers QB Philip Rivers hooked up with Keenan Allen twice for scores and was able to exploit a confused defense.
"We didn't mention one word about time of possession this week," Rivers told reporters. "We said, `We've got to score.' Time of possession is only important if you're scoring."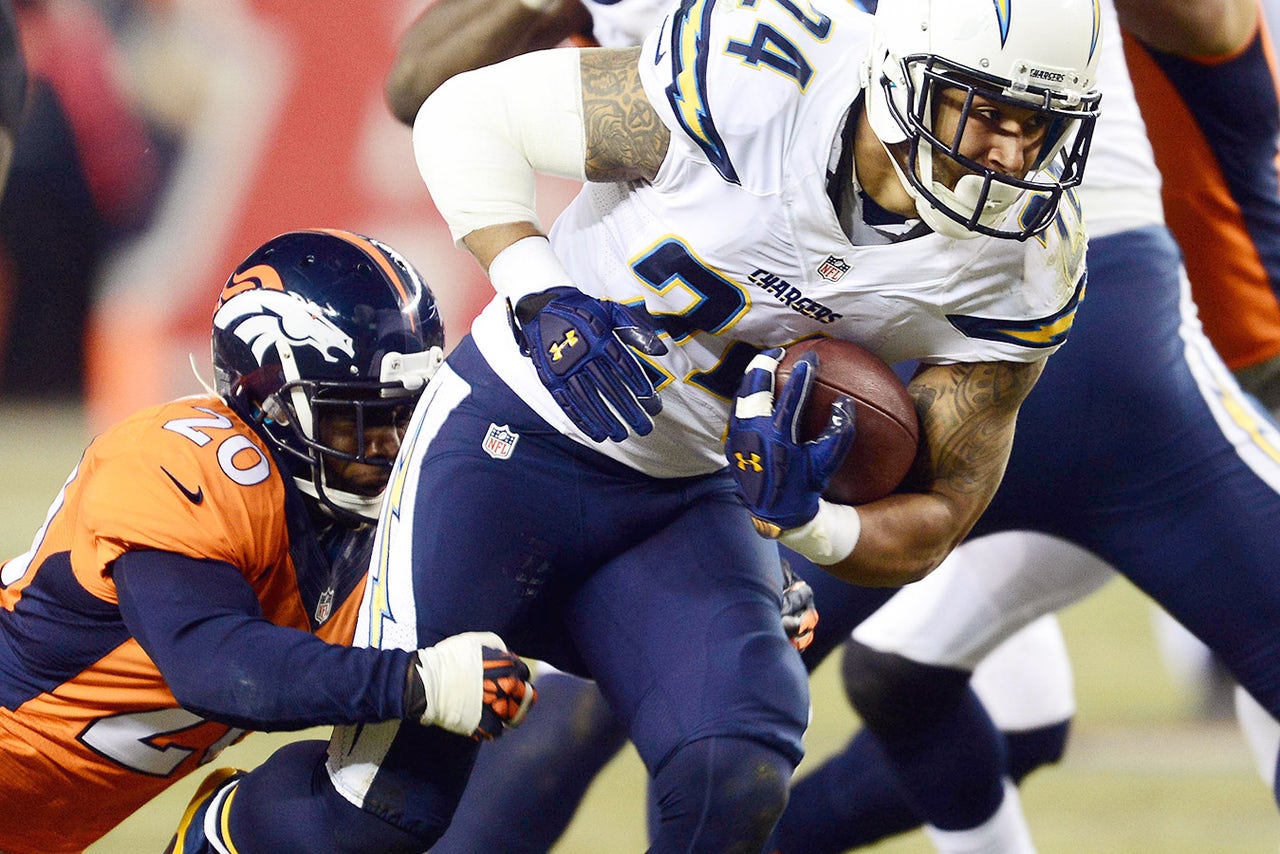 Dec 12, 2013; Denver, CO, USA; Denver Broncos strong safety Mike Adams (20) attempts to tackle San Diego Chargers running back Ryan Mathews (24) in the third quarter at Sports Authority Field at Mile High. The San Diego Chargers defeated the Denver Broncos 27-20. Mandatory Credit: Ron Chenoy-USA TODAY Sports
The Patriots (10-3), who play at the Dolphins and Ravens followed by a home game vs. the Bills to close the regular season, hold the tiebreaker over Denver in the chase for the No. 1 seed and can make Manning and the Broncos pay in January.
Could Mathews be bound for Honolulu?
The fourth-year running back from Fresno State has dealt with a fair share of adversity.
Despite multiple injuries that have plagued his time in San Diego, Mathews has saved his best for his contract year. If the Chargers don'€™t offer Mathews an extension, he'll enter free agency and likely cash in. Mathews breached the 1,000-yard mark for his second time in his career and ran for his fifth 100-yard game in the win against the Broncos.
With 1,012 rushing yards on the season, he trails just Chiefs running back Jamaal Charles in the AFC.
Allen for ROY?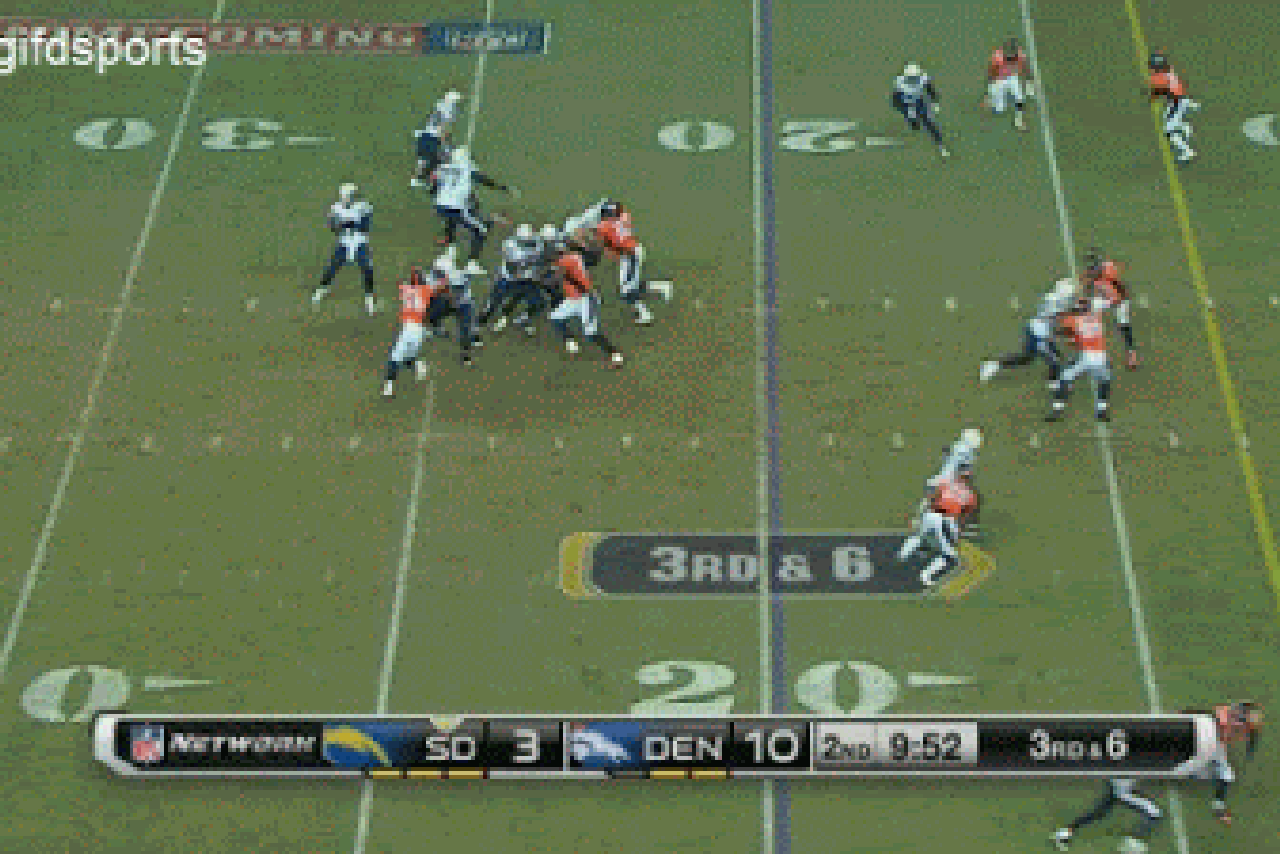 Allen's rookie year couldn'€™t be going any better. The Cal product has stepped up in Danario Alexander and Malcom Floyd's absence. Allen has hauled in 63 receptions for 931 yards and seven touchdowns.
Unless Eddie Lacy or Giovani Bernard have an all-worldly type of stretch into the postseason, it appears it's Allen's Offensive Rookie of the Year award to lose. What a hidden gem the Chargers found in the third round.
The Peter Schrager Podcast: Listen to this week's NFL Draft Bonanza with CFB on FOX Charles Davis and NFL.com guru Daniel Jeremiah:
---
---