National Football League
National Football League
Cutting through the chaos of parity
Published
Sep. 26, 2012 1:00 a.m. ET

NFL parity is not particularly new, but this year has just been absurd. You would have done a better job assigning teams and slots out of a hat back in August than accurately predicting the league's current eight division standings after three weeks.
Consider this: Underdogs went 12-4 against the spread, and 10 different underdogs won outright in Week 3. Nine road teams won football games last week, and the Patriots and Lions came within seconds of making that number 10.
Favorites, underdogs, longtime powers, home or away — it doesn't seem to matter this year. Prior to kickoff for the 1 o'clock games, you just have to get your picks in, buckle up and embrace the chaos. Know that it's going to be a thrill ride — sometimes rocky, always unpredictable — and, if you have any real dough on the games, ulcer-inducing.
Just how nuts have the first three weeks been?
According to Mike Perry at sports gambling site Sportsbook.ag, 87 percent of the entries to his company's $100,000 NFL Survival Pool already have been eliminated.
Among the NFL's "Super Powers" — the teams that have found themselves in the playoffs in each of the last three seasons — we've got the Packers, Steelers, Patriots and Saints with a combined 3-9 record through the first three weeks of the 2012 campaign. Meanwhile, the most popular sleeper picks for 2012 — the Chiefs and Panthers — are a combined 2-4. Those teams have been outscored by a combined 58 points in their three games.
I picked the Steelers and Packers for the Super Bowl back in August. Both teams — 1-2 records aside — have looked vulnerable. Pittsburgh's once venerable D looks just plain old. It hasn't played well in the team's two road contests, and the Steelers collapsed in the fourth quarter versus the Raiders in a winnable game on Sunday.
The Packers have their glaring issues, too. The offensive linemen, though eloquent postgame tweeters and active Tuesday afternoon sports talk show guests, have been bad this season. I don't have much confidence in a unit that gives up eight first-half sacks — regardless of their tweeting skills. Aaron Rodgers has been mediocre, the receivers drop balls, and the running game's struggled.
But am I backing away from that Steelers-Packers pick?
Absolutely not!
Every team — with the exception of the undefeated Texans, Cardinals and Falcons — has looked both dazzling and dreadful at points during the first three weeks of the 2012 season. Of the 27 teams that are either 1-2 or 2-1 — each and every one is still very much alive in the playoff race.
Hell, if the Saints win on Sunday over the tweet-happy Packers, they've got a win under their belts, their "real" interim head coach returning soon enough, and a manageable schedule the rest of the way.
Yes, it's always wide open. But this year's a darn canyon.
I can make plenty of excuses for my embarrassing 6-10 effort in the picks last week — the replacement refs, going 0-3 in overtime games, too much listening to the Killers' new album, the Dunkin' Donuts guy who always pushes four Munchkins for a dollar on me when I get my morning coffee — but I'll refrain from doing so.
That 6-10 record? My version of giving up eight first-half sacks? Those were on me. Not the zebras.
Week 3 was bad. I'll take full blame. But I also expect — hell, I guarantee — a much better Week 4.
With that, let's dig into the Week 4 Cheat Sheet.
Week 3 Record: 6-10
Overall Season Record: 27-21
WEEK 4 CHEAT SHEET TRIVIA QUESTION OF THE WEEK: The last time the Cardinals started a season 3-0, it was 1974. Which AFC quarterback won both the MVP and Offensive Player of the Year award in '74? (See below for answer.)
Week 4 Fantasy Football Waiver Wire Pickup: Ronnie Hillman, RB, Denver Broncos
Thursday night
Baltimore at Cleveland: My, how the headlines would have been different had the Ravens not found a way to win on Sunday night. Cam Cameron escaped the wrath of Ravens Nation with his quarterback's brilliance in Baltimore's 31-30 victory over the Patriots. Down 9, with less than 10 minutes remaining in the game, the Ravens decided to go for it on 4th and 1. For some unexplained reason, Ray Rice was on the sideline. Rookie Bernard Pierce was stuffed behind the line of scrimmage and the Patriots took over on downs. Cameron's long been considered Public Enemy No. 1 in Baltimore, criticized by the Ravens faithful for conservative play-calling and questionable substitution patterns. Rice got a $40 million extension this offseason. He probably should be in the game when it matters most. The schedule-makers did the Ravens no favors in giving them three games in a 17-day span. Fortunately, they've got the woeful Browns. Fortunately for Cameron, they're talking about Bill Belichick and the replacement ref on the local talk radio — not him.
The pick: Ravens 30, Browns 17
The result: Ravens 23, Browns 16
Sunday, 1 pm EST games
Minnesota at Detroit: The Lions were fortunate to even be in the ballgame last week against the Titans in Nashville. Detroit gave up five touchdowns of 60 yards or more — an NFL first. They gave up two special-teams touchdowns and another on a 72-yard fumble return. Jake Locker lit them up through the air and the Titans got their first win. The Vikings dominated the line of scrimmage against the toughest team in football last weekend. Can they do it on the road in Ford Field? I just don't see it. The Lions will find a way in the rare Week 4 "must win."
The pick: Lions 24, Vikings 21
San Diego at Kansas City: Down 24-6 with 0-3 staring at them just a few minutes away, the Chiefs rallied to somehow find a way to leave New Orleans with a victory on Sunday. After a week of widespread panic in KC, the team responded, rallied and did its coach and GM the one thing they could for them — win the game. Kansas City has San Diego and Baltimore in back-to-back home games at Arrowhead. Win those and we're suddenly talking playoffs and "Pioli The Genius" by mid-October. I like KC to get this one over the Chargers in their building.
The pick: Chiefs 31, Chargers 27
Tennessee at Houston: Dating back to the Texans' two playoff games last year, J.J. Watt has nine sacks in his last five contests. Watt's complete dominance at the line of scrimmage is one of wonder. He's the clear-cut Defensive Player of the Year through three games this season, and he's only getting better. Phil Simms calls him "cowboy strong." I call him "really, really, really good." Houston will manhandle the Titans on Sunday. Watt will keep on piling on to that sack total. This one could get ugly by the second quarter.
The pick: Texans 34, Titans 17
New England at Buffalo: I hope Bills fans enjoy the taste of a 2-1 record and the smell of being above .500 while it still lasts. After games against the Chiefs and Browns, the Bills have the Patriots on Sunday, and back-to-back road trips to San Francisco and Arizona. Buffalo beat the Patriots in a shootout up in Orchard Park last year. But this Patriots defense isn't the one that got torched on that September afternoon. It's better, it's tougher, and following Sunday night's loss — it's more motivated. Brady may not be the Tom Brady of 2007, but he'll get the job done in this one.
The pick: Patriots 31, Bills 21
San Francisco at New York Jets: Imagine you're a Jets fan traveling Europe this month. You know, doing the youth hostel, backpacking thing. You picked up a newspaper on Monday, saw that Gang Green was alone atop the AFC East standings, Mark Sanchez threw for 300 yards in a road win in Miami and the Patriots are at the bottom of the division standings. You're feeling pretty good, huh? Amazing how different perception and reality are. The Jets may be 2-1, but they're in trouble. Darrelle Revis' injury aside, the pass rush has been on a milk carton all season long. Through three games, the Jets have three sacks. Three. The D isn't what it once was, and the offense … well, did you see the pass to Tim Tebow? It bounced off his helmet. That summed up how the offense has looked the past two weeks. San Francisco wins in the Jets' park on Sunday.
The pick: 49ers 27, Jets 9
Seattle at St. Louis: I watched last week's Chicago-St. Louis game in its entirety and came away with three conclusions about the 2012 Rams: 1. They have a zillion receivers on their roster, and not one is a legitimate threat on the outside. 2. The offensive line is downright horrendous. 3. Sam Bradford's career is like a line dance you'd do at a southern wedding — he takes two steps forward, then almost always takes three steps back the very next week. The Seahawks defense — like their NFC West counterparts in Arizona and San Francisco — is young, fast and incredibly deep. They'll give Bradford fits. Meanwhile, I'm midway through writing a 4,000-word handwritten letter of apology to the Seahawks front office for questioning the Bruce Irvin first-round pick. He's the real deal.
The pick: Seahawks 24, Rams 19
Carolina at Atlanta: I don't know, call me traditional, but I hate gimmicks. I don't like when they take characters from one sitcom and put them in another. I don't like when people push vodka-flavored iced tea on me. And I don't like 6-foot-6 quarterbacks lining up at wide receiver on the first play of an NFL game. That's what Cam Newton did Thursday night in Carolina's opening drive of a terrible 36-7 loss at home. Newton's 6-6 and has a cannon for an arm. Put him under center or in the shotgun and let him play quarterback. The option has never worked in the pros. It may have been OK versus the Saints, but it won't fly against the Giants or Falcons. Atlanta's great in September. It always is. The Falcons will win this one, but wake me in January — after they win a playoff game — before I join the media lovefest.
The pick: Falcons 34, Panthers 31 (OT)
Sunday, 4 pm EST games
Miami at Arizona: The last time the Cardinals were 3-0 to start a season, it was 1974. Barbra Streisand's "The Way We Were" was the No. 1 song in America, "The Godfather Part II" won Best Picture at the Academy Awards, and Studio 54 was still three years away from opening in New York City. Patrick Peterson was born 16 years later. Born! Mercury Morris and the rest of the '72 Dolphins got the '85 Phins to knock off the Bears and ruin Chicago's undefeated season. The '06 Miami squad gave a 7-0 Chicago squad its first loss. Alas, I don't see this Dolphins team putting up enough points to top the Cardinals. Arizona wins in the Karlos Dansby Bowl.
The pick: Cardinals 17, Dolphins 6
Washington at Tampa Bay: A familiar face will be returning to Raymond James in this one. Raheem Morris, the defensive-backs coach in Washington, was the head coach of the Buccaneers for the past three seasons. After his defense completely gave up on him and the team lost 10 straight to finish the 2011 campaign, Morris was given the boot and found himself in D.C. Bucs quarterback Josh Freeman went 6-of-20 for 39 yards (20 yards net passing) until the final drive of last week's 16-10 loss in Dallas. He'll find a way at home as the defense — much better under Greg Schiano than under Morris — bottles up and beats down the always-under-duress Robert Griffin III.
The pick: Buccaneers 23, Redskins 17
New Orleans at Green Bay: This one made for arguably the best regular-season game of the 2011 NFL campaign. Sunday's matchup features two struggling offenses, two Pro Bowl quarterbacks who appear to have not woken up from their offseason slumbers, and two concerned fan bases. The Saints have been competitive in every game they've lost, and there's a reason for that. The teams they've lost to aren't any good. New Orleans is 0-3, obviously, but their three opponents are 0-6 in games played against teams other than the Saints. Michael Finley and Greg Jennings can drop five balls apiece and the Packers will still win this one.
The pick: Packers 34, Saints 24
Oakland at Denver: At one point on Sunday afternoon, Peyton Manning was in three straight commercials. Three. I don't think he completed three straight passes until the fourth quarter. And if you're wondering — Archie is "Papa Bear," while Papa John is simply "Papa." Peyton will get his groove back Sunday. There's no J.J. Watt lining up across from him on the Raiders.
The pick: Broncos 27, Raiders 20
Cincinnati at Jacksonville: After a terrible Week 1 loss to the Ravens, the Bengals offense has looked awfully impressive in back-to-back wins over the Browns and Redskins. Andy Dalton has some weapons on the outside, and though Mohamed Sanu, Andrew Hawkins and Armon Binns might not sell a lot of jerseys — they've all got tremendous potential. Oh, and there's A.J. Green, too. This Bengals team is feisty. They'll win this one on the road.
The pick: Bengals 23, Jaguars 16
Sunday night
New York Giants at Philadelphia: Long before Larry Fitzgerald was torching Nnamdi Asomugha last Sunday, Victor Cruz was doing the job last year. Cruz owned Asomugha in both Giants-Eagles games, so much so that Michael Irvin resorted to calling him "The Nnamdi Killer" on the NFL Network throughout the season. With the emergence of Ramses Barden and Andre Brown, the return of Ahmad Bradshaw and Hakeem Nicks, and a defensive line that will haunt Michael Vick all evening — I'm going with the Giants on the road.
The pick: Giants 27, Eagles 23
Monday night
Chicago at Dallas: While watching the coach's video of last Sunday's Bucs-Cowboys game, it was tough to not come away impressed with the Cowboys' new-look defensive backfield. Perhaps most impressive of all, though, was a guy who's not very new at all — Mike Jenkins. Jenkins, a longtime thorn in the side of Cowboys fans everywhere, has been a new guy this season — reliable, confident and durable. The Cowboys defense held Tampa Bay to 166 yards of total offense. They'll be all sorts of amped up in front of the home crowd on Sunday. Expect a win. And expect Jay Cutler getting to know DeMarcus Ware quite well.
The pick: Cowboys 24, Bears 16
Reader Email of the Week
Peter,
Quick question on sports bar etiquette for you. My buddies and I arrived at our neighborhood sports bar around 12:45, claimed a table for four and got settled in front of a three-screen setup that included the Titans-Lions game, the Jets-Dolphins and the Redskins-Bengals. There was a big table — a reservation for 20 or so behind us — but only two guys at the table when the ball kicked off at 1. One by one, this table started showing up. Typical, post-college dudes — all in ironic tee shirts and their college baseball caps. Well, when about 10 of them showed up, they all started playing TV jockey with the waitress. One wanted the Rams-Bears because he had Cutler on his fantasy team, another needed to see the Saints-Chiefs because he had big money on KC. The waitress started to change the channel when our table erupted. Just three of us — but we were settled in. We showed up on time. They reserved a table, though, and were apparently "told" those three games would be on. In the end, we took it on the chin, and watched the other games. It was fine, in the end, but we felt cheated. Like some sort of man code was broken. Any precedent on this?
Zach, New York, New York
Zach,
As a guy who watches a lot of football in sports bars on Sundays, this one's a tough call. But it's not on the young guns looking to get loaded at a table for 20. No, it's on the bar. They've got to stand firm with their game selections for each screen. Once those balls kick off, it's over. Those are the games that'll be on those screens for the remainder of the afternoon. Unless, of course, the entire room agrees that a certain game needs to be put on. As for the post-grads in the ironic tee shirts, don't be bitter. You were once them too. Embrace them like young apprentices and tell them to not make the same mistakes you did when you were their age. You live and you learn.
OH, AND BY THE WAY ...
1. Packers offensive linemen Josh Sitton and T.J. Lang got a lot of press for ripping the refs and dropping obscenities all over Twitter in the minutes after Monday night's game. Just imagine if they brought the same intensity to the football field as they did to smashing out 140-character tweets. The Packers O-line gave up eight sacks in the first half. But that O-line leads the league in tweets.
2. The real shame of the referee controversies after Sunday and Monday night's games was that they overshadowed the marvelous and heroic performances from Torrey Smith and Russell Wilson.
3. Aaron Rodgers is a dead ringer for B.J. Novak, the guy who plays "Ryan" on "The Office." Right down to the sarcastic eye rolls and utter disdain.
4. Need an inspirational read to put things into perspective? Pick up Eric LeGrand's "Believe." It came out Tuesday. I read an early version. Uplifting in every sense of the word.
5. Sometimes, it's the little things that really make me laugh. Here's King Roger Goodell's head photoshopped onto WWE President Vince McMahon's body, in GIF form: http://minus.com/lbcwjidShbI1j4
WEEK 4 CHEAT SHEET TRIVIA ANSWER: Oakland Raiders quarterback Ken Stabler won both the MVP and Offensive Player of the Year awards in 1974. In his '74 campaign, Stabler started all 14 games, threw for 2,469 yards and tossed 26 touchdown passes. Despite home-field advantage, his Raiders fell to the Steelers 24-13 in the AFC Championship Game out in Oakland Coliseum.
---
---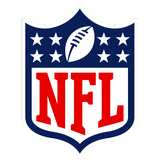 Get more from National Football League
Follow your favorites to get information about games, news and more
---