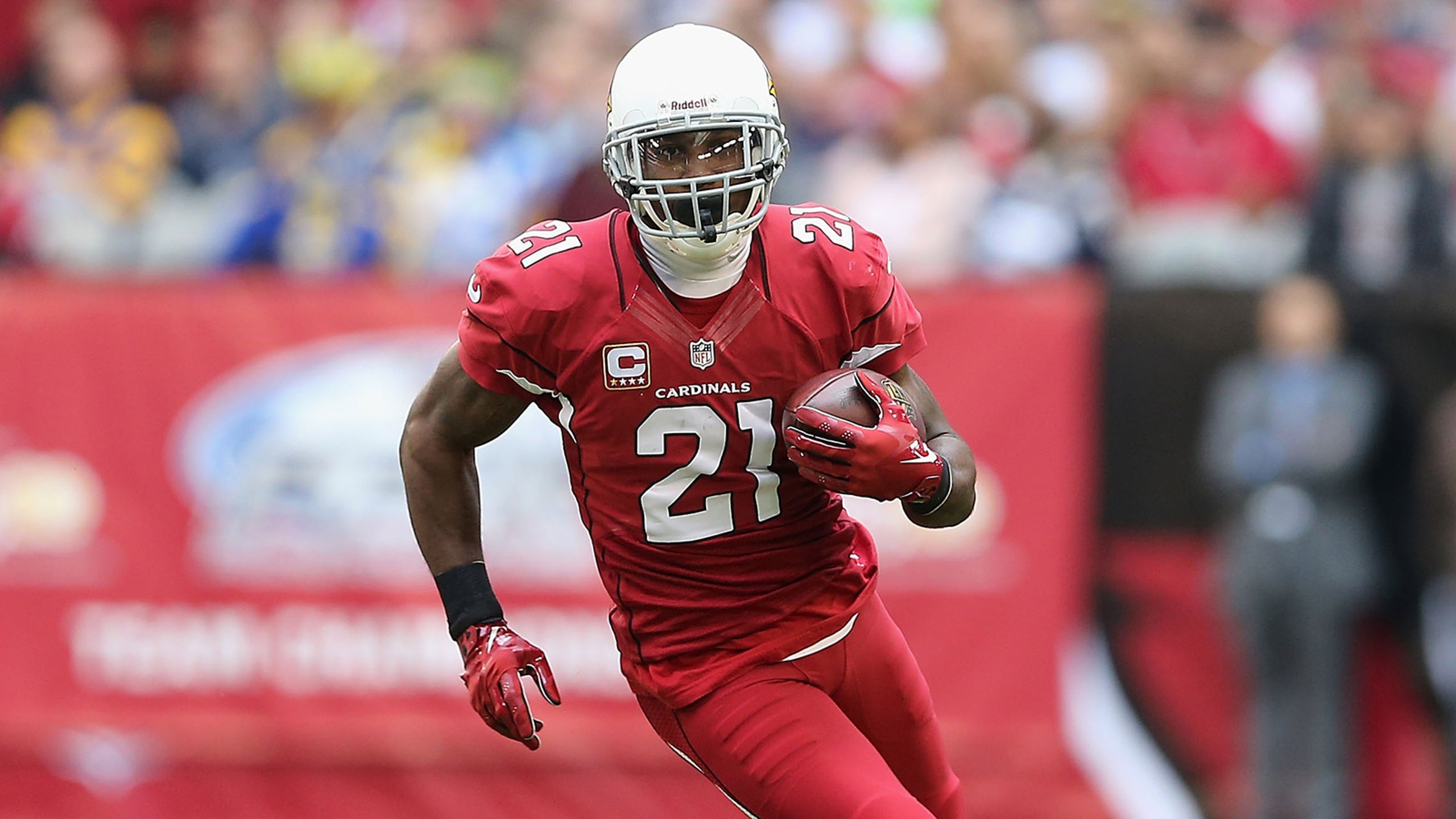 Cardinals' Peterson confident he will get contract ... sometime
BY foxsports • May 12, 2014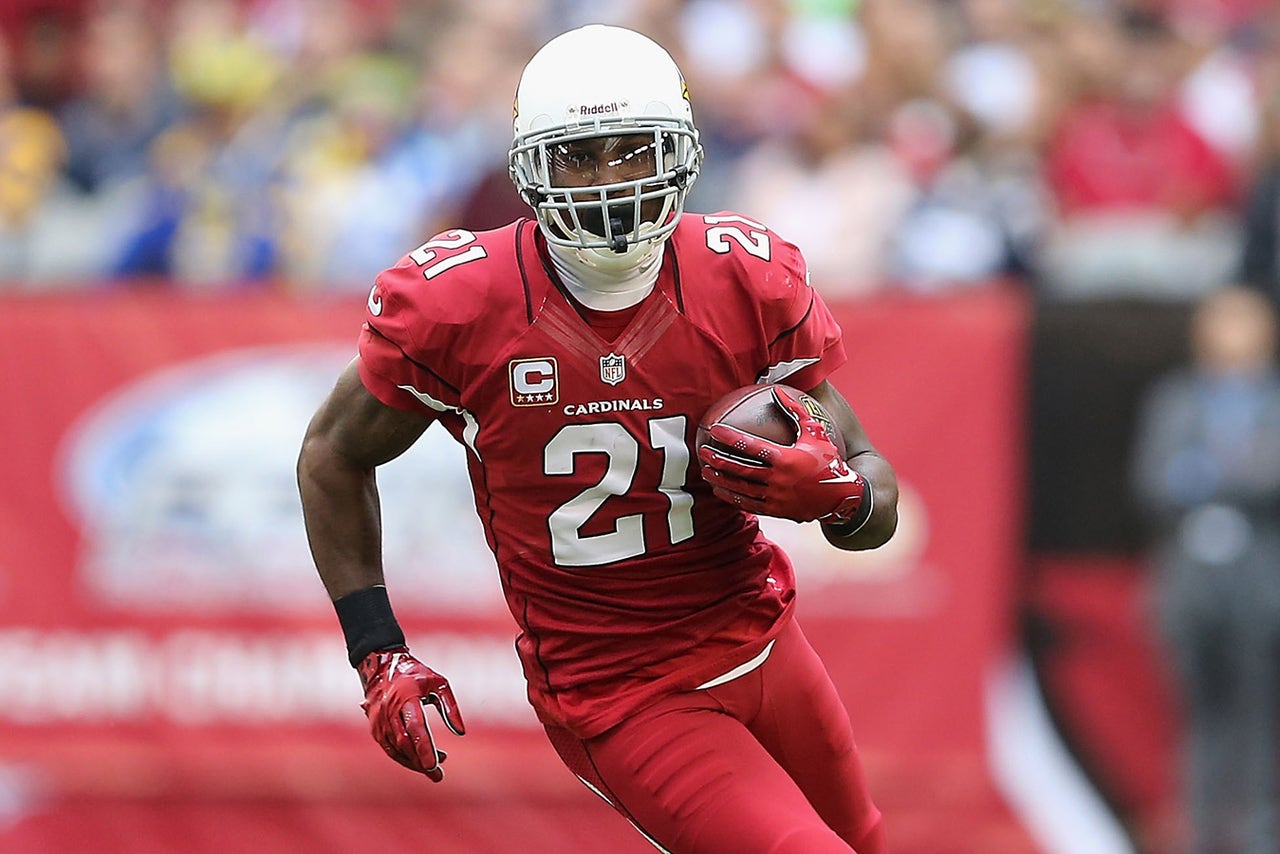 Cornerback Patrick Peterson says he's confident he will get a new contract with the Arizona Cardinals.
He just doesn't know when.
The Cardinals and his agent are in the early stages of negotiations, Peterson said, with no timetable on reaching an agreement.
One thing for sure -- it will be a big deal.
Seattle cornerback Richard Sherman just signed a four-year, $57 million contract, with $40 million guaranteed.
Peterson, a two-time All-Pro selection who has made the Pro Bowl in each of his three seasons in the NFL, wouldn't say whether his contract should be bigger than Sherman's.
But Peterson said he "kind of" had a smile on his face when he saw the terms of Sherman's deal.
He spoke Monday to announce a drive by his Patrick Peterson Foundation for Success to provide help to low-income and inner-city youth to have the resources they need to succeed.
The foundation's goal is to help 30,000 at-risk Arizona youth by 2015. A fundraising event, with his teammates serving at a local restaurant, is set for June 9.
Peterson said that from the moment he became a professional football player, he decided his charity work would be aimed at helping children.
Peterson congratulated Sherman on his contract and said the cornerback position has become a valuable one.
"I think cornerbacks are definitely worth the dollars that they get because now this league is a passing league," he said. "You need that shutdown corner to lock down one side of the field, or like myself, go out there the entire field."
Rather than play one side on defense, Peterson goes from side to side to defend the opponent's best receiver. His skill and worth to the team may well drive his contract higher than Sherman's.
The Cardinals just picked up the option on Peterson for 2015, and he's not sure any deal will get done before the coming season. He knows the Cardinals are eager to keep him, though.
"I think I'll be here for a while," Peterson said. "That's a definite guarantee, I'll be here for a while."
Coach Bruce Arians has said he wants to ease up on Peterson's punt-return duties, and there is less chance he will be used on offense. Peterson tied an NFL record by returning four punts for touchdowns as a rookie but has not done it since.
He said he's "cool" with Arians' moves.
"At the end of the day, I believe coach wants to put me in the best position that he can to keep me healthy, for one, and be successful," Peterson said. "Teams are starting to game-plan against me. You've got teams kicking it to the sidelines, not kicking it as deep as they did the week before."
Peterson likes the look of the secondary with the addition of cornerback Antonio Cromartie and last week's selection of hard-hitting safety Deone Bucannon from Washington State, in the first round of the draft. Tyrann Mathieu, coming off knee surgery, is expected to fill the other safety spot with Rashad Johnson adding depth to the position.
Peterson said he believes Cromartie "has a lot left in his tank."
"You hear a lot of talk `Oh, can he stay healthy? Is his hip going to be OK?'" Peterson said. "But talking to him he says this is the best he's felt since he first entered the NFL."
Bucannon's addition drew a rave review from the star cornerback.
"I'm excited to see him fly around and knock off some chin straps -- legally," Peterson said. 
---
---