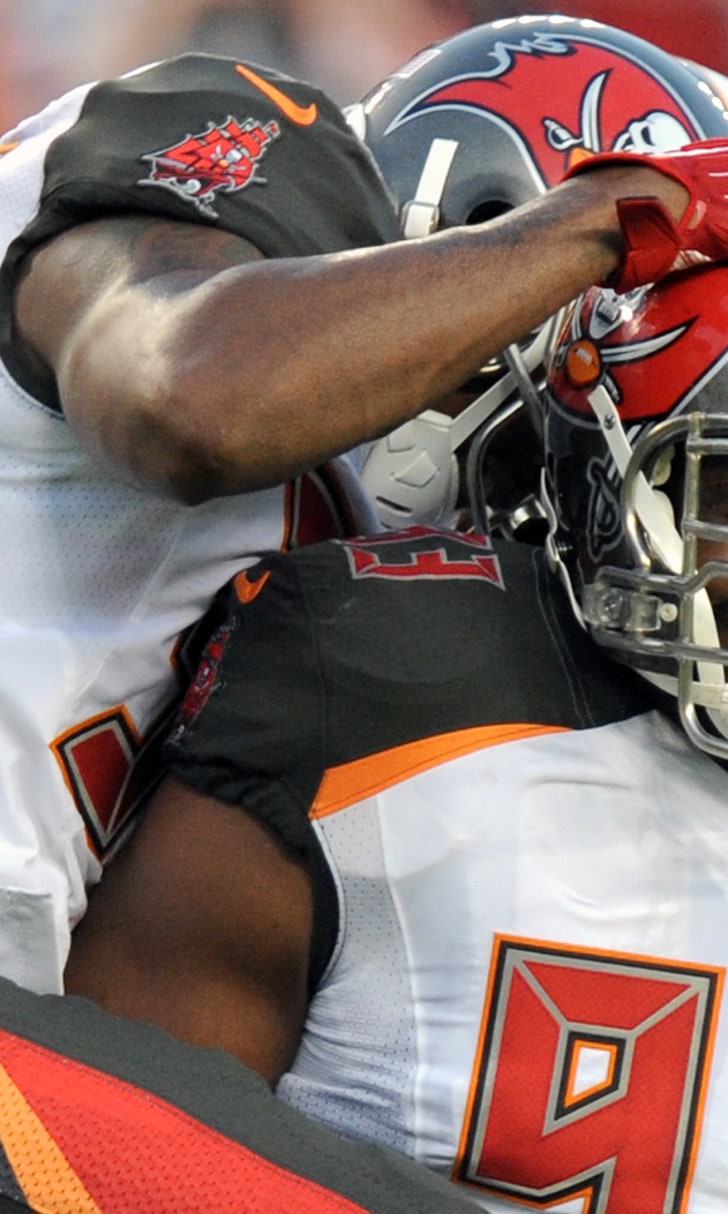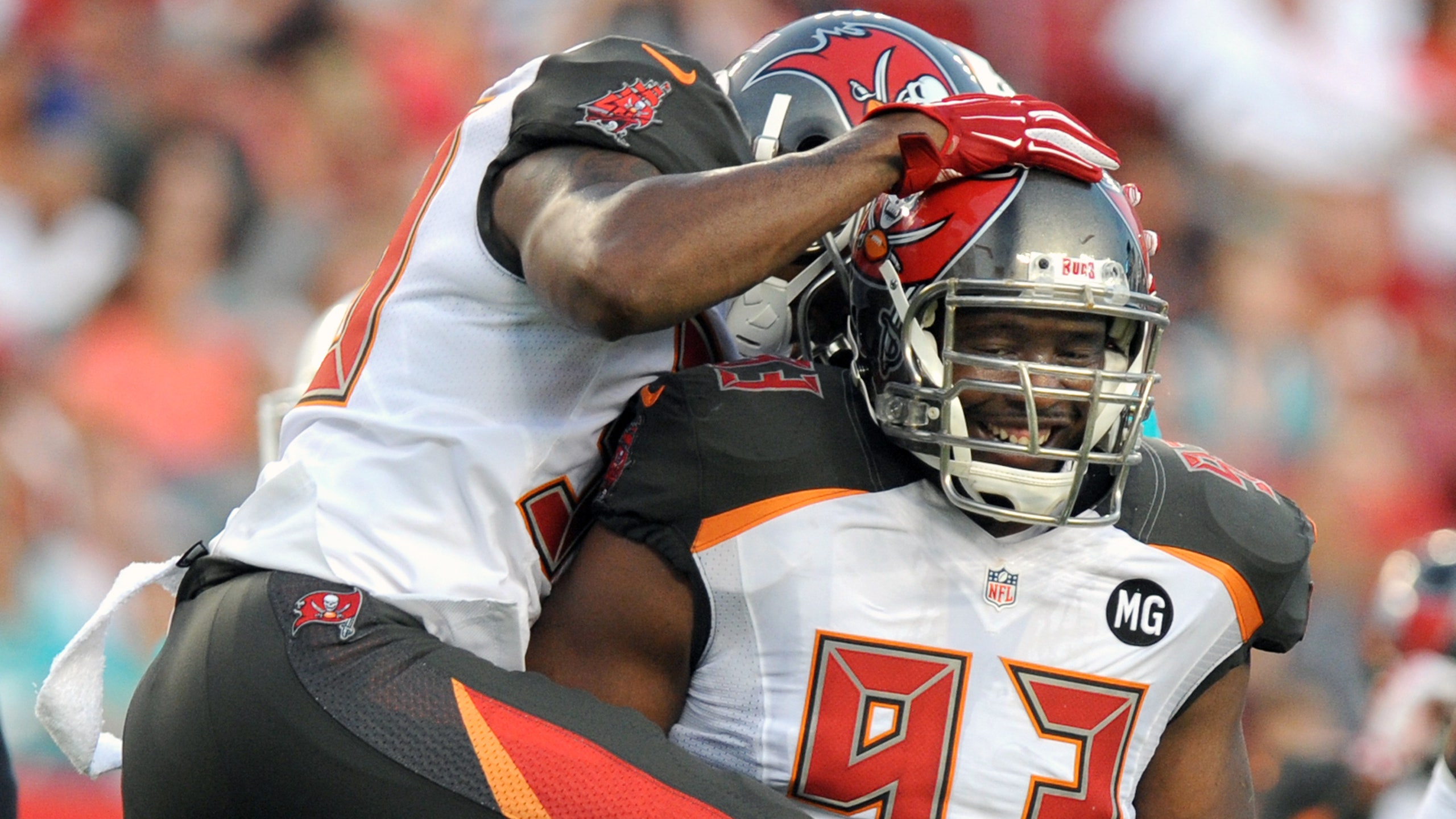 Bucs make smart investment extending Gerald McCoy
BY Alex Marvez • October 25, 2014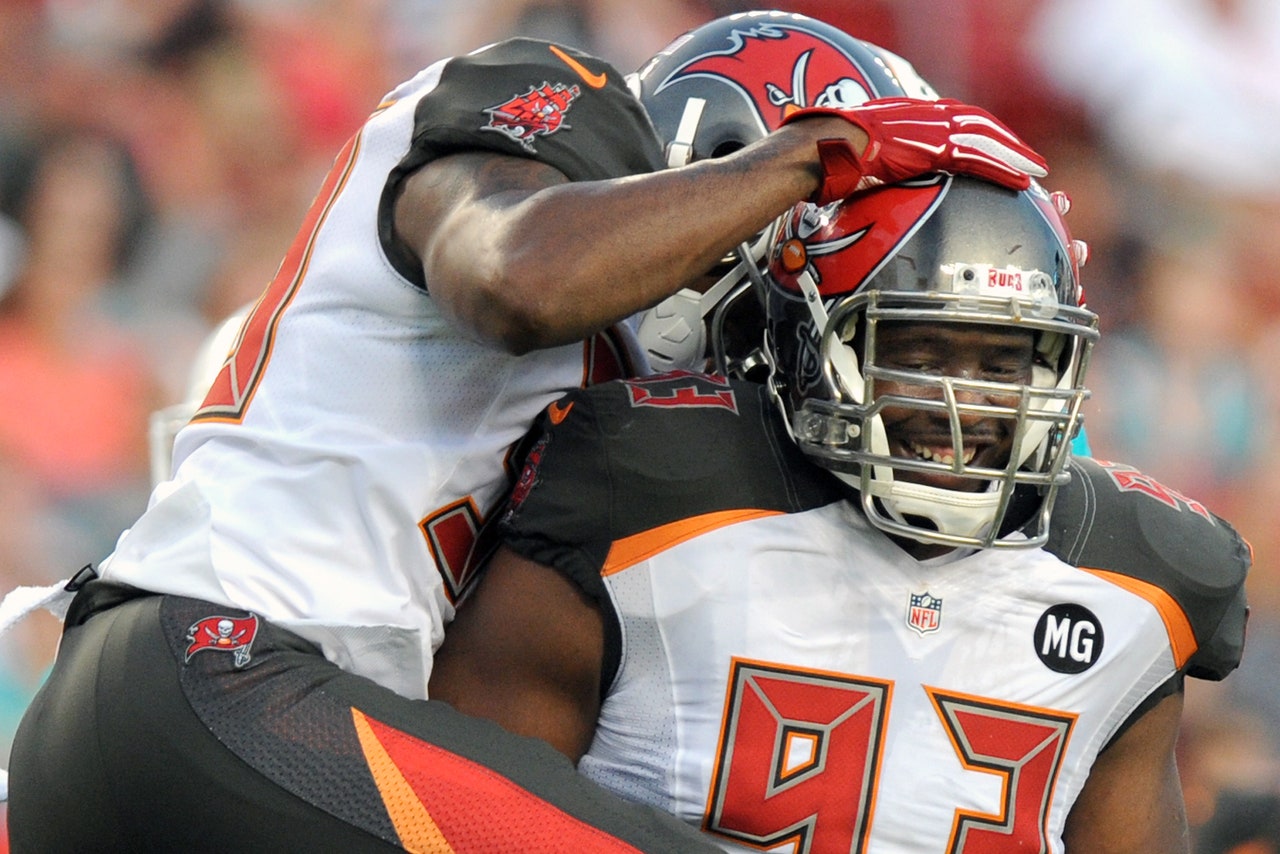 Tampa Bay finally got something right on defense this season.
As first reported Saturday by FOX Sports NFL insider Jay Glazer, the Buccaneers have agreed to a seven-year contract extension with defensive tackle Gerald McCoy that is worth just under $100 million.
The deal marks a huge victory for a franchise that has posted only one on the field this season.
McCoy, 26, was in the final year of his rookie contract. If allowed to hit the free-agent market, one of the NFL's best players would have commanded an even larger deal.
The Buccaneers assuredly wouldn't have let that happen by using a franchise designation to keep McCoy from leaving. But this would have come with a price tag and salary-cap hit of at least $18 million for 2015 that would have a trickle-down effect on any other personnel moves Tampa Bay wanted to make.
And boy, do the Bucs need the flexibility to upgrade the league's worst defense through the first seven weeks of the 2014 campaign.
I'm not sure where the installation of the "Tampa-two" defense went wrong or whether this is primarily an execution issue. But the failings under two renowned instructors of the scheme in head coach Lovie Smith and defensive coordinator Leslie Frazier are stunning.
No team enters this weekend having allowed an average of more points (34.0) or passing yards (294.5) per game. Opposing quarterbacks are completing a league-high 71.6 percent of their throws.
Collapses against Atlanta and Baltimore were particularly gruesome. The Bucs fell behind 56-0 to the Falcons. Ravens quarterback Joe Flacco had five touchdown passes in the game's first 16 minutes en route to another Bucs embarrassment.
The unit often looks as confused as the 2013 Dallas Cowboys after another "Tampa-two" guru (Monte Kiffin) tried to implement his version of the system. The Cowboys finished with the No. 32-ranked defense and changed to a new coordinator during the offseason in Rod Marinelli.
It's not like Bucs have failed to invest in personnel. Yes, Tampa Bay should be questioned for cutting cornerback Darrelle Revis during the offseason. But that doesn't explain why a secondary with two other high-priced starters (cornerback Alterraun Verner and free safety Dashon Goldson) and two high draft picks (safety Mark Barron and cornerback Johnthan Banks) is so leaky.
A lack of pass rush goes hand-in-hand. According to STATS LLC, opponents are completing a higher percentage of throws covering 16-plus yards (61.7) than against any other club. That means the Bucs are giving quarterbacks far too much time to let plays develop downfield.
McCoy thinks there's another issue that goes beyond X's and O's. Speaking with Bucs media on Thursday, McCoy described Tampa Bay's defense as "soft" and lacking a "killer mentality." For that, McCoy blames the players themselves and not the coaches.
"We've just got to be tougher . . . everybody — mentally and physically," he said.
Nobody exemplifies that characteristic more than McCoy, which is why his words about Tampa Bay's failings carry significant weight.
McCoy suffered a broken hand in Week 2 against St. Louis, which explains his dip in production from the past two seasons. McCoy, though, has only missed one game as he fights through the pain.
McCoy is this generation's version of Warren Sapp, who was considered the prototype one-gap "Tampa-Two" defensive tackle during his Pro Football Hall of Fame career. A combination of speed, strength and smarts allow McCoy to wreak havoc by regularly penetrating into the backfield against even the league's best guards.
Having such a dominant force and team leader like McCoy under contract long-term is exactly what Smith needs as he tries to recreate the magic of the great Buccaneers defense from Sapp's era.
Smith's next trick: Figuring out how to make the problems with this year's unit disappear.
---
---