National Football League
National Football League
Brigance, Gleason fight on with ALS
Published
Jun. 17, 2013 1:00 a.m. ET

I've spent much of the past four months seated next to the strongest man I've ever met.
O.J. Brigance, the Baltimore Ravens' senior adviser of player development, was diagnosed with ALS, better known as Lou Gehrig's disease, in the summer of 2007. He was told he likely had two to five years to live. Doctors said there was a chance he wouldn't see his 40th birthday.
O.J. wouldn't have it. With his loving wife, Chanda, by his side and an incredible faith in God, he refused to waver or let ALS defeat him. Nearly six years later, at the age of 43, O.J. was on the Mercedes-Benz Superdome field, covered in confetti on Super Bowl Sunday. Twelve years after winning a Super Bowl with the Ravens as a player in 2000, he was a champion — yet again.
ALS has robbed Brigance of the use of his hands, his fingers, his legs and his voice. But it hasn't touched his inner spirit. If anything, it has strengthened him, made him the more complete man. His adversity has made him bolder, braver and even hungrier.
After I wrote a profile on O.J. for this site back in January, the two of us were approached by a publisher to write a book — his life story. The task was daunting, at first. How would we get it done?
O.J. didn't have any doubts, though. Even when I thought it'd be an uphill climb, he never did. O.J. said he had full confidence in me, full confidence that God would watch over the two of us, and full confidence that we'd get the job done in time. We agreed to take the project on, two relative strangers, rolling the dice on the trust we had in each other to share his story with the world.
So, we got to work. O.J., using an incredible technology known as an augmentative communication device, would write me daily emails with his eyes. Long emails, 1,000-word emails. They were beautifully crafted — funny, sweet and inspiring. With the technology, his eyes would dart left and right, building out sentences, paragraphs and chapters.
When he was first diagnosed in 2007, he asked the Ravens players to never pity him or treat him any different than they had beforehand. He asked that they not look the other way, either.
During training camp in 2008, after he had lost close to 100 pounds in the previous 12 months, first-year head coach John Harbaugh asked that he address the team. Brigance, with his words now slurring and most of his time spent in a motorized chair, said the following:
"I want to apologize to all of you because you are going to have to go through something that no other team in the NFL will have to endure. You will have to see a man walk out before you into possible death. That can be tough and scary for some people. Now, I say 'possible' because I still believe that I will be healed. Regardless of what it looks like, believe me, my spirit is still strong."
He'd lose the ability to put his pants on. He'd lose the ability to drive. He'd lose the ability to eat solid food. He'd lose the ability to brush his teeth, comb his hair and sign his name. Through all this, his spirit remained strong.
One day, I asked O.J. "How?" How didn't he give up? How did he find the courage to keep going?
He told me that everybody in life has a purpose. When he lost his motor skills — a new low — he had an epiphany, and in that epiphany, he realized, "The purpose behind my pain is to bring awareness to an orphan disease that is ravaging tens of thousands of people around the world."
He said, through his machine, "Would I have chosen ALS? No, of course not. However, I have been given the opportunity to do my life's greatest work because I have chosen to fight and impact my circle of influence for God's greater good despite my circumstances."
And that, he's done. O.J. and his wife launched The Brigance Brigade in 2008, a foundation committed to raising awareness and funds for ALS research. In a little more than five years, the foundation has raised more than $1 million dollars. Through his tireless work with the organization, O.J.'s made more of an impact as an ALS advocate than he ever did as an NFL player.
Day by day, I'd watch O.J. live his life to the very fullest. I'd have a delayed train from New York and get peeved. O.J. would email me with a good morning message, and I'd recalibrate. I'd be upset with the weather outside. I'd see him smile and forget if it was snowing, hailing or perfectly sunny. I witnessed O.J. give his life to a cause far greater than him — the ALS community. He chose not to approach life with the fear of death. He chose to approach it with positivity. "I don't ask 'Why'?' ", he says. "I ask 'What more can I do?"
Monday started off as a powerful day for the ALS community. Former New Orleans Saints special teams guru Steve Gleason, a man O.J. describes as his "brother in arms" in the fight for a cure, filled in for Peter King and wrote the scribe's popular "Monday Morning Quarterback" column on SI.com. Gleason, a fellow ALS sufferer, was funny, enlightening and inspiring. He wrote the column with his eyes, just as O.J. has communicated with me for months.
The goodwill and love on Twitter around the column was perfection. I read it start to finish with tears in my eyes.
Later in the morning, though, the collective goodwill shifted to disappointment and disgust. A trio of radio personalities in a rival NFC East city aired a skit in which they oddly mocked Gleason. I won't go into the details. No need. I'll leave the hand-wringing to the sports media critics.
Rather, I point to O.J. and Steve and their fight. If anything, let this incident put more of a spotlight on them and what they've committed their lives to.
Gleason, along with his former Saints teammate Scott Fujita, climbed Machu Pichu earlier this offseason. O.J. and his wife recently threw out the first pitch at an Orioles game. Both men Skyped with each other in front of Congress on National ALS Advocacy Day in May. Steve's foundation, Team Gleason (www.teamgleason.org), was given prominent media spotlight during the NFL Draft when Gleason announced the Saints' second-round pick. The Brigance Brigade (BriganceBrigade.org) has been a fixture in the news since the start of the Ravens' Super Bowl run.
If Monday's media moments — both high and low — can do anything, let's hope it raises awareness around ALS and serves as a call to action to find a cure.
As for the book, O.J. and I put the finishing touches on it a few weeks ago. It comes out in October. Somehow, some way, we got it done.
O.J., of course, never doubted that we would. 
---
---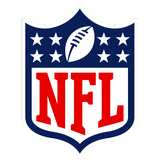 Get more from National Football League
Follow your favorites to get information about games, news and more
---