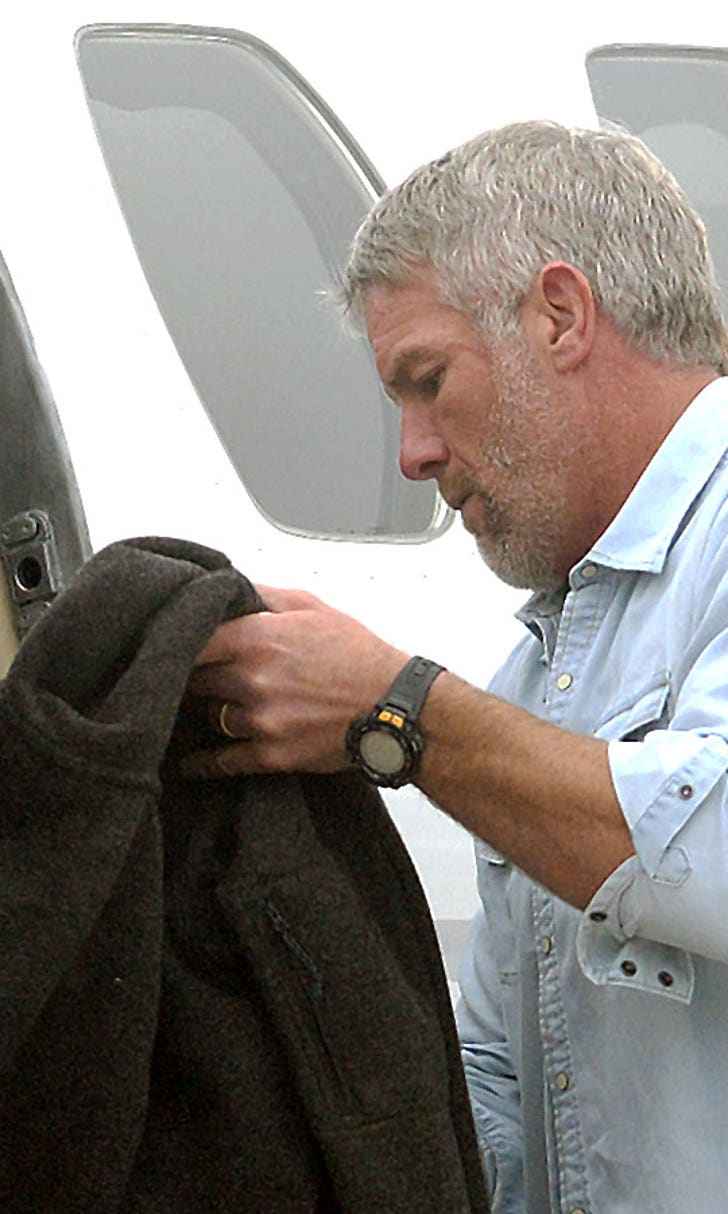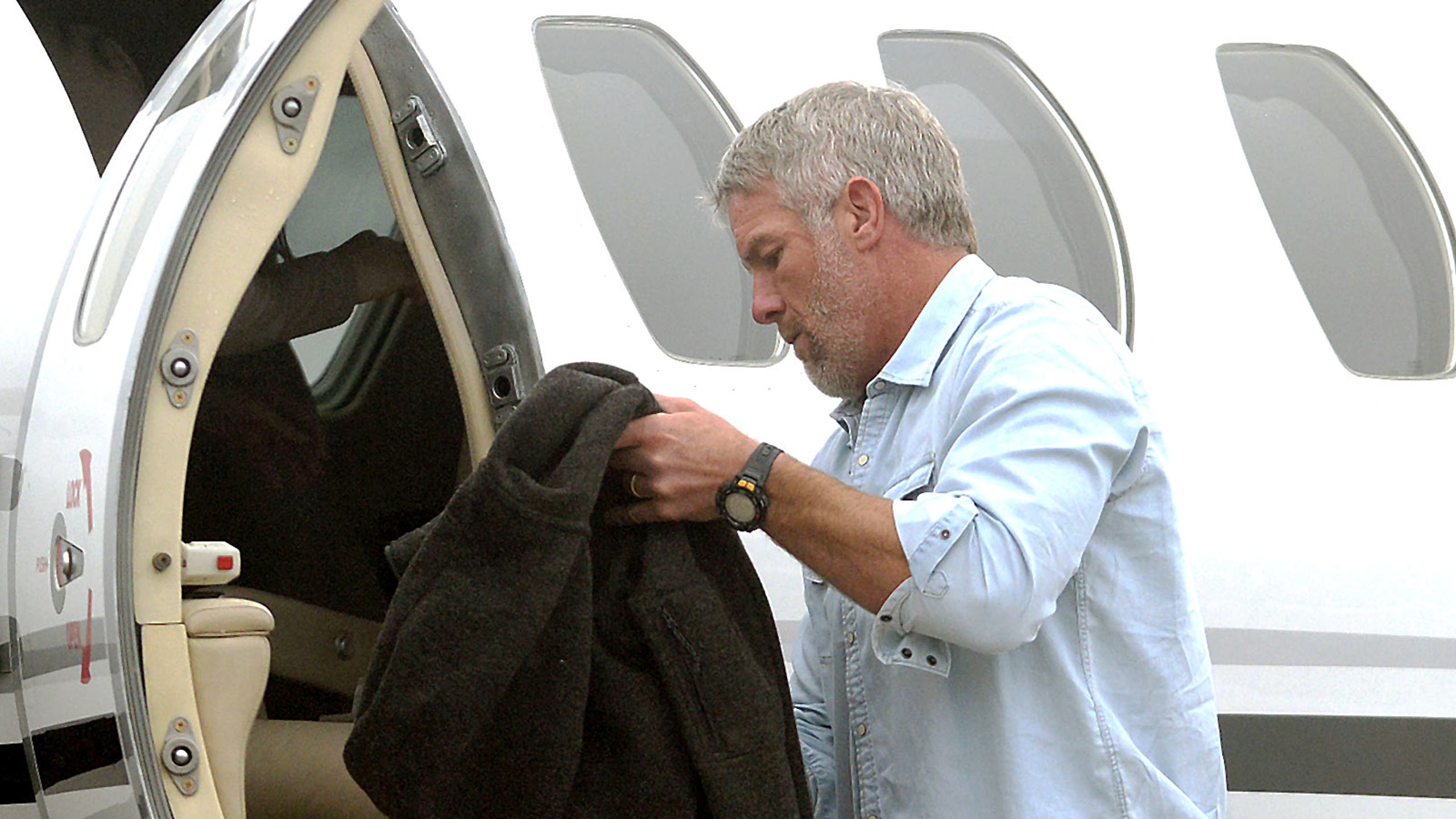 Brett Favre gets ovation in cameo appearance in Green Bay
BY foxsports • December 8, 2014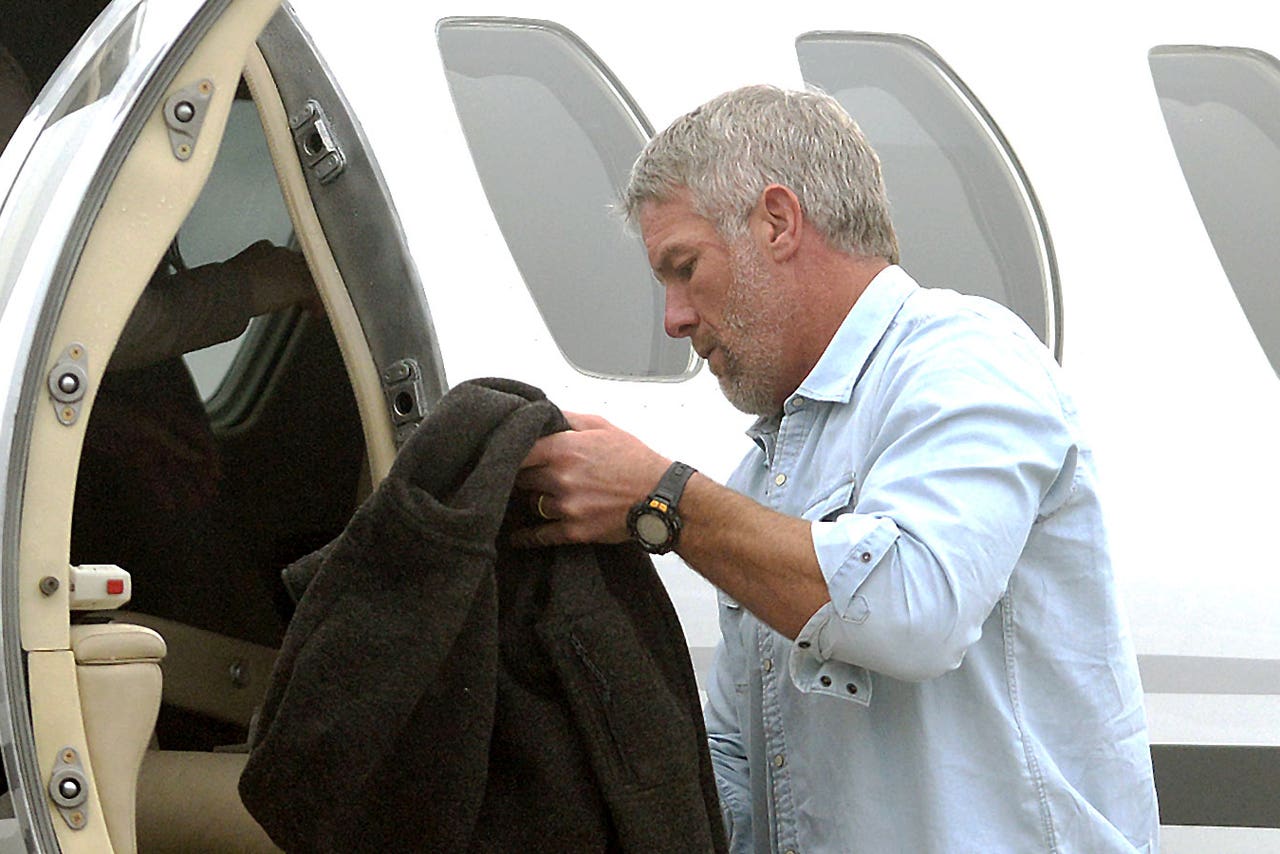 GREEN BAY, Wis. -- As his name was announced and he walked into the packed room, Brett Favre received a prolonged standing ovation.
No. 4 was back in Green Bay.
The retired longtime Packers quarterback arrived in Green Bay on Monday afternoon to speak at a Chalk Talk Luncheon with former San Francisco 49ers quarterback and ESPN analyst Steve Young. The event was held at Brett Favre's Steakhouse for the Rawhide Boys Ranch charity founded by former Packers quarterback Bart Starr.
''Only Brett would do that,'' Young said about Favre receiving a standing ovation. ''Nice work, bro.''
Packers fans waited outside the steakhouse, which is two blocks from Lambeau Field, for the possibility of getting a glimpse of Favre just hours before the Packers faced the Atlanta Falcons on Monday Night Football. Favre was expected to leave Green Bay after the luncheon and not stay for the game.
''I understand his plans are to go back pretty shortly after this,'' Packers President/CEO Mark Murphy said to the media prior to the luncheon. ''I don't think he'll be going to Lambeau tonight.''
Favre had hoped to attend the Packers' Nov. 9 game against Chicago and participate with Starr in a pregame coin toss. But Favre's anticipated return was put on hold because of Starr's health. Starr is recovering from a mild heart attack.
The Packers and their former franchise quarterback are in process of mending relations following a messy split in 2008, when Favre changed his mind about retirement and was traded to the New York Jets. Favre hasn't visited Lambeau Field since retiring for good in 2010.
Favre and Young sat and exchanged stories for 30 minutes about their playing days. Two reminisced about playing one another in a 1998 NFC wild-card playoff game at Lambeau Field. Young and the 49ers beat Favre in the Packers 30-27 in the final 10 seconds as Young found Terrell Owens for a touchdown. However, Favre won the other six matchups between the two.
The Packers plan to honor Favre next summer with his July 18 induction into the team's Hall of Fame, and his No. 4 jersey will be retired at halftime of a game during the 2015 season. Favre will be eligible for the NFL Hall of Fame in 2016.
''There's a lot of stuff in the works,'' Favre said. ''I am looking forward it. ... Obviously the history with my departure from Green Bay and all those things has made wonderful news, good or bad. But I think we're well beyond it.''
As Favre and Young wrapped up their chat, Favre had a few last things to say.
''It's exciting to be back,'' he said.
One audience member yelled, ''Welcome back, Brett.'' Another person quickly echoed that sentiment.
Favre then received another standing ovation.
---
---