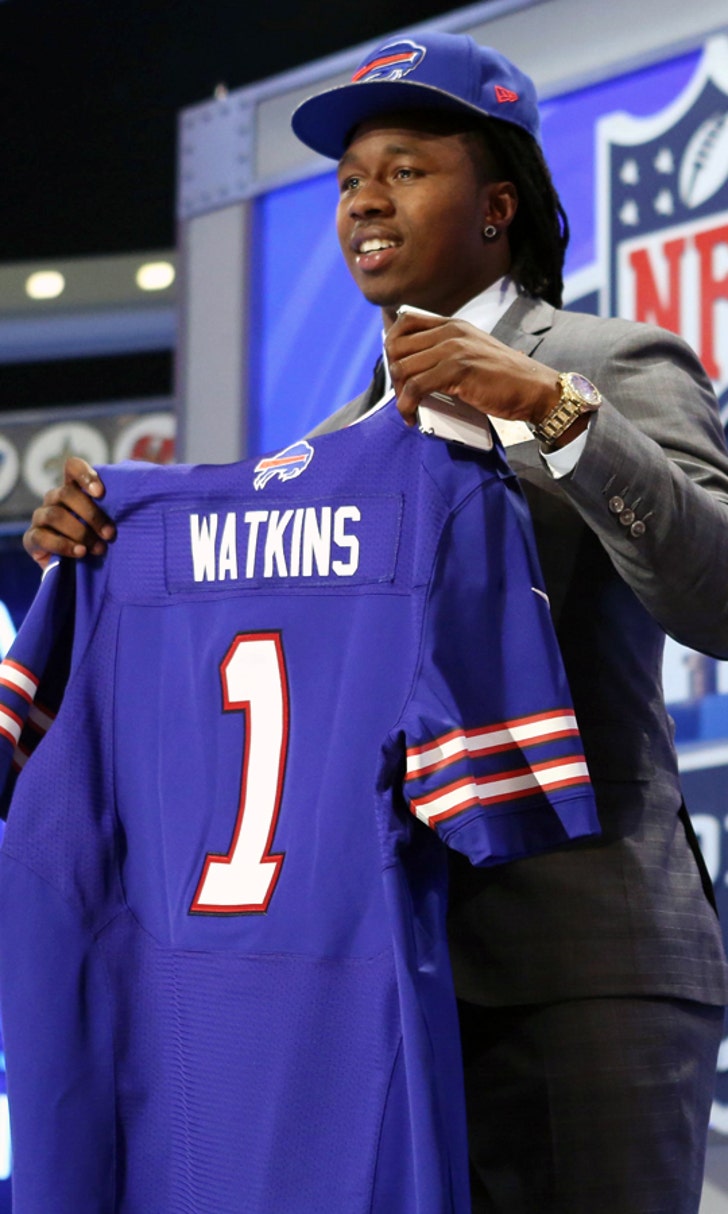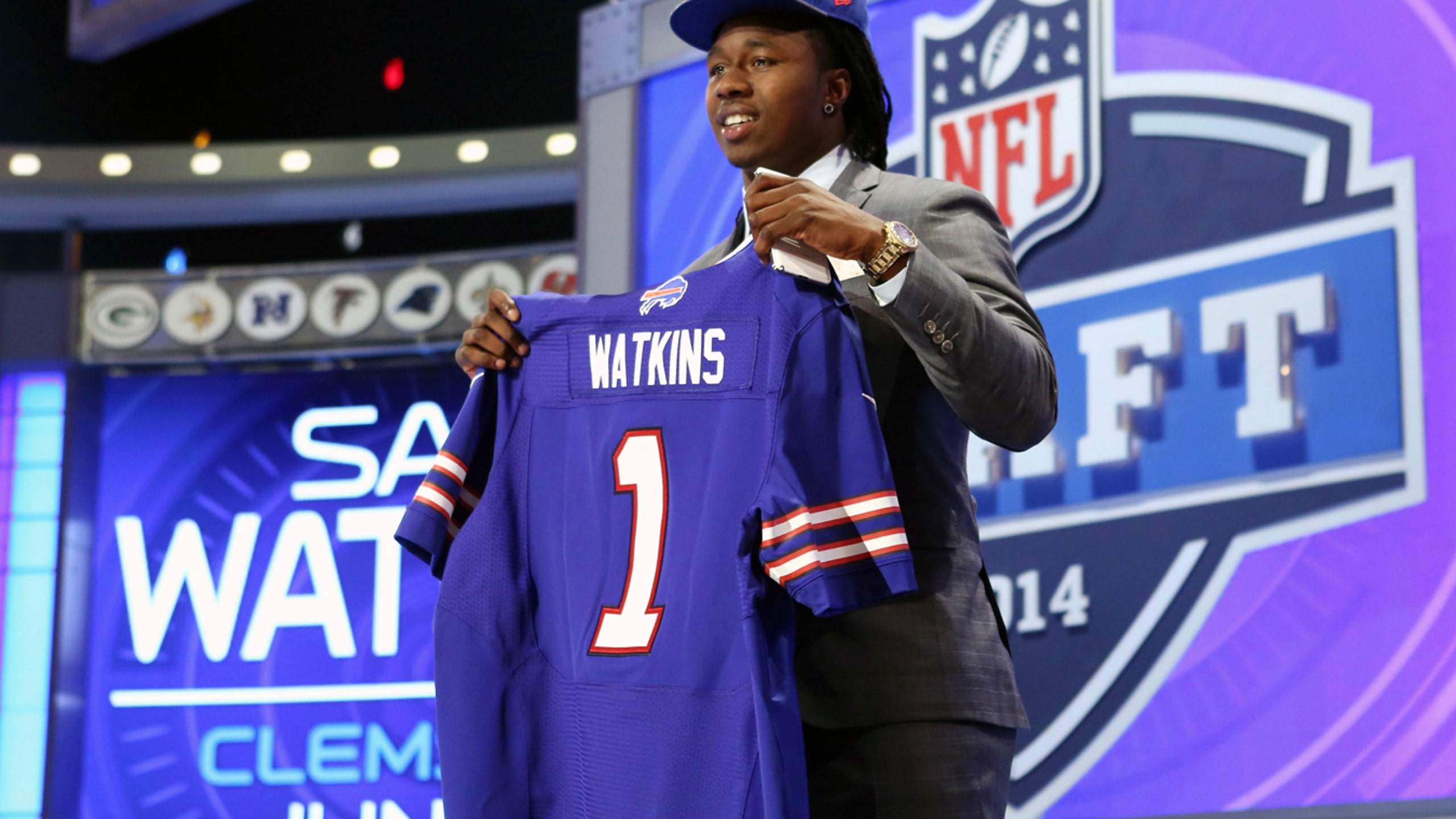 Bills move up to draft Sammy Watkins, give young QB a target
BY foxsports • May 8, 2014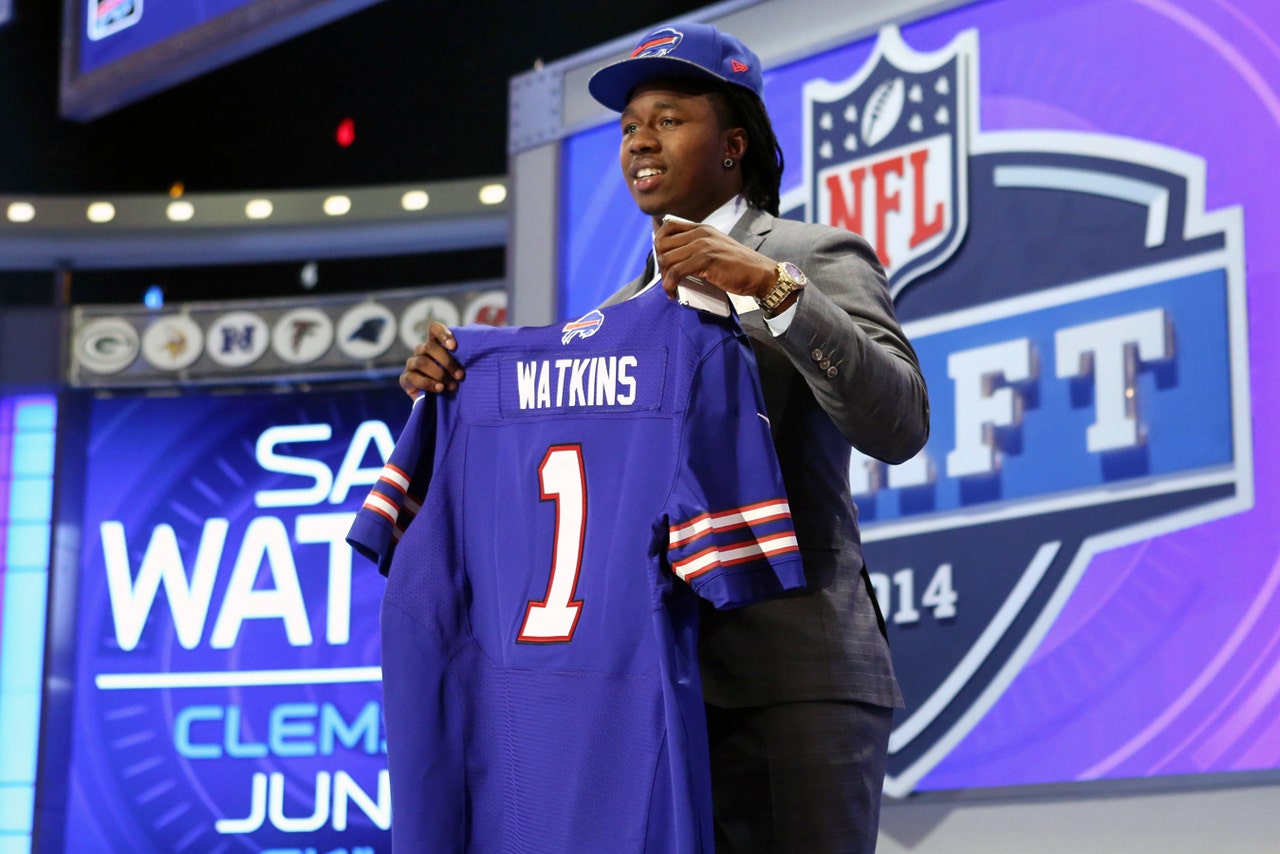 Doug Whaley was willing to risk future draft picks for the opportunity to land receiver Sammy Watkins and put the Buffalo Bills in a position to make the playoffs this season.
In his first NFL Draft as the Bills general manager, Whaley struck a deal with the Cleveland Browns to move up five spots to select the Clemson receiver with the fourth pick on Thursday night. To get Watkins, Buffalo gave up its No. 9 pick this year, plus a first- and a fourth-round pick in next year's draft.
''We thought it was a calculated risk, and a risk we were willing to take,'' said Whaley, who took over after Buddy Nix stepped down a year ago. ''The high cost of not making the playoffs is something we weighed, and we thought this guy was going to get us to the playoffs.''
The Bills are coming off their third consecutive six-win season. They've also gone 14 seasons without a playoff berth -- the NFL's longest active drought.
Watkins has the potential of providing the Bills' sputtering offense a dynamic threat. And he addresses the objective Whaley outlined in the weeks leading up to the draft: add talent to spur the development of quarterback EJ Manuel, who is coming off an inconsistent and injury-shortened rookie season.
''He's automatically going to make our quarterback better and us better as a team,'' Whaley said.
Manuel expressed his excitement by posting 16 exclamation marks on his Twitter account after Watkins was picked.
Buffalo finished last year 19th in total yards gained, and 29th in yards passing.
Manuel had his development stunted by three separate knee injuries that led to him missing six regular season and two preseason games. He finished with a 4-6 record with 11 touchdowns and nine interceptions.
Watkins, listed at just over 6-feet and 211 pounds, put up eye-popping numbers during his three-year college career.
He finished with 240 catches for 3,391 yards and 27 touchdowns in 29 starts, and set 23 school records. Watkins joined Rod Gardner as the only Clemson players to have multiple seasons topping 1,000 yards receiving. And he's the only Tigers player to score more than 10 touchdowns receiving in more than one season.
Last year, Watkins had 101 catches for 1,464 yards and 12 touchdowns.
Watkins was so excited to be drafted that he took a picture of himself and NFL Commissioner Roger Goodell at the draft podium at Radio City Music Hall.
And Watkins can fully appreciate the burden of expectation placed on his shoulders in knowing what the Bills traded away to draft him.
''That is a lot, but for me, I think I am prepared,'' he said. ''I need to be 100 percent when I get there. I need to be starting off on the right foot.''
Watkins is friends with former Clemson running back C.J. Spiller, who was Buffalo's first-round pick in the 2010 draft. Now he gets to join Spiller on a team that has been stocking up on young offensive talent, particularly at the receiver position.
Buffalo selected Robert Woods and Marquise Goodwin with second- and third-round picks last year. The Bills also made a trade with Tampa Bay last month to acquire Mike Williams.
Watkins' addition raises questions about returning starter Stevie Johnson's future with the team.
Whaley declined to address Johnson's status, saying the day's focus was about Watkins.
The trade with the Browns began developing immediately after Jacksonville selected UCF quarterback Blake Bortles with the No. 3 pick.
''We went into this draft saying we were going to be bold, and we made a bold move,'' Bills President Russ Brandon said. ''We're sitting up here very pleased right now.''
The Bills only have five picks left. Buffalo is next scheduled to pick 41st overall, in the second round set for Friday.
---
---