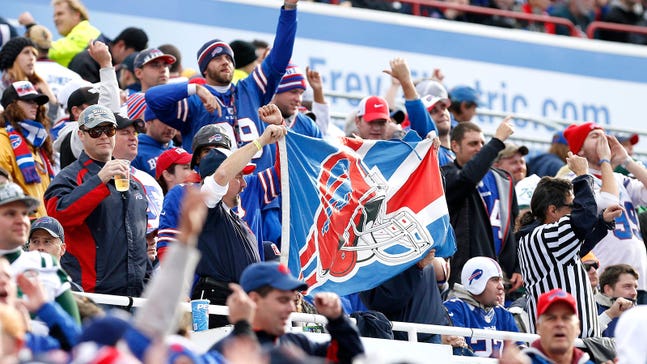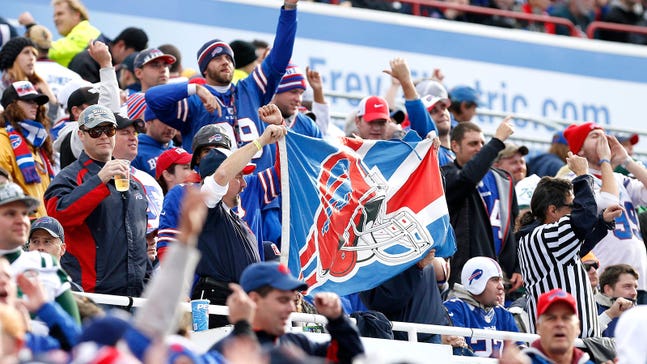 Bills among NFL teams working with MADD to curb alcohol-related issues
Published
Jun. 25, 2014 9:46 a.m. ET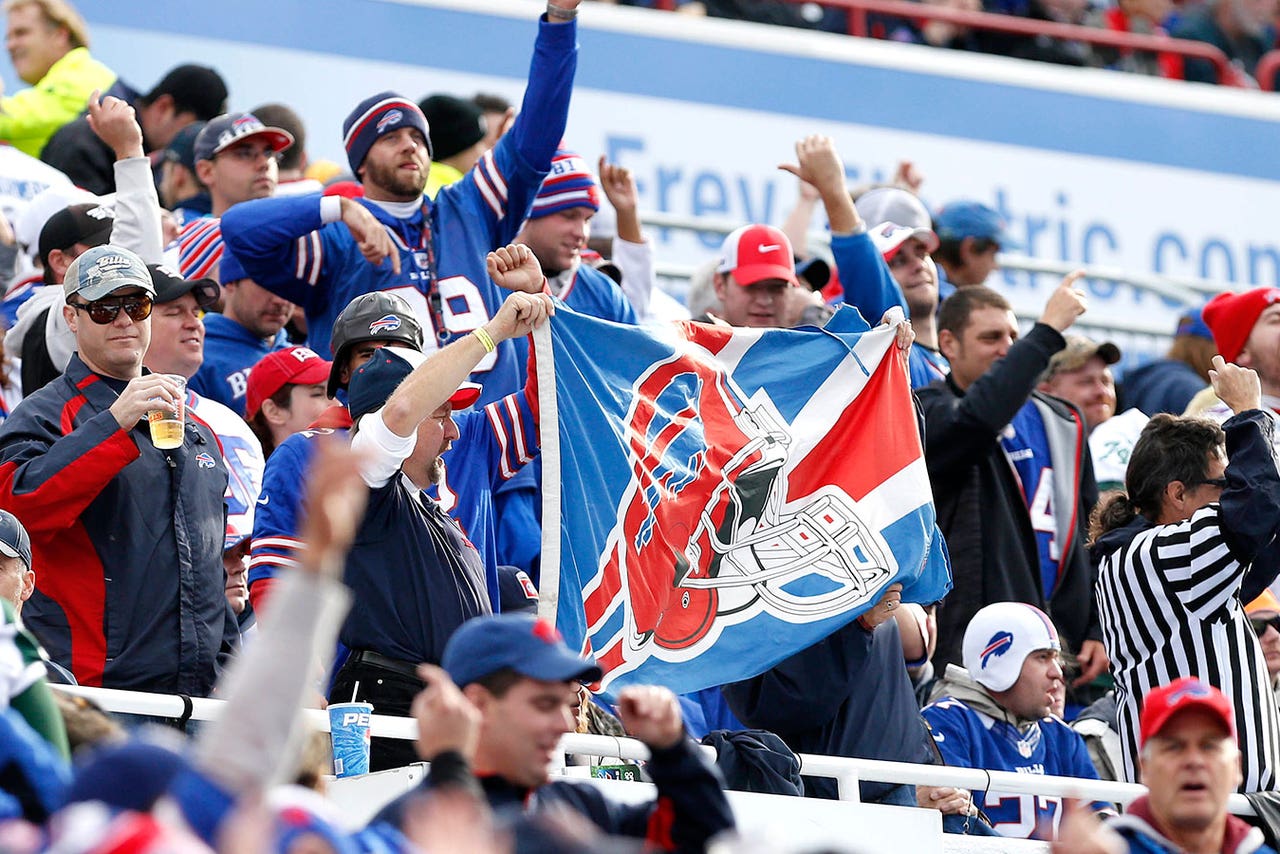 A recent proposal to expand local in-stadium beer sales before early Sunday home games drew negative attention to the excessive alcohol intake of some Buffalo Bills fans.
But according to the nation's largest non-profit advocacy group against drunk driving, the Bills faithful who do imbibe have become increasingly responsible.
A Mothers Against Drunk Driving executive told FOXSports.com that the number of participants in the MADD-sponsored safe-driver program at Bills games has increased by roughly 500 percent over the past five years.
Nick Ellinger, MADD's vice president of strategic outreach, said there were a total of 7,202 fans who signed up as safe drivers at 10 Bills home games during the 2013 season. The 2009 season total was 1,422 before MADD began working with the Bills.
"We're very happy, but we'd still like to see Buffalo get up to the level of some other teams, where 10,000 or more drivers sign up (annually) on game day," Ellinger told FOXSports.com in a telephone interview. "We're working with the Bills and know they would love to see an increase as well."
The Bills and Oakland Raiders were tabbed as the first two franchises for outreach when the NFL and MADD formed a partnership in May 2010. MADD now sponsors safe-driver programs with 14 NFL teams: Arizona, Buffalo, Carolina, Chicago, Cincinnati, Cleveland, Dallas, Denver, Miami, Oakland, Philadelphia, San Diego, San Francisco and Tennessee.
Ellinger said MADD documented a total of 252,455 safe-drivers during the 2013 NFL season. The figure doesn't take into account fans who arranged for their own transportation with a designated driver outside of the MADD program.
Some teams play MADD public-service announcements during games as a reminder about planning ahead with a designated driver and to discourage drunk driving. MADD further champions responsible game-day drinking through an outreach program that reaches into tailgating areas.
"There has been a continual expansion of the relationship with the NFL," Ellinger said. "We're very happy with it."
MADD also has continued its NFL player/employee outreach program to discourage drunk driving and underage drinking. "Victim-impact panels" that feature a community member who had a friend or family member killed or seriously injured by a drunk-driver were held for 11 franchises so far: Chicago, Dallas, Denver, Green Bay, New Orleans, New York Giants, New York Jets, Pittsburgh, San Diego, San Francisco and Tampa Bay.
MADD chief executive officer Debbie Weir told FOXSports.com last year that the group was invited to speak with the Steelers following several alcohol-related player arrests in 2012. A high school senior shared the tale of how her best friend was killed and she was permanently injured when their car was hit by a drunk driver.
"There weren't many dry eyes in the room," Weir said.
The Steelers haven't had a player arrested on a DUI charge since the presentation.
The Bills recently lobbied to change a local law hoping to begin beer sales at 11 a.m. ET for games with 1 p.m. kickoffs at Ralph Wilson Stadium. Sales currently are prohibited before noon. The measure was unsuccessful. However, it did raise questions about the team's motives for trying to open the taps earlier.
Critics claimed the Bills were attempting a money-grab. Bills spokesman Scott Berchtold disagreed. He said the effort was designed primarily to help alleviate the heavy congestion that regularly occurs entering the stadium from fans tailgating in the parking lot.
The Bills also wanted to improve the pregame atmosphere by enticing fans to enjoy some of "the new interactive fan experiences and dining options" now available following a stadium renovation, Berchtold said.
Even though the proposed bill would have led to expanded beer sales, the Bills contend that such a measure also would have lead to more responsible fan drinking. Stadium servers and vendors are required to undergo sales training through the non-profit group T.E.A.M. (Techniques for Effective Alcohol Management). Ellinger supports Buffalo's claim and said T.E.A.M. training can be "very effective in stopping underage drinking and excessive drinking." Both of those issues are more prevalent in the unregulated tailgate environment.
All eight of Buffalo's regular-season home games are slated for 1 p.m. ET kickoffs, although that could change after Week 5 under new rules of the NFL's "flex" scheduling process.
---
---