National Football League
National Football League
Bears hire Trestman as coach
Published
Jan. 16, 2013 12:00 a.m. ET

The Chicago Bears hired Montreal Alouettes coach Marc Trestman on Wednesday to replace the fired Lovie Smith.
He has two basic tasks — fix the offense and lead the team to the playoffs on a consistent basis.
How he meshes with quarterback Jay Cutler could go a long way toward determining his success.
It's the first head coaching job in the NFL for Trestman, a longtime assistant in the league who spent the past five seasons coaching the CFL's Alouettes and led them to two Grey Cup titles.
Trestman was an offensive coordinator with Cleveland, San Francisco, Arizona and Oakland.
Chicago general manager Phil Emery had a wide search, meeting with at least 13 candidates. Besides Trestman, he also brought back Seattle Seahawks offensive coordinator Darrell Bevell and the Indianapolis Colts' Bruce Arians for second interviews.
Trestman wasted little time starting to assemble his staff, bringing in two new coordinators.
The Bears hired New Orleans Saints offensive line coach Aaron Kromer as their offensive coordinator, hoping to revive a group that often sputtered with Mike Tice calling the plays.
The also added Dallas Cowboys special teams coordinator Joe DeCamillis as their special teams coordinator and assistant head coach to replace Dave Toub.
The Bears announced those moves Wednesday evening.
The coaching changes come on the heels of a 10-win season in which they fell apart after winning seven of their first eight games.
Smith was let go after nine years, ending a run that included a trip to the Super Bowl but also saw Chicago miss the playoffs five of the past six seasons.
That move did not sit well with some players at the time, but Cutler and star receiver Brandon Marshall are looking forward to working with Trestman.
''He's been successful wherever he's been,'' Cutler told the Bears' website. ''He's from the West Coast coaching tree, which I'm familiar with. It's what I came into the league with, with (Mike) Shanahan (with the Denver Broncos in 2006), so I'm looking forward to it.
''He understands quarterbacks. He understands their thought process and the minds of quarterbacks and what we have to go through. It's going to be a quarterback-friendly system and I can't wait to get started with him.''
On Twitter, Marshall made his feelings clear.
''Heard so many GREAT things about Coach Trestman can't wait to follow his lead,'' he wrote. ''Reading his book now.''
Trestman wrote ''Perseverance: Life Lessons on Leadership and Teamwork,'' a motivational biography released in 2010.
The Bears, who have scheduled a news conference for Thursday morning, are turning to the 57-year-old Trestman in part because of his background with quarterbacks.
He worked with Bernie Kosar as an assistant at the University of Miami and again when he was on the Browns' staff in the 1980s. Trestman helped the Raiders reach the Super Bowl at the end of the 2002 season with an offense he geared for Rich Gannon, the league's MVP that year.
In recent years, Trestman has worked as a consultant in the NFL and in the offseason helped quarterbacks entering the league - including Cutler for a few days. His biggest task will be maximizing the man behind center and getting the offense to click.
That's something that never really happened under Smith, who oversaw a top defense with stars such as Brian Urlacher and Lance Briggs but could not solve the issues on the other side of the ball.
The Bears' offense never ranked higher than 15th under Smith, and the problems in that area along with the postseason misses ultimately led to his dismissal.
The Bears have big holes on the offensive line and at tight end, but the No. 1 task is connecting with Cutler. As gifted as he is, questions remain about his makeup and demeanor.
He has one year left on his contract, and the Bears have to figure out if he can lead them to the top. In Chicago, the deck at times has been stacked against him.
His relationship with former offensive coordinator Ron Turner seemed icy, and he took a beating in Mike Martz's system. Cutler will now be working in his fourth system since the Bears acquired him from Denver in 2009.
Besides the issues on the line, Cutler also lacked a go-to receiver his first three years in Chicago, but that changed in a big way before this season. The Bears hired Emery to replace the fired Jerry Angelo as GM after a late collapse that season, and although he was given a mandate to work with Smith for at least a year, he was able to retool the roster.
The biggest move? That was the trade with Miami for Marshall, Cutler's favorite target in Denver.
Marshall set club records for catches and yards, but the Bears still ranked 28th on offense.
It didn't help that receivers Alshon Jeffery and Earl Bennett missed time with injuries or that running back Matt Forte was also banged up.
More than anything, Cutler would like to see some continuity.
''It's hard,'' he told the team's website. ''You start back at zero every year with the entire offense, so it's definitely challenging. I think if you look across the league at elite and very good quarterbacks, they've all been in systems for numerous years. That's what our goal is here, for coach Trestman to come in and install his system and us win games and keep him around for a long time to be able to grow year in and year out in this system and get everyone better.''
---
---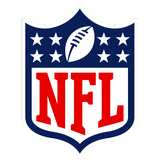 Get more from National Football League
Follow your favorites to get information about games, news and more
---