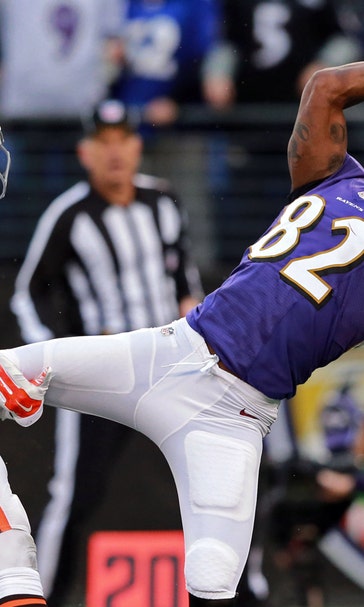 Baltimore Ravens draft preview: Picks will help address a lot of needs
April 17, 2015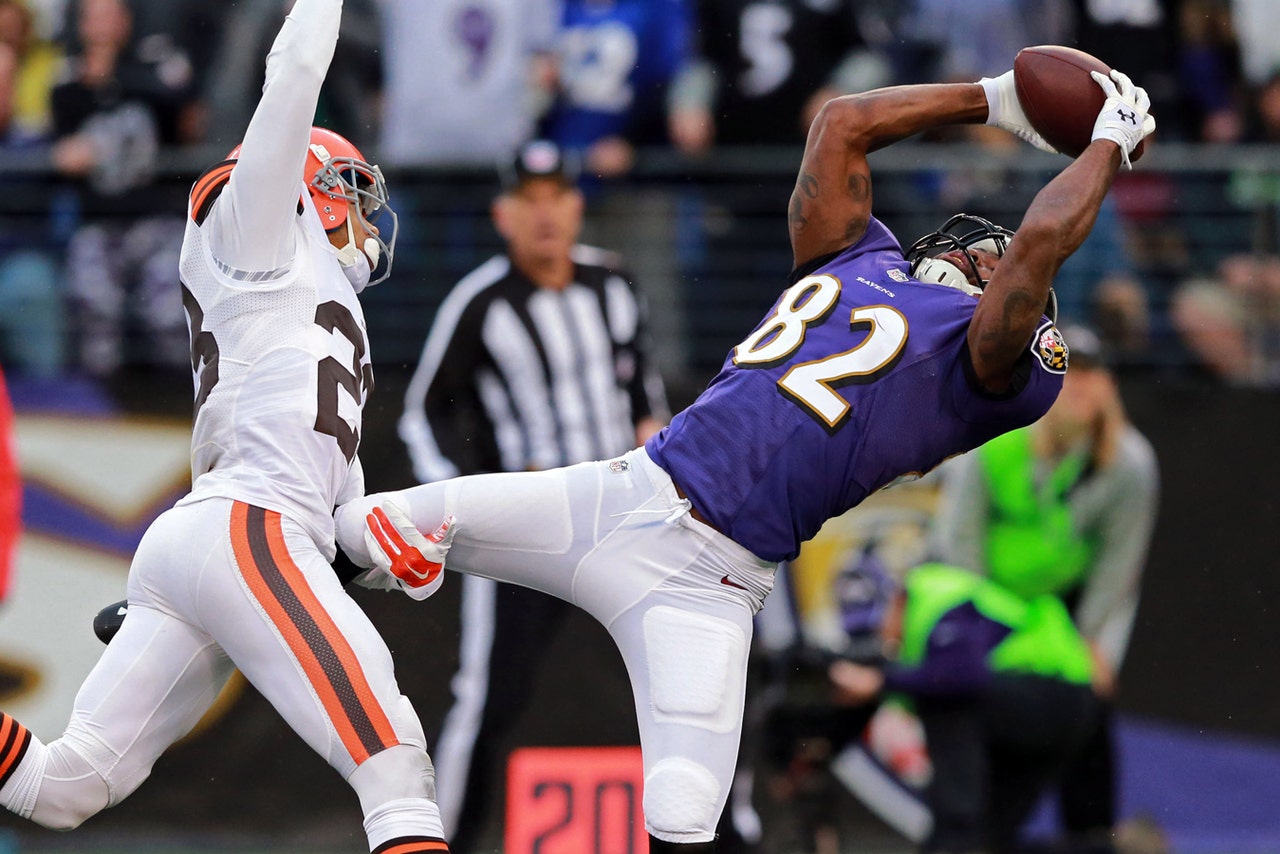 The Baltimore Ravens hold the No. 26 overall pick in the NFL Draft. In our 32-team preview series, FOXSports.com takes a look at their roster post-free agency and delivers a plan of attack for the last day in April.
Since general manager Ozzie Newsome selected Jonathan Ogden and Ray Lewis in the first round of the 1996 NFL Draft, the Ravens have drafted one running back in the first round. That player was Jamal Lewis in 2000.
Lewis, a running back from the University of Tennessee, went onto have a decorated career, eclipsing the 1,000-yard mark seven times and even breaching the 2,000-yard mark in 2003. Since then, the Ravens have selected one wide receiver in the first round, too.
Seeing as the Ravens have a pressing need at both the running back (despite re-signing 30-year-old running back Justin Forsett) and wide receiver (allowing wide receiver Torrey Smith to walk in free agency) positions, one would assume that they might be in the market to take a skill player with the No. 26 overall pick. But someone who has studied Newsome's tendencies would tell you otherwise. In fact, Newsome hasn't spent a first-round pick on an offensive player since 2009, drafting Michael Oher from Ole Miss.
One of the biggest misnomers about the draft is that teams solely look to address needs. While it's something front offices clearly keep in mind, the truth is teams are looking at their roster in short-term windows hoping for long-term payoffs. Ultimately, it's about picking the best player available. Of course, each franchise operates differently, but Newsome is pretty consistent with his draft strategy.
"I don't go in with any preconceived ideas that I'm not going to draft offensive players; I'm an offensive player myself," Newsome said this month, via the team's website. "But I do believe you win with the defense."
Last year, of Newsome's first five picks, four were on defense. The year before, his first four picks were from that side of the ball, as well.
Aside from that, the Ravens are confident that having quarterback Joe Flacco gives them the opportunity to develop wide receivers. In 2013, undrafted rookie Marlon Brown was the team's second-leading receiver, catching 49 balls for 524 yards and 7 touchdowns. Last season, journeyman wide receiver Kamar Aiken had 24 receptions for 267 yards and 3 touchdowns.
With seven picks in this year's draft, the Ravens have the flexibility to move up in the draft and target a player they covet. By trading Haloti Ngata to Detroit this offseason, the Ravens picked up a third- and fourth-round pick. They also netted three compensatory picks (Nos. 136, No. 171 and No. 175) and got a sixth-round pick by trading linebacker Rolando McClain to the Cowboys last year.
Never afraid of the draft-day trade, Newsome could make a splash to get the player they value most. If they stay at No. 26 overall, below are a few options for Newsome and Co. to consider:
Positions of need: WR, RB, CB
Three options to consider at No. 26
Kevin Johnson, Wake Forest, CB: Some consider Johnson to be the best cover corner in the class, which will ultimately equate to him being a first-round pick. Johnson never missed a game during his college career, and his six-foot, 188-pound frame could be intriguing. The Ravens are looking for a No. 3 cornerback, who can eventually play on the outside in 2016.
Jalen Collins, LSU, CB: Collins, who made just 10 starts at LSU, has a rare blend of size and speed. He's raw, but his natural talent makes him hard to pass on. If defensive coordinator Dean Pees wants to add a talented player with some upside down the road, Collins could be his guy.
Eddie Goldman, Florida State, DT: The Ravens drafted Goldman's former teammate Timmy Jernigan a year ago, but adding Goldman gives this defensive line a much-needed boost after Ngata's departure. Goldman is a versatile defensive lineman who played in three different schemes in three years at Tallahassee. At 6-foot-4, 330 pounds, Goldman is athletic for a big man, clocking a ridiculous 4.51 in the 40-yard-dash. Goldman has a high ceiling.
---
---