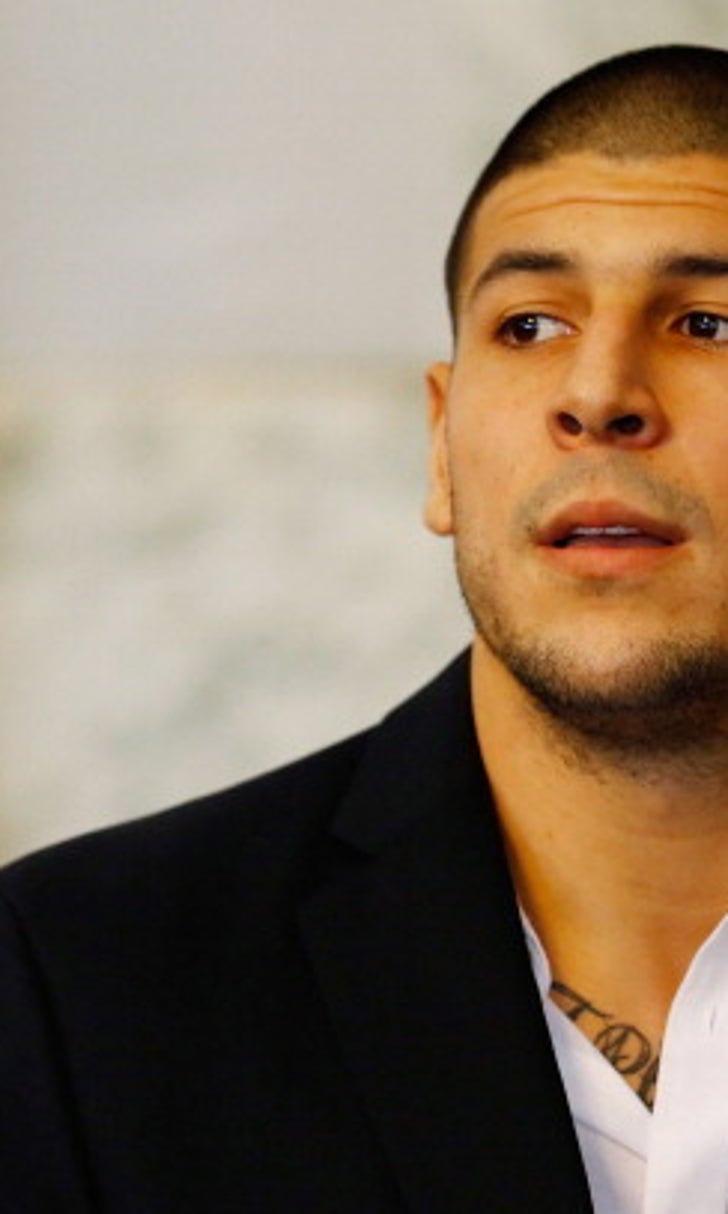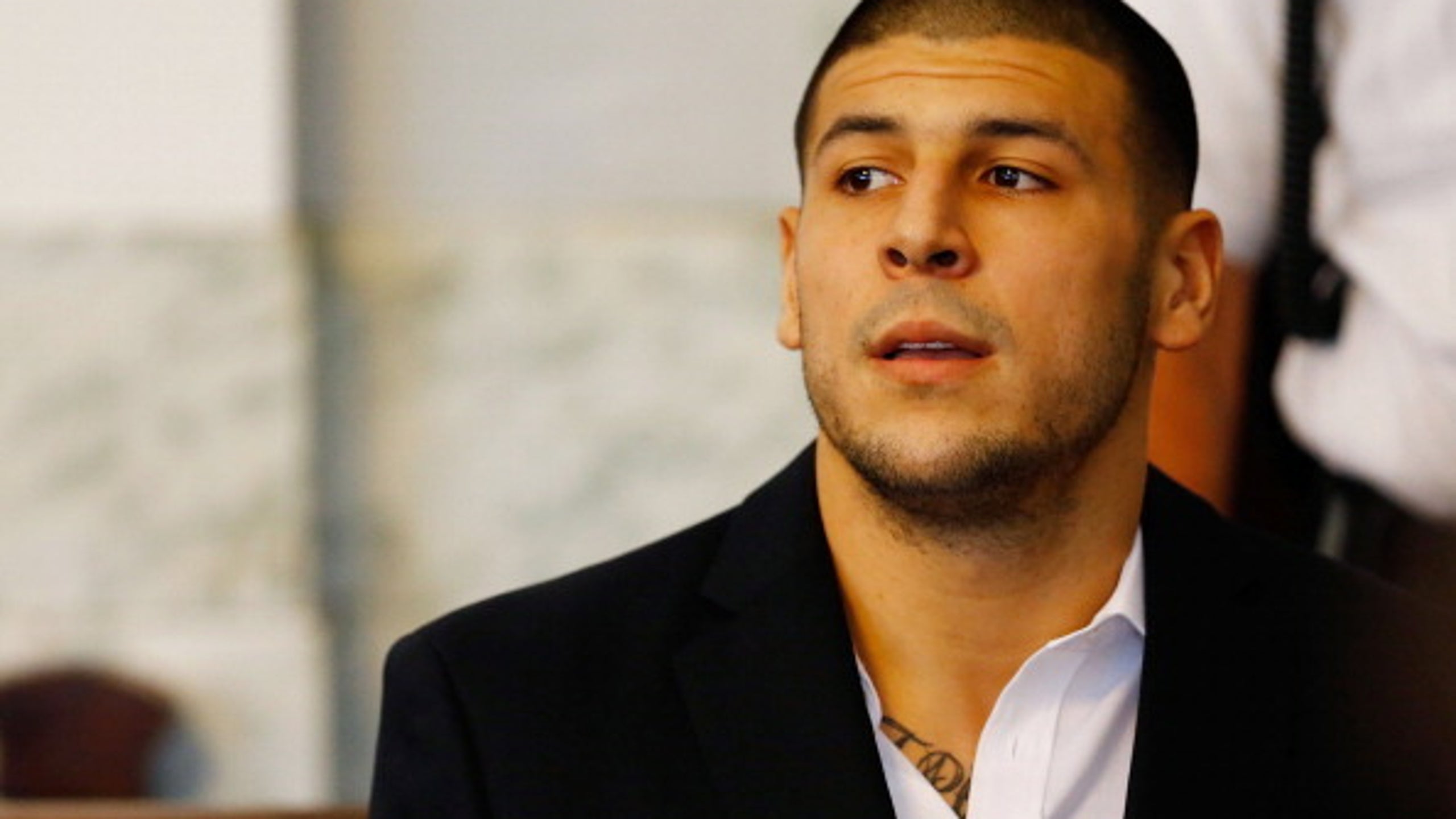 Aaron Hernandez's lawyers claim juror was 'untruthful'
BY foxsports • June 15, 2015
By Steve DelVecchio
Earlier this month, Aaron Hernandez's lawyers submitted new filings in court that aim to have the former New England Patriots tight end's murder conviction overturned. Apparently there is an issue with one of the jurors in the case, and that juror's ability to be impartial was questioned by way of an anonymous phone call.
Redacted court documents that were made public on Monday show that one of Hernandez's lawyers, James Sultan, says he spoke with an anonymous caller four times starting the day after Hernandez was convicted, which was April 15. The caller allegedly told Sultan that one of the jurors was present for a discussion about the 2012 double murder in Boston that Hernandez has been charged with.
Hernandez has pleaded not guilty to the double murder charge, and mention of the killings was prohibited during the Odin Lloyd murder trial. The tipster who called Sultan claimed the juror lied about his or her knowledge regarding the Boston shooting.
TMZ notes that Sultan also said the woman who called him also claims she can prove the juror knew about the Lloyd murder ahead of time and was "hoping" to be on the jury for the case.
The biggest hurdle Hernandez's lawyers face is that the identity of the caller is unknown. Superior Court Judge Susan Garsh, who presided over the Lloyd murder trial, has ruled that the accused juror's identity remain protected. Sultan has asked Garsh to authorize a subpoena to trace the calls of the anonymous caller.
For now, Hernandez should keep writing his flirtatious letters from prison and not hold his breath. It would be a surprise if anything comes of this.
More from Larry Brown Sports:
---
---