Major League Baseball
Major League Baseball
White Sox 4, Rays 2
Published
Apr. 10, 2011 1:54 a.m. ET

A.J. Pierzynski had a big hit and some heated words for Felipe Lopez.
Pierzynski hit a two-run double and Phil Humber pitched a career-high six innings to lead the Chicago White Sox over the sputtering Tampa Bay Rays 4-2 on Saturday in a game that got a little testy at the end.
Lopez appeared to take exception to an inside pitch from Chris Sale in the ninth inning, then flipped his bat in the lanky left-hander's direction after hitting a solo home run.
When Lopez crossed home plate, he and Pierzynski went nose-to-nose and jawed at each other for a couple of seconds, but there was no pushing or shoving.
''I don't know what you're talking about. I just said hi,'' said Pierzynski, who has often drawn the ire of opponents during his career. ''He lives down the street from me in Orlando, so I was just asking him how his house was.''
Lopez was led away by Tampa Bay manager Joe Maddon as he made his way toward the dugout. Sale finished up for his first save of the season.
''(Sale) kind of got him going a little bit. I'm certain he was not throwing at him at all. This kid could be a little wild. He's got a whippy, great arm and he just left the ball in and it kind of woke Felipe up and he hit the next pitch,'' said Maddon, who wasn't happy with Lopez flipping the bat toward Sale. ''That's something you don't want to see.''
Lopez said the bat was flipped unintentionally.
''I didn't think they were throwing at me. I just play baseball like that. Whether they throw inside or high, I get back in the box,'' Lopez said. ''I didn't mean to throw the bat like that. It was unfortunate. I wasn't trying to do that. I know I didn't do it on purpose.''
One day after Manny Ramirez abruptly retired rather than face a 100-game suspension for a second violation of baseball's drug policy, the Rays dropped to 1-7.
''We didn't play poorly, but we're just not hitting,'' Maddon said. ''That's why we're in such a dilemma right now.''
After blowing a three-run lead in the ninth on Friday night in Tampa Bay's only win of the season, the White Sox got a solid pitching performance led by Humber.
In his third career start and first for Chicago, Humber (1-0) allowed one run and four hits. He struck out four and walked two. The 28-year-old journeyman had previously pitched for the Mets, Twins and Royals before being claimed by the White Sox off waivers from Oakland on Jan. 18.
''Last year, I thought I turned the corner with Kansas City. They gave me a good opportunity and I felt like I got comfortable, finally,'' said Humber, drafted No. 3 overall by the Mets in 2004. ''I had plenty of chances. It's just about relaxing, allowing yourself to get out of the way. A lot of the times I've put too much pressure on myself. Now I feel a lot more relaxed and let my ability work.''
Humber is filling the fifth spot in the rotation for Chicago while Jake Peavy rehabs a shoulder injury. Humber had made two relief appearances this season, allowing two runs over two innings.
Will Ohman and Sergio Santos each pitched a scoreless inning of relief before Sale closed it out against Tampa Bay's struggling lineup.
White Sox manager Ozzie Guillen opted to go with Sale in the ninth after Matt Thornton blew Friday night's game. Guillen took into account the number of pitches Thornton threw on Friday, but did say who closes will be determined on a daily basis by him.
''Thornton was beat up today,'' Guillen said. ''That's what you're going to see. I'm going to go with my gut feeling to see who throws the ball better. Obviously, Thornton is going to get the most opportunities, but in the meanwhile I'm the manager of this ballclub and I'm going to put the best guys out there.''
Rays starter Wade Davis (0-2) improved from his first start of the season, allowing two runs and five hits in six innings. In his previous outing, Davis gave up four runs and eight hits in 6 1-3 innings of a 5-1 home loss to Baltimore.
With the score tied at 1, Paul Konerko led off the fourth with a double. After Carlos Quentin struck out, Pierzynski walked and Mark Teahen drew a two-out walk to load the bases. Brent Morel gave the White Sox a 2-1 lead when he blooped a broken-bat infield single over Davis.
''I should've had it,'' Davis said. ''I took a glimpse to see if anyone was coming - didn't want to have any collisions. I saw the ball. I had time to get there. I was thinking about the other guys coming in.''
The damage could've been a lot worse, but Davis got help from right fielder Sam Fuld, who made a spectacular diving catch on the warning track to rob Juan Pierre of at least three RBIs.
The White Sox added to their lead in the seventh. With the bases loaded and two outs, Pierzynski tagged reliever Jake McGee with a double over Fuld's head in right to score two more runs.
After a leadoff walk to Dan Johnson in the second, Humber gave up an RBI double to Ben Zobrist.
Morel opened the third with a double off the left-field wall and scored on Gordon Beckham's sacrifice fly.
NOTES: Guillen said there is no timetable on a return for DH Adam Dunn, who is recovering from an appendectomy. Dunn said Friday was the worst he's felt since having the appendectomy, but on Saturday he felt better and was able to take a few swings in the cage at less than 100 percent. ... Rays LF Johnny Damon tied Ramirez and Richie Ashburn (2,574) for 72nd place on the career hits list. ... Konerko's double in the fourth moved him past Nellie Fox into third place on the White Sox career list with 336.
---
---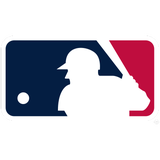 Get more from Major League Baseball
Follow your favorites to get information about games, news and more
---