Major League Baseball
Major League Baseball
WBC's Team USA lacks biggest stars
Published
Jan. 16, 2013 12:00 a.m. ET

Derek Jeter has been the face of American baseball for nearly two decades. He plays the marquee position for the sport's flagship franchise. He has five World Series rings and a .308 postseason batting average. You name the category, he's the active leader — championships, endorsements, tabloid ink spilled in the name of his dating life.
And when the call came to play for his country in the World Baseball Classic, he answered. Twice. Jeter batted a combined .347 in the 2006 and 2009 tournaments, which surprised no one. He wins at life, and he does it on merit.
But Jeter won't play for his country at this year's WBC, now barely more than six weeks away. He's still recovering from the broken ankle he suffered during last year's American League Championship Series. Otherwise, he would play — particularly when considering his friend and mentor Joe Torre is managing Team USA.
In all likelihood, this was Jeter's last chance to play in the WBC. He faces enough skepticism about his ability to handle shortstop this year at age 38 — let alone in an international competition four years from now.
Sooner rather than later, the unofficial consortium of Major League Baseball, USA Baseball, Madison Avenue and (of course!) the media will settle on the new avatar for our national pastime. We have no shortage of candidates: Buster Posey, Mike Trout, Bryce Harper, Justin Verlander, Clayton Kershaw and David Price are some of the first names that come to mind. How convenient that the WBC will take place this March, so these stars can make an even greater imprint on fans across the country, and …
Wait.
What?
They aren't going to play?
Oh.
When Team USA's provisional roster was announced Thursday morning, not one of those six names was on it.
Team USA absolutely has enough talent to win anyway. And young, charismatic stars like Adam Jones and Giancarlo Stanton will be on the team. But the collective no-show of their peers is, in a word, disappointing.
This is not to question the character or patriotism of the players who have opted out. Some may be feeling pressure from their teams to stay in camp. (Such arm-twisting, by the way, is prohibited under the MLB-sanctioned WBC charter.) Others may be concerned with the injury risk, which is misguided. MLB research shows there were more April disabled list assignments, by percentage, in '06 and '09 for players who did not play in the WBC than for those who did.
Rather, the big-name abstentions point to an underlying flaw with a tournament that can — and should — grow to become baseball's answer to the soccer World Cup. And the source of that problem is the attitude of some American players, executives, fans and, yes, reporters.
Any understanding of this dynamic begins with the acknowledgement that Team USA's WBC performance has, to date, been quite poor: 7-7 with zero appearances in the title game. (Japan is the two-time defending champion, with wins over Cuba and South Korea.) So, it's not as if we dominated the rest of the world and fell victim to a bad bounce or two in the medal round.
We should want to reassert our supremacy in the sport, particularly when considering our all-time WBC record suggests precisely such a statement is needed. Instead, it seems several American stars see the WBC as a matter of convenience rather than an obligation to country and sport. They don't want to play entering their walk year. They don't want to play if they just changed teams, signed a big contract or went to the postseason. They will do it, only if the timing is exactly right.
For just about every other participating nation, the opposite is true: Players offer an immediate "yes" unless they are injured. Miguel Cabrera and Pablo Sandoval were on the field in Detroit Oct. 28 for the final game of the 2012 World Series; they were the first players to commit for Team Venezuela. They will be joined by ace Felix Hernandez, who is as close to free agency as Kershaw and Verlander and has averaged close to 240 innings per season over the past four years.
Why do American players buy into the myth of increased injury risk more than players from other countries? Sure, there is inherent risk in the WBC. But no one has come up with hard evidence to suggest the tournament is any more dangerous than a spring-training game. Particularly for position players, one could argue that they are safer in the WBC, facing pitchers who are further along in their preseason throwing progression, as opposed to a live-armed 19-year-old called up from Class A to pitch in a big-league spring training game. And if a long-term injury does occur in WBC play, the player's MLB club is insured at 100 percent for the salary he earns while on the disabled list.
The rationalization du jour is the desire for a "regular spring-training preparation," as Trout's agent, Craig Landis, explained to the Los Angeles Times. That is a dubious explanation on two levels: In 2012, Trout had one of the best seasons in any of our lifetimes after health problems prevented him from "regular spring-training preparation." Furthermore, any visitor to a major-league clubhouse in early- to mid-March — when the World Baseball Classic is held — will hear players grumbling that spring training is too long and they can't wait to get the hell out of there.
Nonetheless, with Trout & Co. on the sidelines, the lame excuse is there in case we need it: Oh, no one cares about the tournament because we don't send all of our best players. Well, here's a radical concept: How about we lend greater legitimacy and profile to the event by sending the best of our best, the way the other countries have, and then accept the results as they are? USA Basketball demanded a similar commitment from superstars like LeBron James and Kobe Bryant after the 2004 Olympic debacle. The result has been a 16-0 record and two gold medals.
A similar movement could take place in baseball, if a Jeter (or LeBron) figure emerges as the new Captain America and demands more of his countrymen. But it doesn't appear that will happen in 2013. So the fans will probably take a cue from their idle heroes, following the WBC but not fully investing their emotions in it, because that's easier on our egos, anyway. In the event of a defeat, we'd much rather complain about the timing of the event than acknowledge what that 7-7 record says: The world is catching up to us.
The US remains the structural center of the baseball universe, producing more than 70 percent of current major-league players and serving as the base for 29 of its 30 teams. The game is richer, greater and more diverse than it's ever been. Those are manifestly positive developments. Yet, because of how the history of our nation is intertwined with the history of the sport, the US bears a unique responsibility to grow the WBC as the sport's premier international tournament.
A large part of that obligation is showing up. And it would be nice to win once in a while, too.
---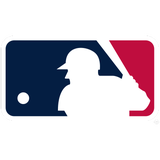 Get more from Major League Baseball
Follow your favorites to get information about games, news and more
---