Major League Baseball
Major League Baseball
Twins-Blue Jays preview
Updated
Mar. 4, 2020 11:45 p.m. ET

TORONTO -- The Minnesota Twins hope that Ervin Santana can accomplish something Saturday that a team meeting could not.
That is, end their losing streak.
After manager Paul Molitor addressed the team before the opener of a three-game series with the Toronto Blue Jays on Friday, the Twins had their losing string reach eight games.
The Blue Jays hit four home runs in defeating the Twins 15-8.
Santana (6-10, 3.39 ERA) will get the start Saturday against Blue Jays right-hander Marcus Stroman (9-5, 4.47 ERA).
Santana would seem to be a good candidate to give the Twins a win. He has a 1.72 ERA in his past 10 starts. Then again, he is 0-4 against the Blue Jays since 2011.
"I don't think Ervin is going to change what he does," Twins manager Paul Molitor said. "A young guy like Pat (Dean, who took the loss Friday), without a lot of experience coming in here, it's hard to be the same guy.
"Ervin doesn't seem to change, environment to environment, team to team. He knows these guys, he's faced them. They've got a nice environment going here, but hopefully he can hold it down and we can have another good offensive day."
The right-hander took the loss Sunday at Kansas City despite allowing two runs, five hits and a walk while striking out a season-best 10 in seven innings.
Santana did not factor in the decision when he faced the Blue Jays on May 19 at Target Field, allowing two runs, four hits and two walks with five strikeouts in eight innings.
He is 6-7 with a 3.61 ERA in 18 career starts against the Blue Jays.
Stroman is on a bit of a roll himself. He is 2-1 with a 2.45 ERA in his past six starts.
He did not factor in the decision Sunday when he held the Cleveland Indians to seven hits and one run in 7 1/3 innings. He struck out nine as the Blue Jays lost 3-2.
Stroman is 1-1 with a 2.63 ERA in two career starts against the Twins, including a 1-0 record with a 1.17 ERA in one start this season.
With the win on Friday, the Blue Jays moved into first place in the American League East by one game over the Boston Red Sox, who lost 6-3 to the Kansas City Royals.
Toronto's sputtering offense had a big game with Justin Smoak and Russell Martin leading the way with five RBIs and a home run each. It was just the ninth time in their past 18 games in which the Blue Jays have scored more than three runs.
"I feel like day in and day out we have a good approach," Smoak said. "It's just as a team we hadn't really gone in there and caught on fire. Hopefully, now that will help us out a bit."
The Twins dropped to 30 games below .500.
"I told them it's not a matter of me trying to convince them how many games we can win," Molitor said of his team meeting. "I just talked about what was left on the table here over the last 35 games. You're looking for guys to just step up and take the challenge head-on."
---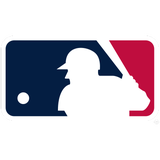 Get more from Major League Baseball
Follow your favorites to get information about games, news and more
---