Major League Baseball
Major League Baseball
Torre does amazing job to keep Dodgers together
Published
Oct. 14, 2009 7:46 a.m. ET

Here's something I learned Tuesday night: Joe Torre texts.


downlevel descriptionThis video requires the Adobe Flash Player. Download a free version of the player.


"I texted several players and Joey and heard right back," Torre said, when asked if he passed along his congratulations to Joe Girardi and the Yankees after they advanced in the American League playoffs.

"A lot sooner than I would have returned it — I know that. We haven't spoken, but we text back and forth."

Torre is 69 but has picked up the preoccupation of teens and twenty-somethings. Maybe there is a little Hollywood to him at the end of this second season in L.A.

Then there are the moments that remind you how the years are adding up for Torre: He has managed five major league teams for a total of 28 seasons. He has reached the playoffs for a record-tying 14 years in a row.

And he's nearing the end.

"I have one year left on my contract, I don't anticipate it being more than that," Torre said Tuesday, two days before his Dodgers opened the National League Championship Series against the Philadelphia Phillies.

"I'm pleased as hell, what's happened here this first two years. The players seem more comfortable this year, more confident. Really, that's the satisfaction a manager gets, when they improve and seem to buy in to what you're trying to sell them."




Torre added later that he's talked about retiring before. He also qualified his statement with the well-worn phrase of a baseball man who can't walk away: "My wife doesn't believe me."

Maybe he will change his mind at some point over the next 12 months. But if he doesn't, and the Dodgers have a disappointing 2010 season, could this be our last look at Torre managing in October?

Torre hasn't won a World Series since 2000, the Dodgers since 1988. There is some healthy urgency on both sides. And whether Torre is about to win his fifth world title or not, a pause for perspective is in order.

Dodgers general manager Ned Colletti said in a Tuesday telephone interview that Torre "has been in more games of this importance, at this time of year, over the last 14 years, than anybody else." And he's right. The Yankees' run of postseason appearances ended last year — their first season after Torre left — but the manager's streak simply followed him west.

And now we may be witnessing one of the finest seasons in a managerial career that began with the 1977 New York Mets.

Despite Manny Ramirez's drug suspension, despite the presence of only one 200-inning pitcher in his starting rotation, the Dodgers led the NL in victories. Then they surprised many in baseball with a Division Series sweep of St. Louis.

Ramirez's long absence threatened to define this team, but Torre's guidance made it a footnote in a season known for Andre Ethier's walk-off stylings. Torre doesn't have as many veteran leaders as he did in New York, but he unified the clubhouse just the same. Eric Karros, the former Dodger and current MLB on FOX analyst, said that Torre "was the best fit for this club, without question."

On Tuesday, Torre flew to Arizona to watch Hiroki Kuroda face minor league hitters. Kuroda missed the St. Louis series because of a herniation in his cervical spine but has progressed enough that he's being considered for the NLCS roster. And Torre wasn't about to rely on a secondhand report.


---
---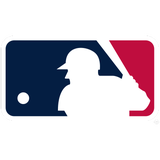 Get more from Major League Baseball
Follow your favorites to get information about games, news and more
---