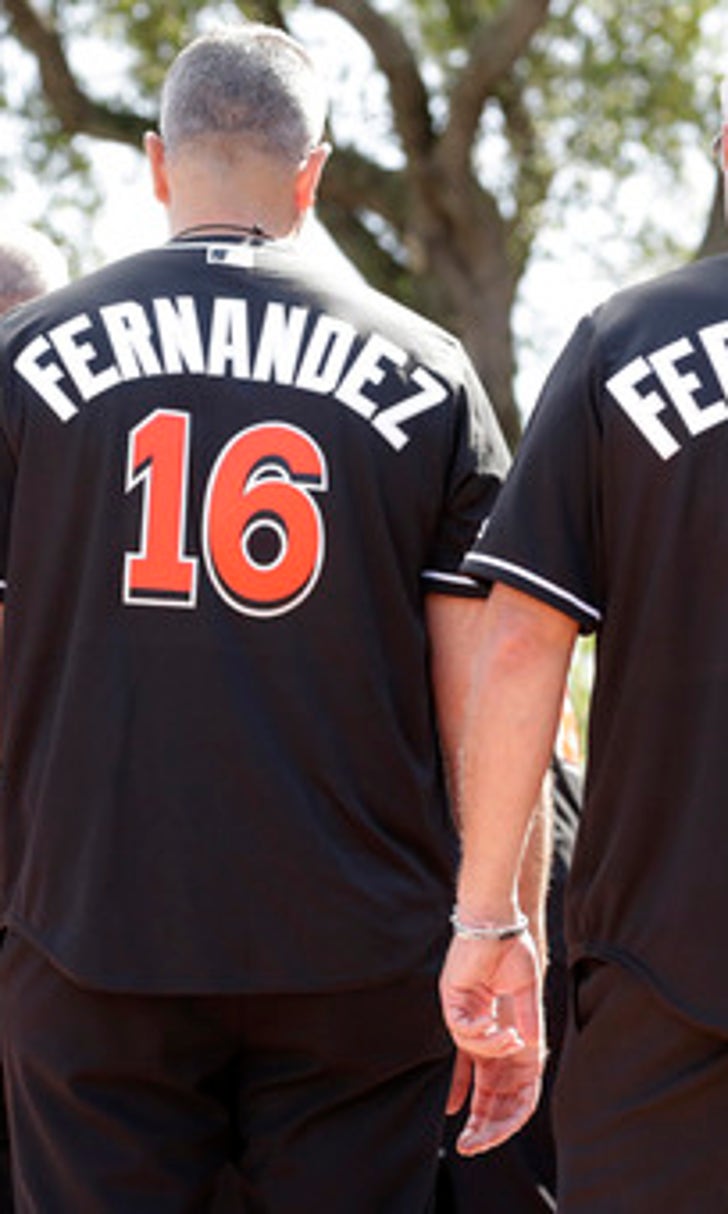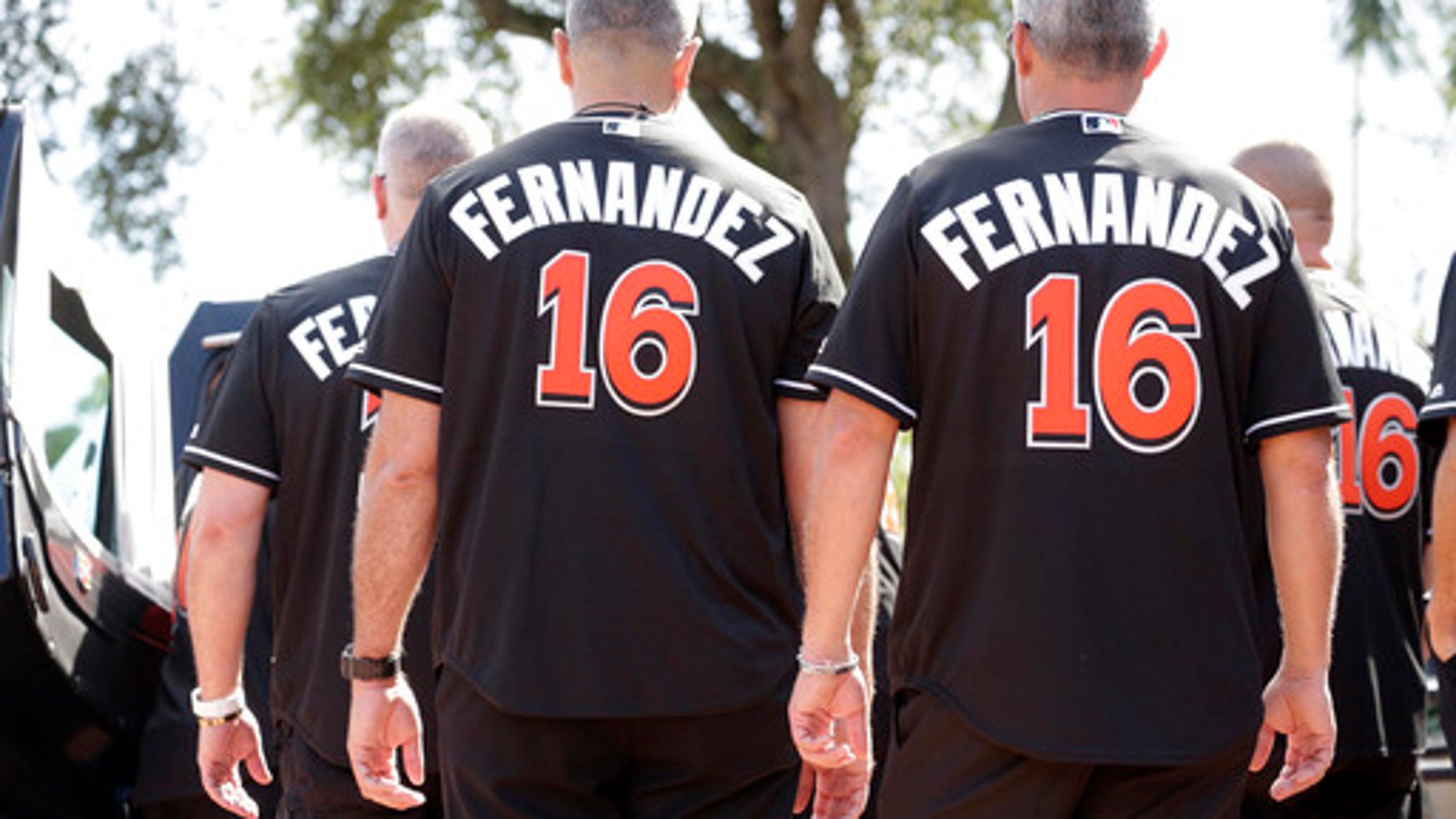 The Latest: Jose Fernandez's high school jersey missing
BY foxsports • September 29, 2016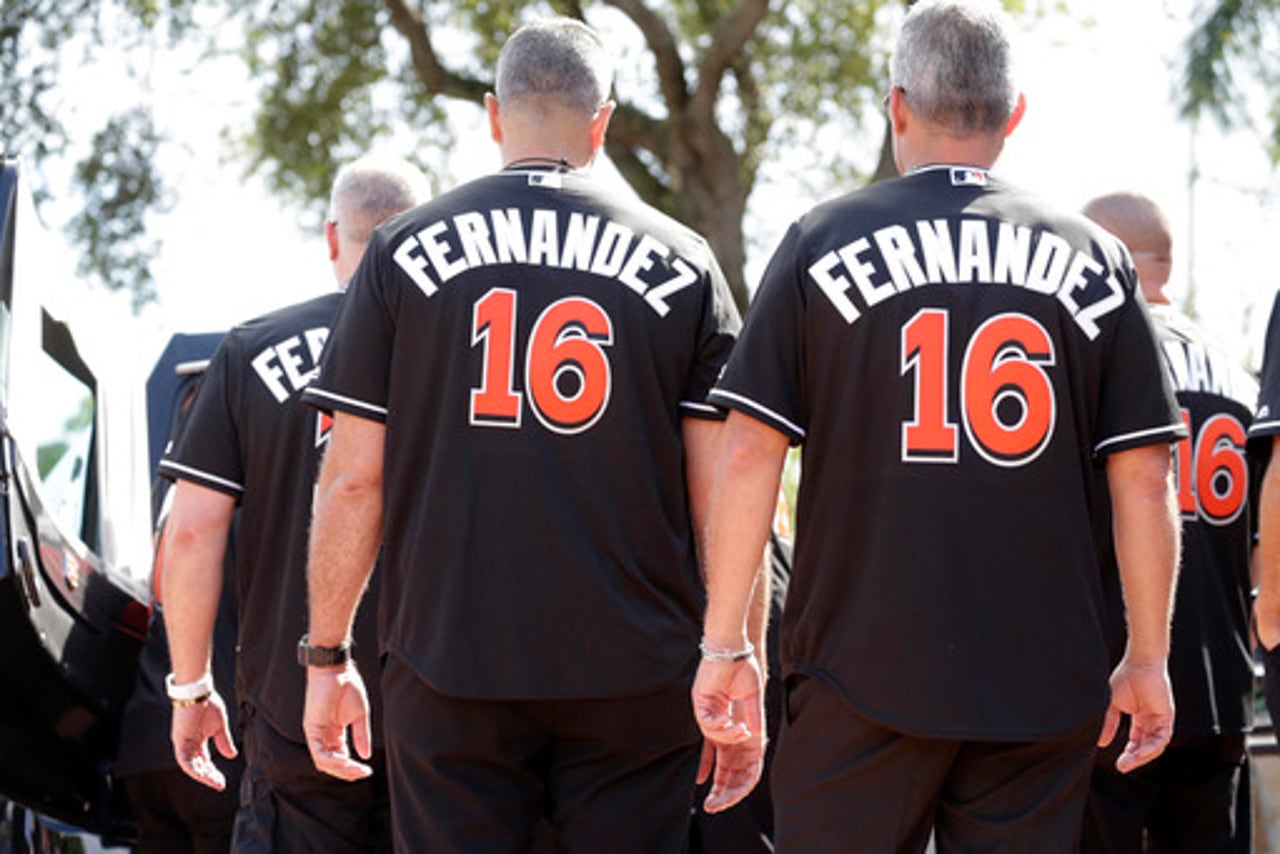 MIAMI (AP) The Latest on the death of Miami Marlins pitcher Jose Fernandez (all times local):
11 a.m.
School officials in Tampa say the high school jersey that belonged to Miami Marlins pitcher Jose Fernandez disappeared following a candlelight vigil.
In a news release Thursday, Hillsborough County School District officials said the jersey was in the dugout during the vigil in his memory at Alonso High School.
Fernandez and two friends died when his boat crashed into a jetty off Miami Beach early Sunday.
Officials say that when the high school's coach and school leaders cleaned up after the vigil, the jersey was gone. The school filed a police report with the Hillsborough County Sheriff's Office.
Fernandez led the Alonso Ravens to two state titles and had a 30-3 record in his high school career. He became an All-Star pitcher for the Marlins.
---
3:15 a.m.
The family of Miami Marlins pitcher Jose Fernandez, along with Marlins players and personnel, are set to attend a private funeral Mass.
The ceremony is scheduled for Thursday at St. Brendan's Catholic Church.
Fans were able to say goodbye a day earlier during a memorial at the team's ballpark. Fernandez and two friends were killed in a boat crash off South Beach early Sunday morning.
Fernandez was an emerging baseball star known for his exuberant personality and style of play. He was National League Rookie of the Year in 2013 and was a two-time All-Star. This year, he set a single-season Marlins strikeout record with 253.
---
---