Major League Baseball
Major League Baseball
Strasburg back, but long road awaits
Published
Sep. 6, 2011 1:00 a.m. ET

Strasmas wasn't supposed to come only once per year.
Upon his arrival to the majors in June 2010, Washington Nationals ace Stephen Strasburg was to take the bump every fifth game in an attempt to sling this franchise into respectability. Then Strasburg, the first overall pick in the 2009 draft, snapped his ulnar collateral ligament on Aug. 21, 2010.
Twelve-plus months, one Tommy John surgery and six rehab assignments later, Strasburg toed the rubber for five innings against the Los Angeles Dodgers on Monday. Rain made sure the fan fervor that surrounded all seven of his starts here a season ago was at a Montreal Expos-esque level, but at least Strasburg was recognizable as he allowed two hits, no runs and struck out four with no walks.
The fact he got a no-decision before the Nats fell, 7-3, didn't matter, especially since the franchise isn't close to ending a 30-year playoff drought, dating back to those days in Canada.
"It's a big milestone I accomplished here," Strasburg said after the game. "Ever since I went under the knife, my goal was to get back pitching in the big leagues in 2011. I was able to do that. Now it's all about getting stronger, staying healthy and getting better than ever for 2012."
Strasburg's first major league pitch in 12-1/2 months was a 96-mph fastball, which Dodgers shortstop Dee Gordon swung through. Gordon doubled later in the at-bat, but the only other hit Strasburg allowed was a single off the bat of Juan Rivera.
"He was special," said Nationals manager Davey Johnson, who lifted Strasburg after 56 pitches (40 for strikes) with the Nats up 3-0. "It was nice seeing him back. ... It was just fun watching him. It was like he hadn't been out."
The Dodgers, like the minor leaguers in Strasburg's rehab assignments, looked for the fastball early in the count — not that it was easy to find. Strasburg hit 99 mph, showing he had about the same velocity as before he injured his right arm on a change-up.
"It comes and goes," Strasburg said. "All it takes is one pitch to get my release point back. I was able to do that later in the game with the breaking ball, and the change-up was there. It's something that you always have to work on. The game is about making adjustments. It's pretty rare to go out there and have every pitch work just the way you want it."
Strasburg said in the weeks leading up to Tuesday's return that he's a stronger pitcher mechanically and physically. Unable to throw for weeks after the surgery, the 23-year-old hurler worked with trainers to strengthen his core and legs. He never said he focused on or worried about his surgically repaired arm.
One former San Francisco Giants prospect, however, said that concern is hard to shake.
"It's always in the back of your head," said Dave Newton, who was forced to retire after doctors said he needed a third Tommy John surgery and now coaches at West Valley College in Northern California. "From the first time you start throwing, you think about it."
Even in best-case scenarios, pitchers often work through severe arm pain as they re-learn how to throw the ball. The ball in their hand seems foreign. Velocity is one of the first things to return, then accuracy, before the full pitch repertoire is added, breaking balls and all.
"Every time you throw the ball, you're thinking, 'Oh, shoot. I tore it again,'" Newton said.
Strasburg got the best treatment available, and he certainly hasn't been rushed, not with his $15.1 million in guaranteed money and his status as the cornerstone of the franchise. While pitchers like Newton, former Dodgers pitcher Darren Dreifort and former Cincinnati Reds pitcher Jose Rijo needed multiple Tommy John surgeries (Rijo needed five), a study published by the American Sports Medicine Institute in October 2010 showed that 617 of 743 patients surveyed (83 percent) returned to the level they were at before injury. However, that study also showed that 148 of the patients surveyed (20 percent) experienced further complications, including four percent experiencing "major" complications.
It was actually a mild surprise that Strasburg made his way into the bullpen minutes after the infield tarp was removed. Johnson said before the game that he didn't want to take a risk of Strasburg pitching in a wet environment.
The rains, however, were light and intermittent while Strasburg was on the mound, and the game wasn't delayed until the seventh inning. The Dodgers continued to knock around the Nats' bullpen after the 31-minute stoppage.
"I saw it was raining all day, but I didn't let it change my focus," Strasburg said. "As soon as they said, 'Go out there and warm up,' I went out there and did it."
Strasburg, if there are no setbacks, will start three more times before season's end, each start likely coming at home. This franchise — along with its rain-weary fans — certainly can't wait another year between starts.
---
---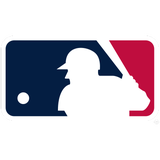 Get more from Major League Baseball
Follow your favorites to get information about games, news and more
---