Major League Baseball
Major League Baseball
Strasburg allows one hit in six innings
Published
Sep. 1, 2011 1:00 a.m. ET

Stephen Strasburg allowed one hit over six shutout innings Thursday night for Double-A Harrisburg in what was expected to be his final minor league rehab start before he returns to the Washington Nationals.
Featuring a fastball that hit 99 mph, the No. 1 pick from the 2009 draft left with Harrisburg leading Portland 9-0. He struck out four and threw 70 pitches, 53 for strikes.
Dan Butler had the only hit off Strasburg, a leadoff double to left in the sixth. The right-hander helped himself with his glove on the next play, fielding a comebacker and catching Butler wandering too far off second to start a rundown for an out.
Harrisburg won 10-0, with Strasburg getting the win.
It was his sixth rehab appearance since undergoing Tommy John surgery to repair a torn ulnar collateral ligament in his pitching elbow last September.
''I think the work isn't done. I need to keep on grinding, finish the season strong here and go into the offseason healthy,'' Strasburg said. ''See what kind of pitcher I am in 2012.''
Nationals manager Davey Johnson has said Strasburg is scheduled to make his first 2011 start in the big leagues next Tuesday against the Los Angeles Dodgers.
''It's going to be nice to have Steve back,'' Johnson said after the Nationals lost to the Braves 5-2 in Atlanta on Thursday night. ''We've missed him.''
Johnson will have an in-depth account of Strasburg's latest outing from a trusted source - Nationals catcher Ivan Rodriguez caught the pitcher in Harrisburg. Rodriguez himself is rehabbing from a right oblique strain which has sidelined him since early July.
The Washington skipper expects to see both Rodriguez and Strasburg in D.C. on Friday. Rodriguez said Strasburg didn't have a good grip on his changeup, though he used all his pitches for strikes.
''So far he's doing good to me,'' Rodriguez said. ''As long as he's pain-free, he's ready.''
Strasburg had fans buzzing last season after striking out 14 in his much-anticipated major league debut against Pittsburgh. He went 5-3 with a 2.91 ERA and 92 strikeouts in 68 innings as a rookie.
Several Portland hitters did make solid contact off Strasburg, though right at the defense. Oscar Tejeda had one of the hardest-hit shots with an opposite-field fly to the right-field warning track caught by Leonard Davis in the fourth.
Otherwise, Strasburg got ahead consistently on hitters with his overpowering fastball and tricky off-speed pitch. He fell behind 2-0 twice, but retired both hitters.
Fans gave polite applause after Butler hustled into second for a double off Strasburg, then cheered louder after the pitcher fielded Mitch Dening's hard bouncer up the middle and caught Butler between second and third.
Strasburg left to applause after the top of the sixth, several fans standing behind the first-base dugout. Tim Pahuta hit a three-run homer in the third before Stephen King added a grand slam in the fifth for Harrisburg.
''I'm still learning a lot out there, learning how to have the right routine to feel refreshed every fifth day,'' Strasburg said. ''I think I'm starting to realize I don't need to dial it up every time to get guys out.''
Strasburg's start aside, it's already been a memorable week in Harrisburg, where the Senators clinched a playoff berth with a 2-1 Wednesday night over the Sea Dogs. The win Thursday wrapped up first place in the Eastern League's Western Division.
Regardless, Strasburg was the star of Thursday night's show. Fans snapped his picture as he trotted out to the bullpen for pregame warmups, and concessionaires hawked programs promoting the phenom from San Diego State.
Strasburg pitched well overall in rehab, save for a rocky outing Aug. 18 at Class-A Hagerstown, when he gave five runs and four hits in 1 2-3 innings against Lexington.
---
---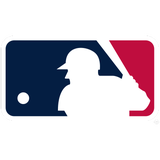 Get more from Major League Baseball
Follow your favorites to get information about games, news and more
---