Major League Baseball
Major League Baseball
Royals 7, Athletics 4
Published
Sep. 7, 2011 7:16 a.m. ET

Danny Duffy ended his rookie season with Kansas City by winning in the same ballpark where he earned his first victory in the big leagues nearly three months ago.
There just weren't as many supporters around to enjoy this one.
Duffy, who grew up about three hours south of the Oakland Coliseum, allowed only four hits and struck out four over 6 1-3 innings and got plenty of support from his teammates in the Royals' 7-4 win over the Oakland Athletics on Tuesday.
''It's always nice to end on a high note, no matter where I'm at,'' said Duffy, who also beat the A's here on June 14. ''This is like any other park. As long as our team comes out on top, then I'm pretty happy.''
Duffy will have a long time to cherish his outing.
Kansas City is shutting the 22-year-old left-hander down for the remainder of the season. He has already logged more than 147 innings between the big leagues and minors this year and threw a season-high 119 pitches to beat the A's.
The only problems Duffy had came as a result of minor command issues. He walked three batters, and all three scored.
''I was real proud of the way he went about his business,'' Kansas City manager Ned Yost said. ''He had the two walks (in the third) then really got on the attack from that point on. It's a good one for him to finish on.''
Duffy even survived getting hit by a line drive off the bat of Scott Sizemore in the sixth. He hopped off the mound, calmly retrieved the ball then made an underhand toss to first for the out.
A small crowd of about 20 family and friends sitting down the first base line stood and cheered.
''Last time I had about 150 so it was a nice little wind down,'' Duffy said. ''It's something to build on for next year.''
Eric Hosmer and Jeff Francoeur hit back-to-back home runs in the second inning for Kansas City. Salvador Perez added three hits while six players drove in runs for the Royals, who have scored 29 runs in their last three road games.
Gio Gonzalez (12-12) took the loss after allowing a career-high 10 hits and walking three for the A's.
''They were getting hits off the end of the bat and scoring runs on them,'' Gonzalez said. ''I felt like I made quality pitches but came up short on my end.''
Jemille Weeks had three hits and two RBIs for Oakland, which has dropped two straight after sweeping Seattle over the weekend.
The A's tried to make it close late.
In the ninth, Oakland loaded the bases and Royals closer Joakim Soria walked Cliff Pennington to force in a run before getting Hideki Matsui to ground out to end it. It's Soria's 26th save of the season.
Gonzalez had won his previous three starts and needed only six pitches to get through the first inning against Kansas City. It turned out to be the highlight of his night.
After Hosmer and Francoeur went back-to-back, Johnny Giavotella and Perez both hit sharp singles. Yamaico Navarro followed with a long fly ball that sailed over the head of right fielder Michael Taylor but Giavotella waited at second to tag up and only advanced to third.
Alcides Escobar's infield single drove in Giavotella, then Perez scored on Alex Gordon's groundout to make it 4-0.
Duffy almost gave it all back when he walked the first two batters in the third and gave up an RBI double to Weeks. Pennington added a single to drive in Anthony Recker and cut the gap to 4-2.
Kansas City, which batted around in the second, did it again in the fifth to chase Gonzalez, who had allowed only nine hits over two previous starts against the Royals this season. Perez and Navarro both had RBIs in the inning while Gordon drew a bases-loaded walk to give the Royals a 7-2 lead.
Francoeur finished with three hits and became the first player in the majors with at least 40 doubles and 20 stolen bases.
''That's very encouraging, to see the offense the way that it's producing now,'' Yost said. ''We come to the park every night thinking that we're going to score some runs, and that's a good feeling.''
Weeks added an RBI single in the seventh for Oakland.
NOTES: Hosmer went 2 for 5 and fell one hit shy of becoming the first rookie in Royals history to have three or more hits in four consecutive road games. ... A's CF Coco Crisp was scratched from the starting lineup about an hour before the game. No reason was given by the team why Crisp was removed but he missed the previous two games because of a sore right foot. Crisp fouled a ball off the foot during Saturday's game against Seattle. ... LHP Bruce Chen (10-6) pitches in the series finale for Kansas City on Wednesday. Chen allowed five runs over six innings in his previous start against Cleveland, snapping a career-best five-game winning streak. RHP Guillermo Moscoso (7-8) goes for the A's. Moscoso has allowed one earned run or fewer in eight of his 17 starts this season. ... Home plate umpire Bob Davidson was hit near his right wrist by a pitch from Duffy in the second inning but stayed in the game after being looked at an A's trainer. ... Oakland Raiders linebacker Quentin Groves was among the announced crowd of 12,064.
---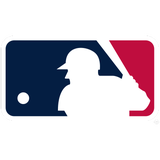 Get more from Major League Baseball
Follow your favorites to get information about games, news and more
---