Major League Baseball
Major League Baseball
Rockies 12, Tigers 4(10)
Published
Jun. 16, 2012 5:09 a.m. ET

Just when the Detroit Tigers looked like they might be ready for a turnaround, a slumping team humbled one that started the season with high expectations.
Wilin Rosario hit a go-ahead, two-run single in the 10th and the Colorado Rockies went on to score a franchise-record eight runs in an extra inning, beating the Tigers 12-4 on Friday night to snap a season-high, eight-game losing streak.
Jose Valverde (3-2) gave up a leadoff single to Michael Cuddyer in the 10th and allowed him to get to third on a throwing error to first base after Eric Young laid down a sacrifice bunt. His miscue triggered a barrage of runs for the Rockies.
''Everyone talks about home runs and doubles, but it was a little bunt that caused us all kind of chaos,'' Tigers manager Jim Leyland said.
Valverde got Jordan Pacheco to ground out to shortstop Jhonny Peralta, whose throw home got Cuddyer out. Rosario broke the tie and Luis Marte later gave up back-to-back homers to Carlos Gonzalez and Cuddyer.
The last time any team scored at least that many runs in an extra inning was Aug. 16, 2009, when the Angels scored nine runs in the 13th inning at Baltimore.
Matt Belisle (3-2) earned the win with two scoreless innings after Adam Ottavino and Rex Brothers combined for 1 2-3 innings of scoreless relief.
Colorado became the last team this season to win an interleague game after going 0-9 against the American League.
''It's great to get that stigma off our back,'' Rockies manager Jim Tracy said. ''This is really good for our club.''
The Tigers had won five of seven during their best stretch since starting the season 9-3.
Before Valverde got roughed up, Tigers relievers Duane Below, Brayan Villarreal, Phil Coke and Joaquin Benoit combined to pitch 5 1-3 scoreless innings.
Detroit wasted opportunities to win the game before it was extended, leaving 11 on base.
''I'm a little disappointed,'' Leyland said. ''We could've and should've scored more, but we didn't.''
After two scoreless innings with one hit for each team, both starters - Detroit rookie Casey Crosby and Rockies veteran Jeff Francis - struggled in the next inning, giving up five runs and seven hits combined.
Crosby gave up a single, RBI triple and RBI double to the first three Rockies he faced in the third then walked two straight to load the bases. Detroit's defense got Crosby out of the jam, getting two straight forceouts at home, including an inning-ending double play.
The Tigers went ahead 3-2 in the third on RBI-doubles by Austin Jackson and Miguel Cabrera and Prince Fielder's go-ahead single.
Crosby didn't let the home team and sold-out crowd enjoy the lead long.
Chris Nelson, whose RBI triple scored the game's first run, hit a two-run homer in the fourth that bounced on top of the wall in right to put Colorado ahead 4-3.
The Tigers tied the game in the sixth on Brennan Boesch's groundout and failed to take advantage of a chance to go ahead when Delmon Young struck out with the bases loaded after Cabrera and Fielder walked.
''It happens,'' Young said. ''Sometimes you're the bug, sometimes you're a window. I was a bug.''
Crosby gave up four runs, six hits and four walks over 3 2-3 innings in his third career start.
''He didn't have his best stuff, but he kept us in the game,' Tigers catcher Bryan Holaday said.
Crosby and outfielder Matt Young were sent to Triple-A Toledo after the game, clearing the way for right-hander Doug Fister to return from the disabled list and start Saturday and to put Thad Weber in the bullpen.
Francis allowed four runs, eight hits and three walks over 5 1-3 innings in his second start of the season with the Rockies and 151st with the franchise.
The left-hander didn't have his best night, but he pitched much better than others in the rotation have lately.
''This was huge for me and for our team,'' Francis said. ''It's a step in the right direction for me, but it is more important that we got a win. It's been a tough stretch and we needed this.''
NOTES: Detroit C Alex Avila, out with a strained right hamstring, hit before the game for the first time since going on the DL on June 6. ''It's a lot better than sitting on the couch,'' he said. ''My target is to be back next weekend.'' ... Rockies SS Troy Tulowitzki was eligible to come off the DL on Friday, but aggravated his strained left groin and is scheduled to see a specialist Monday for a second opinion. .. Leyland said OF Andy Dirks is, ''not doing too good,'' with right Achilles tendinitis that put him on the DL last month and he is scheduled to see a foot and ankle specialist. .. Colorado LHP Jorge De La Rosa, on the DL recovering from elbow surgery, is scheduled to see a specialist Wednesday.
---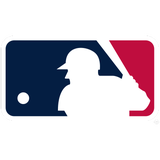 Get more from Major League Baseball
Follow your favorites to get information about games, news and more
---