Major League Baseball
Major League Baseball
Report: Anderson coaching youth team
Published
May. 22, 2011 1:00 a.m. ET

The former trainer of baseball's home-run king Barry Bonds, convicted felon Greg Anderson, is now an assistant coach for a youth team in Burlingame, Calif., working with 11- and 12-year-olds, the New York Times reported Sunday.
Anderson served three months in prison after pleading guilty in 2005 to conspiracy to distribute steroids and money laundering and was also sentenced to more than a year in prison for refusing to testify against Bonds, who was last month found guilty of obstructing justice for giving evasive answers in 2003 to a grand jury investigating steroid use in sport.
Anderson has been accused of supplying and injecting Bonds -- among other athletes -- with performance-enhancing drugs.
According to the Times report, Anderson's posting at the Capitol Electric team has drawn a mixed response from parents and other representatives throughout the league.
"I wouldn't want that person coaching my child because of his association with steroids," said Dave Cauchi, a real estate lawyer who coaches another team in the league.
"Just like I wouldn't want someone associated with the distribution of marijuana or cocaine, or any controlled substance, coaching my child. I find that to be a little incongruent with what you're trying to teach your children."
But Tim Gannon, a real estate broker and father of a player on the Capitol Electric team, said, "Oh, he gets the players in shape and is the most knowledgeable coach my son ever had.
"Some parents have a problem with him being a coach, but it's not like he was caught stealing or did some bad things with children. But, yes, it's still bad, and I explained that to my son."
The president of the league did not respond to requests for comment from the Times, while Anderson "politely declined" to be interviewed.
---
---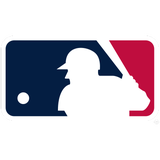 Get more from Major League Baseball
Follow your favorites to get information about games, news and more
---