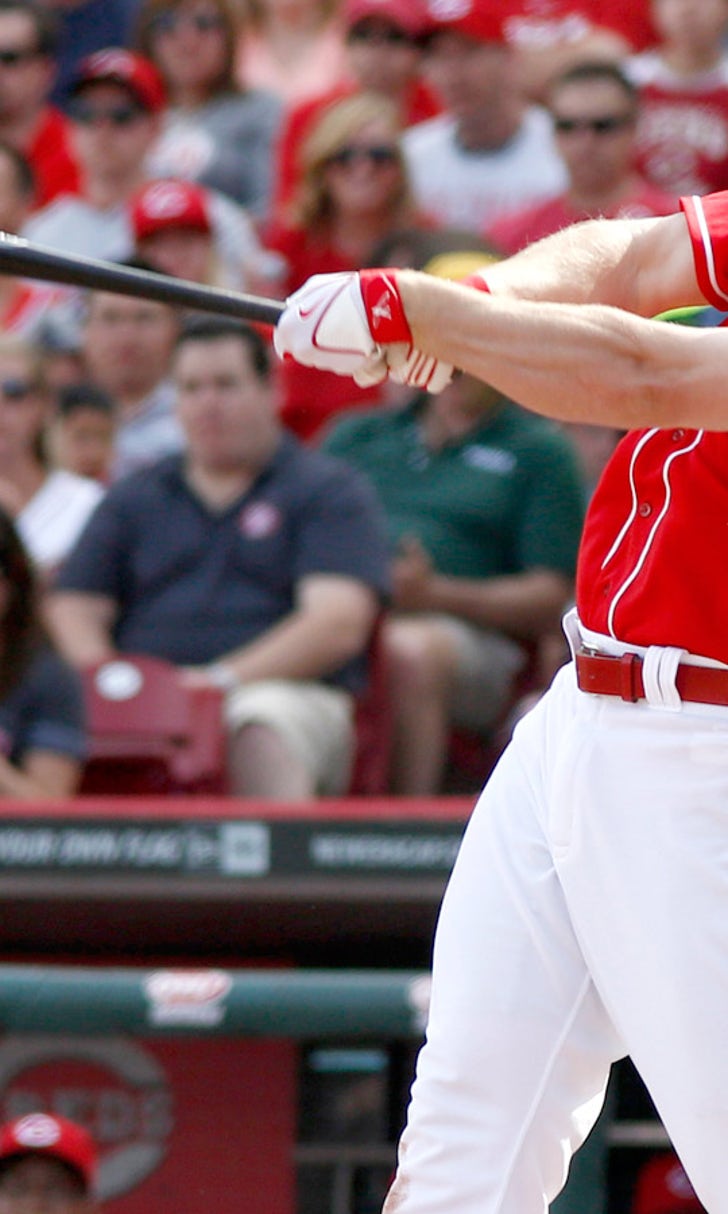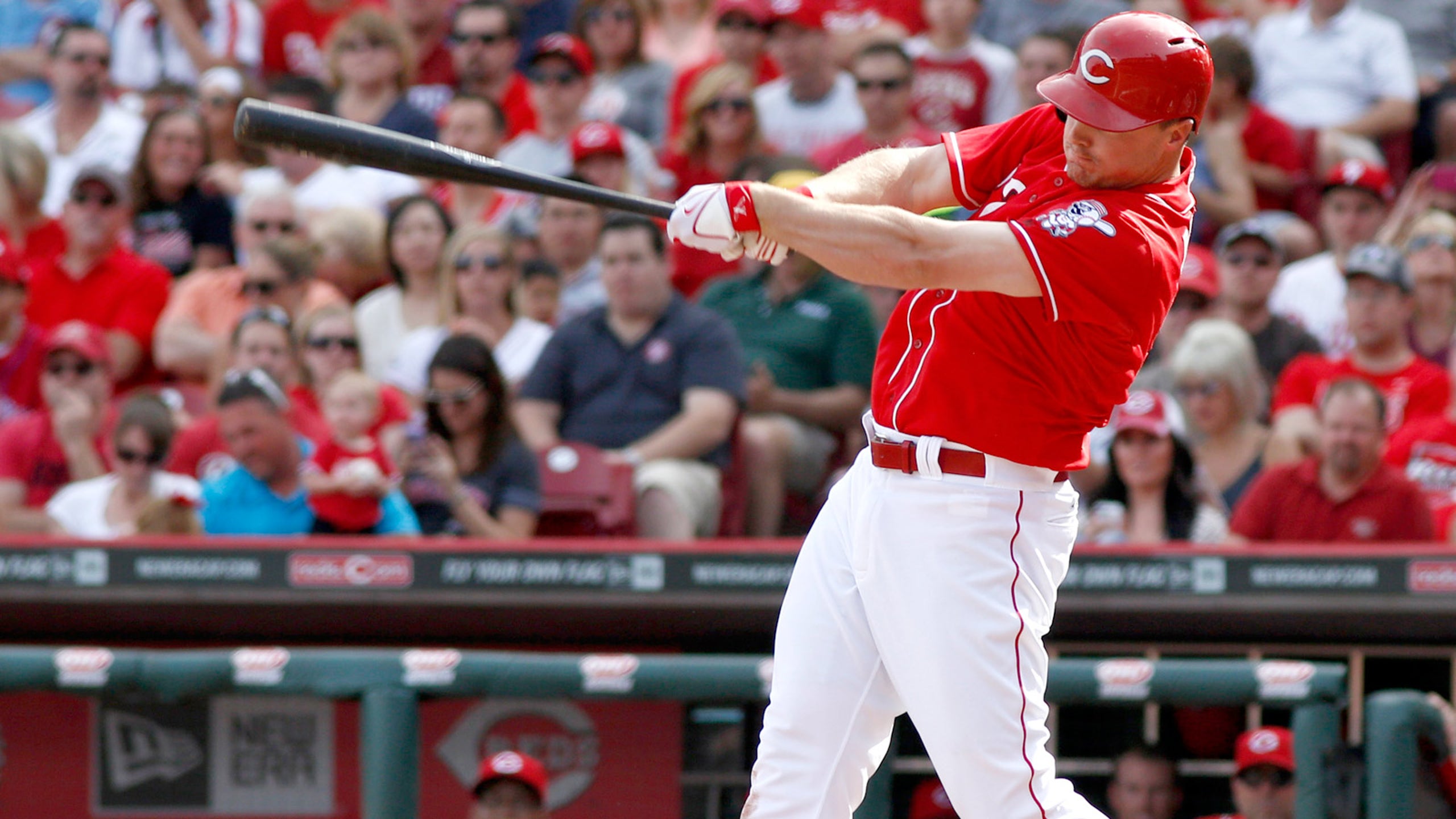 Reds at least considering trading big names, reducing payroll
BY Ken Rosenthal • November 20, 2014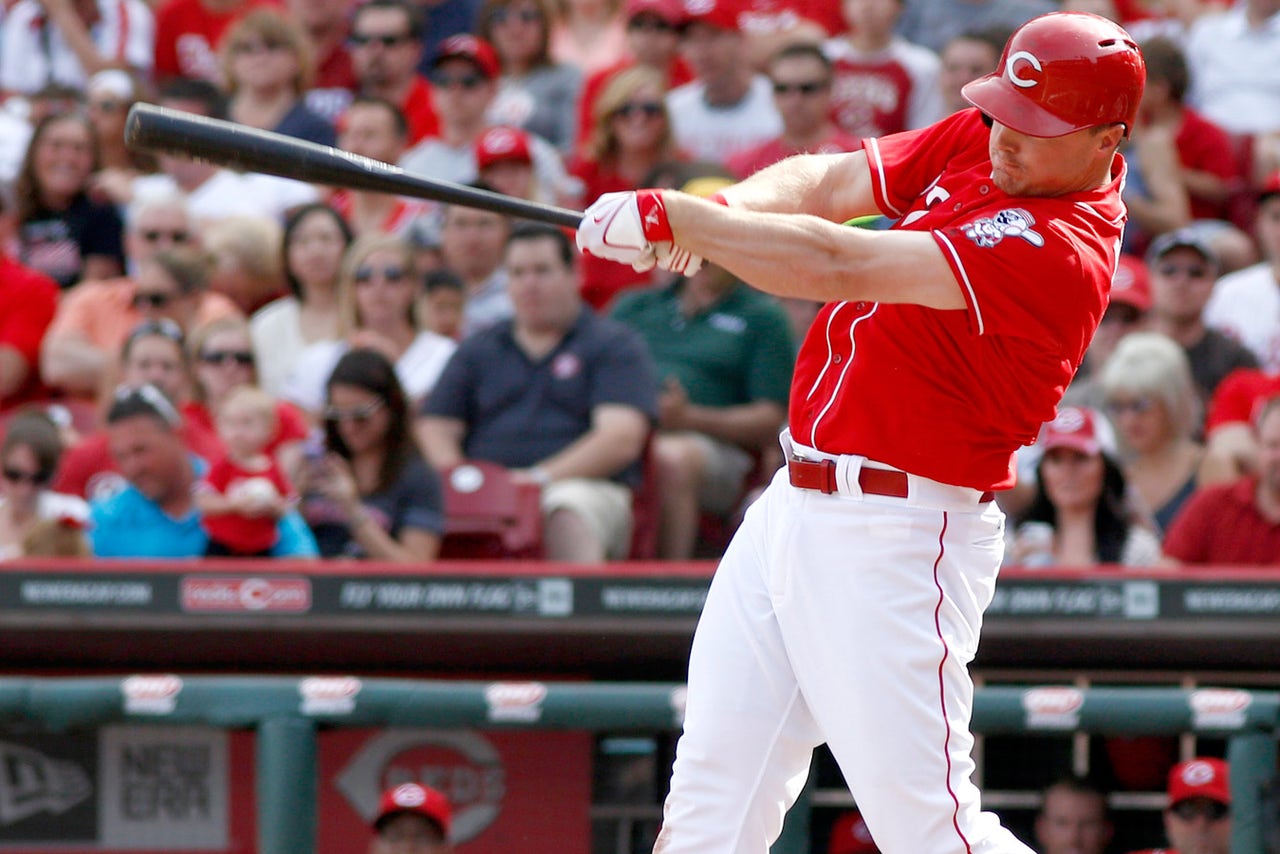 It's public knowledge that the Reds are open to trading a starting pitcher. They need to be proactive, considering four of their starters — Johnny Cueto, Mat Latos, Mike Leake and Alfredo Simon — are entering their free-agent years.
Such trades, however, are not the only ones the team is considering.
The Reds also have engaged in preliminary discussions on deals involving two-time All-Star right fielder Jay Bruce, according to major-league sources. Though club officials say the team is merely listening on players rather than shopping them, a trade of Bruce for more cost-effective talent would be a major step toward retooling with a lower payroll in 2015.
The Reds, however, are not committed to such a plan. Their other option is to try to return to contention by adding a left fielder and getting better health from Bruce, first baseman Joey Votto and right-hander Homer Bailey. That option, in fact, might be the first choice of owner Bob Castellini and general manager Walt Jocketty, both of whom are intensely competitive. It just might not be realistic financially.
The Reds had a club-record $114 million payroll last season, but missed the playoffs. They already have $75.5 million committed in '15, according to Cot's Baseball Contracts. If they retain all nine of their arbitration-eligible players, the total projects to about $120 million, with no other moves.
Trading Bruce and at least one pitcher could lower the number significantly — Bruce is owed $12 million in '15 and $12.5 million in '16 with a $13 million club option for '17. The Reds proposed two different contract extensions before last season, but Bruce rejected the offers, sources say.
Bruce, 27, is coming off his worst offensive year, but he was compromised physically. Jocketty and manager Bryan Price recently acknowledged that Bruce's struggles resulted partly from his hurried return from knee surgery in May. He is expected to be fine for spring training.
Still, the Reds would be trading Bruce when his value is down. He also has a no-trade clause that allows him to block deals to eight clubs, according to Cot's Baseball Contracts.
From 2010 to '13, Bruce batted .262 with an .826 OPS while averaging 30 home runs and 94 RBI. But he missed only 15 days after his surgery and returned without a rehabilitation assignment. The effect on his production was dramatic: Bruce finished with a .217 batting average, .654 OPS, 18 home runs and 66 RBI.
The Padres are among the teams that have talked to the Reds about Bruce, sources say. A trade of Bruce would signal that the Reds are prepared to take a major step back in a season in which they will host the All-Star Game — and likely would be part of a greater restructuring.
The Reds already have a hole in left, and Votto is coming off a season in which he appeared in only 62 games due to a strained left quadriceps. The departure of Bruce would further damage the team's offense and diminish its chances in the highly competitive NL Central.
Jocketty already has deemed Cueto "tough to move" — the right-hander finished second to the Dodgers' Clayton Kershaw for the NL Cy Young Award and will earn a below-market $10 million next season. Then again, if the Reds are willing to trade Bruce, they might consider moving Cueto and even closer Aroldis Chapman, who is eligible for free agency after '16.
Such a path would be painful for the Reds and their fans, but the Cardinals, Pirates and Cubs are generally viewed within the industry to be deeper in young talent. While a more extensive teardown would damage the Reds short term, it could better position them for the future.
For now, the Reds are simply talking, like all teams do at this time of year. The question remains: Which direction will they choose?
---
---