Major League Baseball
Major League Baseball
Red Sox-Tigers preview
Updated
Mar. 5, 2020 12:17 a.m. ET

DETROIT -- It looks, and sounds, like manager Brad Ausmus is trying to tiptoe his way into September without disrupting his current Detroit Tigers starting rotation.
Which means Jordan Zimmermann and Mike Pelfrey probably won't be coming off the disabled list until at least Sept. 1.
Even though Detroit was 3-10 for its last 13 games, it hasn't been the fault of the starting pitching. No offense (19 runs in those 10 defeats) and inconsistent relief pitching are primarily at fault with the starters largely giving the Tigers a chance to win.
Since the All-Star break, here's the Detroit rotation breakdown:
Justin Verlander -- 4-1, 1.98 ERA; Matt Boyd -- 4-0, 2.10 ERA; Michael Fulmer -- 1-2, 3.31 ERA; Daniel Norris -- 0-2, 2.93 ERA; Anibal Sanchez -- 1-2, 4.14.
Sanchez has been clocked a couple times but also has turned in two gems.
"If you have consistently good pitching, if we continue to pitch like that through the remainder of the season," Ausmus said, "I feel good about our chances."
Zimmermann had one 1 2/3 inning start in between stints on the disabled list but two ailments -- the last a sore neck area -- pretty much negated his spectacular April. Pelfrey is on the disabled list with a bad back. He was pitching decently before that.
Detroit has slow-tracked both in their return, citing nothing more than the desire to have them fully healthy when they return.
Both threw bullpens during the weekend, have simulated games scheduled and then will be sent out for rehab assignments of at least two starts each. Put five days before the first start and another five prior to the second and you're looking at month's end before either is activated.
The Tigers are off Monday, giving Ausmus a chance to rejigger his rotation so as to give Fulmer additional days before his next start as the club tries to keep his innings down.
"We have it plotted out probably through the next week and a half," Ausmus said. "To the next off day."
Does he know what that rotation looks like?
"Yeh, but I couldn't tell you off the top of my head what it is though. I can't remember which day Fulmer's pitching. I'm not sure if it's Friday or Saturday. Tell you Sunday."
The current starters have one of the lower ERAs in the league since the All-Star break, including starts by Pelfrey, and Ausmus clearly is in no mood to break that up.
He doesn't want to plot too far ahead though.
"Then you're going to start getting into when will Zimmermann be slotted back in," the manager said, "when will Pelfrey be available to be slotted back in. We have it written out with the people that are pitching for us right now, but that can change.
"We have options but past this coming week we haven't really etched in stone."
Verlander (12-7, 3.44 ERA) starts against Boston on Sunday. He is 4-5 with a 3.05 ERA in 14 career starts against the Red Sox.
The Red Sox scratched lefty Eduardo Rodriguez from his Sunday start when he reported lingering hamstring soreness.
Boston will bring up right-hander Henry Owens to replace him. Owens (0-0, 5.11 ERA) faced Detroit once last season at Comerica Park and earned a victory. He is thus 1-0 lifetime against the Tigers with a 1.80 ERA. He gave up three hits and a run in five innings of that start.
Farrell has tinkered with Boston's lineup over the last two weeks. Dustin Pedroia has done the bulk of the leading off, David Ortiz bumped up a notch to third, Xander Bogaerts to second, Mookie Betts to fourth or fifth and Jackie Bradley Jr. moved around with Betts.
"I really like David in the three-hole because it gives us no more than two right-handers consecutively," Farrell said. "Previous, maybe bullpens on the opposition can be lined up if there's an angled right-hander to save them for the top three guys in the order. That maybe is a little bit changed now with David in that three spot.
"But with Mookie, we dropped him down to the three and four-hole, thinking we might be able to take more advantage of the power. That's played out. The RBI have come in bunches."
---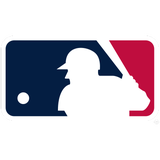 Get more from Major League Baseball
Follow your favorites to get information about games, news and more
---