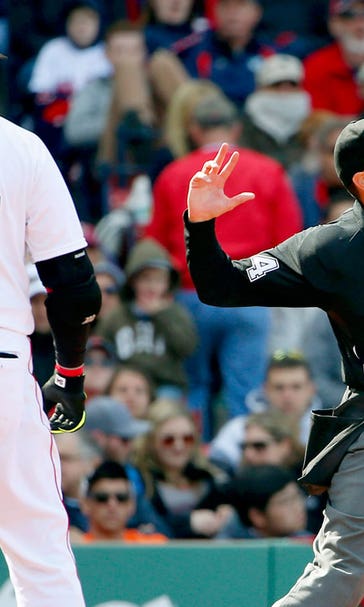 Red Sox DH Ortiz gets one-game suspension for contact with ump
April 21, 2015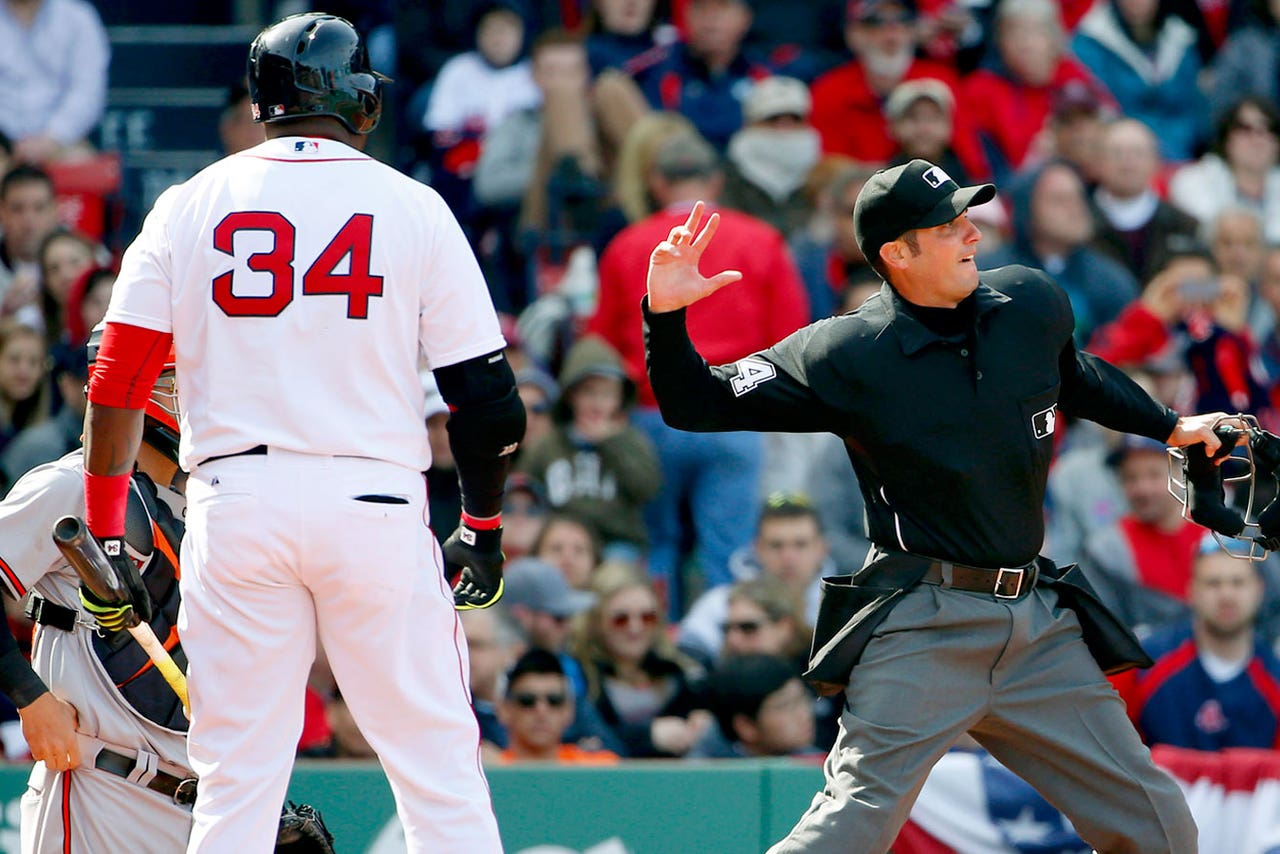 Boston designated hitter David Ortiz was suspended for one game and fined by Major League Baseball on Tuesday.
MLB said Ortiz was punished by senior vice president Joe Garagiola Jr. for making contact with umpire John Tumpane during the fifth inning of Sunday's game against Baltimore. Ortiz was ejected by Tumpane after the batter was upset that third base ump Jerry Meals called a swing on an attempted check of a 1-1 pitch.
"It's kind of a weird situation," Ortiz said before Tuesday night's game at Tampa Bay. "I'm arguing with the third base umpire, and then the home plate umpire is the one who ended up kicking me out of the game. I'm just appealing it and go from there."
Ortiz said he doesn't remember making contact with Tumpane.
"We didn't talk about it," Ortiz said.
Boston manager John Farrell talked with MLB officials after Sunday's game and said he was surprised by the suspension.
"If there was any contact, it was slight if at all, and it wasn't anything intentional I know that," Farrell said. "There was a lot of frustration on David's part. Even in review of the film, it didn't look like he broke the plain of the front edge of the plate."
Unless the appeal is withdrawn, the penalty will not be served until the appeals process is complete.
"They do what they've got to do," Ortiz said. "It's part of the game. They ain't perfect."
---
---