Major League Baseball
Major League Baseball
Rangers' 7 runs against A's Gonzalez washed away
Published
May. 11, 2011 11:54 p.m. ET

Officially, the grand slam Mitch Moreland hit doesn't count for the Texas Rangers. Neither does the needed boost for left-handed starter Matt Harrison.
Moreland hit what would have been his first slam and Harrison, who had lost four consecutive starts, limited Oakland to one hit over four scoreless innings for a 7-0 lead before heavy rains washed out the game - and all of the stats.
''I hope this is the last black cloud that happens to us,'' Rangers manager Ron Washington said. ''It's funny when things are not going right, everything seems to go wrong. We come out swinging the bat feeling good about ourselves again and we have to lose one like this.''
Skies were already threatening and a few raindrops started to fall while the Rangers sent 13 players to the plate in a seven-run third. All the runs were charged to Gio Gonzalez, who left with two outs and the bases loaded.
After Hideki Matsui popped out to first base to end the Oakland fourth, and the rain starting to fall harder, the game was stopped and the field covered. The game was called after a delay of 2 hours, 14 minutes, when it was still raining with a forecast of more for at least two or three hours.
''It's not fun, but at the same time that's part of it,'' Moreland said. ''You can't control the weather.''
Both teams have Thursday off, but the game - which will be replayed in its entirety - won't be made up until Oakland returns to Texas later this season. It could be made up when they play the final series before the All-Star break in July.
The postponement was the 21st this season, matching the total of all last year.
It was a fortunate development for A's left-hander Gonzalez, who won't be charged with what was the worst inning of his career.
''One apology I want to make is to Mitch. Sorry, buddy. I'll definitely sign you over a check or something, whatever you want,'' Gonzalez said. ''I got away with one and I admit it.''
The defending American League champion Rangers (19-18), who host the AL West-leading Los Angeles Angels this weekend, had lost four consecutive series before splitting the two completed games against Oakland. The Rangers still have won only one of nine series since opening the season 9-1.
Washington shuffled his lineup Tuesday night and the Rangers responded with a 7-2 victory over Oakland.
So Washington stuck with the same lineup Wednesday, with Julio Borbon in the leadoff spot and Ian Kinsler batting third ahead of Michael Young, who had never hit cleanup before Tuesday, and Moreland fifth. The only change was Andres Blanco batting second while regular shortstop Elvis Andrus got his scheduled day off.
Gonzalez limited Texas to two runs and five hits over 6 2-3 innings in a win at home against Texas on May 1. This time, he couldn't get out of the third.
Mike Napoli flew out to start the Texas third before consecutive singles by Craig Gentry and Borbon and an RBI double by Blanco. Kinsler and Young then drew walks, the latter with the bases loaded, before Moreland's drive over the Rangers' bullpen in right-center field for a 6-0 lead.
Moreland found out after the game that it won't count.
''That's awful,'' said teammate David Murphy, whose locker is right next to Moreland's. ''He doesn't need that grand slam on his record for us to know how good he is. I know how good of a player he is and that's extremely bad luck.''
Adrian Beltre then hit a grounder for the second out, but Gonzalez reloaded the bases on two walks and a hit before leaving. Reliever David Purcey then forced in another run by walking Borbon.
Harrison worked around two walks in the first inning without giving up a run. He struck out three and walked three.
''It would have been nice to get the five (innings) in,'' Harrison said. ''Just have to move on. I felt really good today, glad I was able to go out there and throw the ball well so I can carry that over into my next start.''
NOTES: The last time the Rangers played at least three innings and had a game postponed before becoming an official game was May 24, 2002, at Kansas City. ... Oakland LHP Dallas Braden will have surgery Monday in New York to repair a torn capsule in his left shoulder. The recovery time will be determined after surgery. ... A's manager Bob Geren said injured closer Andrew Bailey, on the DL since spring training with a strained right forearm, will pitch one inning or 20 pitches in an extended spring training game Saturday. ... Borbon has a 10-game hitting streak, one shy of his career high. His hit Wednesday won't count to extend the streak.
---
---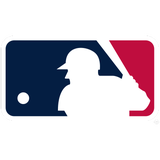 Get more from Major League Baseball
Follow your favorites to get information about games, news and more
---