Major League Baseball
Major League Baseball
Pujols hits 24th HR as Cards rout Royals
Published
Jun. 21, 2009 2:57 a.m. ET

Sometimes, pitchers feel like they don't have a chance against Albert Pujols.

Pujols hit a two-run homer, Khalil Greene added a late three-run shot and Chris Carpenter outpitched Brian Bannister to give the St. Louis Cardinals a 7-1 win over the Royals on Saturday.

Pujols was a key factor when St. Louis opened the three-game series between the instate rivals Friday night with a 10-5 win. The two-time NL MVP had an even bigger role in this one, hitting his 24th homer off Bannister (5-4) in the sixth inning, just missing on two other sharply-hit balls.

"Albert hits good pitches hard and bad pitches even harder," Bannister said. "When he gets in the batter's box, you start praying. If you don't pray, you think about starting."

Pujols' shot gave St. Louis a 3-0 cushion and Greene sealed it in the ninth, barely clearing the wall in left to make it 7-1.

That was more than enough the way Carpenter (5-1) pitched.

Coming off his first loss of the season, Carpenter was at his what's-he-going-throw best, hitting the corners with a low 90s mph fastball and buckling the Royals' knees with a chin-to-ankles curveball.

Kansas City hit few hard balls of him, spending most of the game dribbling grounders into foul territory.

Carpenter worked out of a few jams, most notably in the third inning, when he got two weak groundouts and a strikeout to strand Mark Teahen at third after a leadoff triple. Mitch Maier's two-out double in the eighth chased Carpenter, who allowed a run on three hits and struck out six in 7 2-3 innings.

"I felt like early on I was working real hard and I didn't have to," Carpenter said. "I felt like as the game went along, I started settling in and got better, stronger."

Kansas City cut the lead to 3-1 on pinch-hitter Willie Bloomquist's run-scoring single with two outs in the eighth, but Mike Jacobs flew out to center with the bases loaded to end the inning.

Yadier Molina gave the Cardinals a small cushion with an RBI single off Kyle Farnsworth in the St. Louis ninth. Greene put it out of reach with a three-run shot off John Bale, giving him two homers in three games since coming back from a stint on the disabled list with social anxiety disorder.

"You've got to start somewhere," said Cardinals manager Tony La Russa, who's one win from joining Connie Mack and John McGraw as the only managers to reach 2,500 victories. "He's made a couple of defensive plays, he's gotten some big hits. He's better off than he was before. You have to take little baby steps."

Ryan Franklin finished off the win with four outs for his 17th save in 18 chances.

Another sellout crowd showed up to watch Kansas City's turn to host the Interstate 70 rivalry, though it looked more like a Cardinals home game with all the red in the stands.

Pujols, who attended high school in the area, gave them plenty to cheer about. Of course, he always does against Kansas City. He has a career batting average of .382 against the Royals, with 12 homers and 44 RBIs in 41 games.

Pujols hurt Kansas City on Friday night with a two-run single and an intentional walk that set up Ryan Ludwick's first career grand slam. After almost homering in the first inning, Pujols made sure in the sixth, lining a no-doubt, two-run shot just short of the fountains in left-center off Bannister.

The crowd roared in approval, which Pujols acknowledged with a couple of waves as he made his way to the dugout.

"It's always good to play in front of family and friends," said Pujols, who still spends time in Kansas City during the offseason. "I wish we could do it more often, but I guess three games is enough."

If not for Pujols, Bannister might have ended up with yet another daytime win.

The right-hander, who's 15-5 in 27 career day games, was sharp for the third straight start, allowing three runs - two earned - and six hits in eight innings. It wasn't quite good enough against Carpenter, leading to Kansas City's fourth straight loss.

"Their ace outpitched me and the best hitter in the league beat me, but at the end of the game we still had a chance to win," Bannister said. "I've got to be satisfied with that today."


NOTES


Former Cardinals OF Larry Walker was inducted into the Canadian Baseball Hall of Fame in St. Marys, Ontario, on Saturday. ... Teahen's triple ended an 0-for-11 streak.
---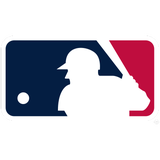 Get more from Major League Baseball
Follow your favorites to get information about games, news and more
---