Major League Baseball
Major League Baseball
Pelfrey struggles in Twins' 4-3 loss to White Sox
Published
Sep. 18, 2013 2:11 a.m. ET

Mike Pelfrey came into Tuesday's game struggling and a team that appears to have his number kept him on a downward slope.
Pelfrey (5-13) lost his third consecutive start, giving up three runs in just 4 1-3 innings as the Minnesota Twins lost 4-3 to the Chicago White Sox on Tuesday night.
Twins manager Ron Gardenhire said Pelfrey's early struggles had to do with a poor curveball and a slow pace that led to a 33-pitch second inning.
''You need to get quick outs,'' Gardenhire said. ''As the game was going along - you guys saw it, we all felt it - it went nowhere. Ninety-six pitches in 4 1-3 innings, that's just too many pitches.''
It was the second straight start Pelfrey got an early hook. In his last start, he was pulled in the fourth inning, after allowing seven earned runs in an 18-3 loss to Oakland. Pelfrey has a 10.13 ERA in 13 1-3 September innings.
''It sucks,'' Pelfrey said. ''I thought April was bad, but if you look at the numbers, this is probably worse. It's definitely not how I envisioned finishing the year. Hopefully, I can try and finish on a positive note.''
Pelfrey faced seven batters in the second, but only allowed one run on Marcus Semien's RBI single that gave the White Sox a 1-0 lead.
The Twins tied it in the third inning after White Sox second baseman Gordon Beckham was unable to turn a double play, Brian Dozier stole second and scored on Trevor Plouffe's double.
But Pelfrey was unable to keep the White Sox in check as they took the lead back in the fifth. Alejandro De Aza led off with a single and scored from first on Alexei Ramirez's double. Dayan Viciedo followed with an RBI single to give Chicago a 3-1 lead.
Pelfrey was pulled after striking out Adam Dunn and giving up a single to Paul Konerko. Pelfrey dropped to 0-3 with 6.66 ERA in his career against the White Sox.
''I don't even know if I have a quality start against them,'' Pelfrey said. ''It's obviously been a battle. I'm sure it's not going to be the last time I face them, I'm going to have to make a little adjustment or figure something out.''
The White Sox were paced by Viciedo's three hits and two RBIs and Jose Quintana's six strong innings.
Quintana (8-6) won for the first time since he last faced the Twins, on Aug. 16. He allowed one run while scattering eight hits, striking out five and walking two. During his winless drought, Quintana was 0-2 in five starts. He had a 3.03 ERA over that stretch, while being backed by five total runs - two in the past four games.
White Sox manager Robin Ventura was impressed with the way Quintana has handled the lack of run support.
''He's been very mature about it, of going through it; that he's not pointing any fingers or showing any emotion when he's walking through the clubhouse,'' Ventura said. ''He's the same every day. He just wants to win. Him pitching, he's getting better all the time. You'd just like to see him get those wins.''
After Quintana exited, the Twins fought back to make it a game.
In the seventh inning with runners on first and third and no outs, Plouffe hit a ball off White Sox reliever Jacob Petricka's left wrist to score a run. Oswaldo Arcia followed with a grounder to shortstop Alexei Ramirez, who flipped for the force out, but Beckham tried to turn a double play and made a wild throw to first allowing a run to score to cut the White Sox lead to 4-3.
Addison Reed worked a perfect ninth to pick up his 38th save in 44 opportunities, but it didn't come without any drama. With one down, Plouffe hit a deep fly ball that looked like it had a chance to tie the game up off the bat, but De Aza made a leaping catch at the wall in center field.
''I thought he got it good,'' Gardenhire said. ''I know he got it good, he just didn't get it up enough.''
NOTES: White Sox manager Robin Ventura said that LHP Hector Santiago would be skipped in the rotation. RHP Andre Rienzo will go on normal rest on Friday after Thursday's off day. ... Twins manager Ron Gardenhire wouldn't commit to giving RHP Liam Hendricks his next start after he gave up seven runs in 2-3 of an inning on Monday night. RHP Cole DeVries, who gave up four runs in five innings of relief on Monday, is an option to take Hendricks' spot in the rotation. ... Twins GM Terry Ryan gave an update on Joe Mauer (concussion), who didn't travel with the team on their road trip. Ryan said Mauer is symptom free and may rejoin the team in the next couple days. ... The White Sox committed three errors.
---
---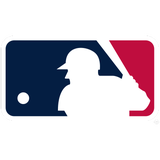 Get more from Major League Baseball
Follow your favorites to get information about games, news and more
---