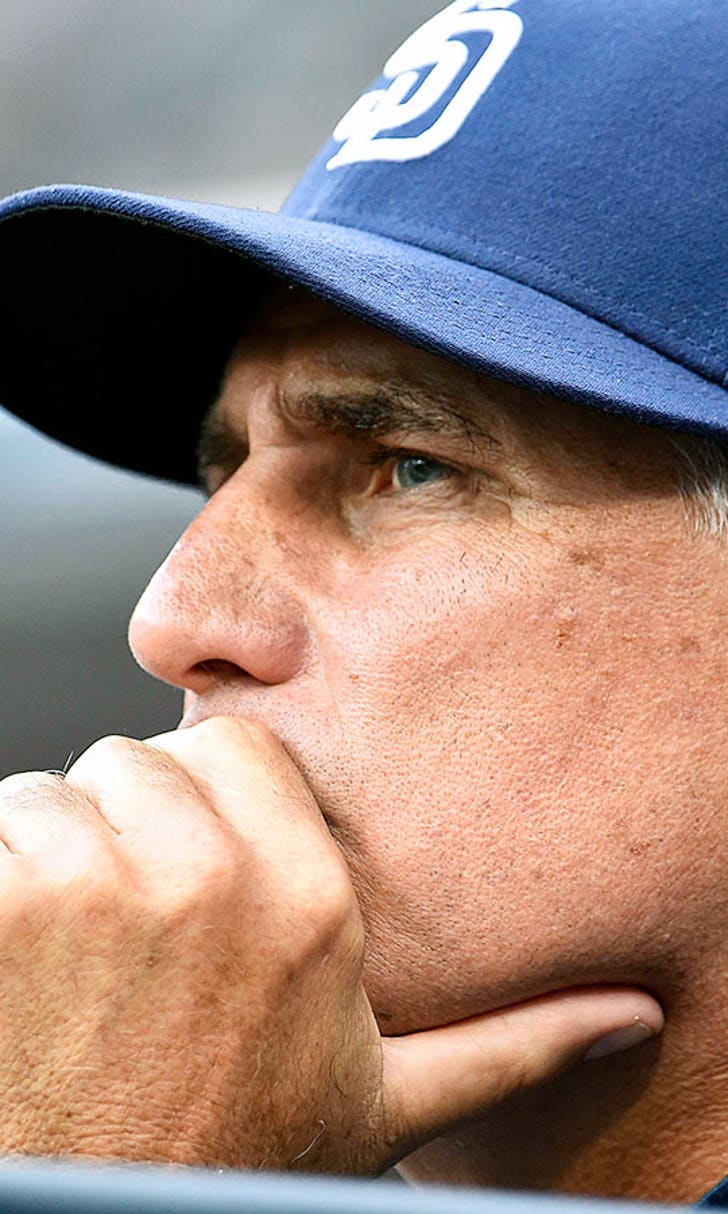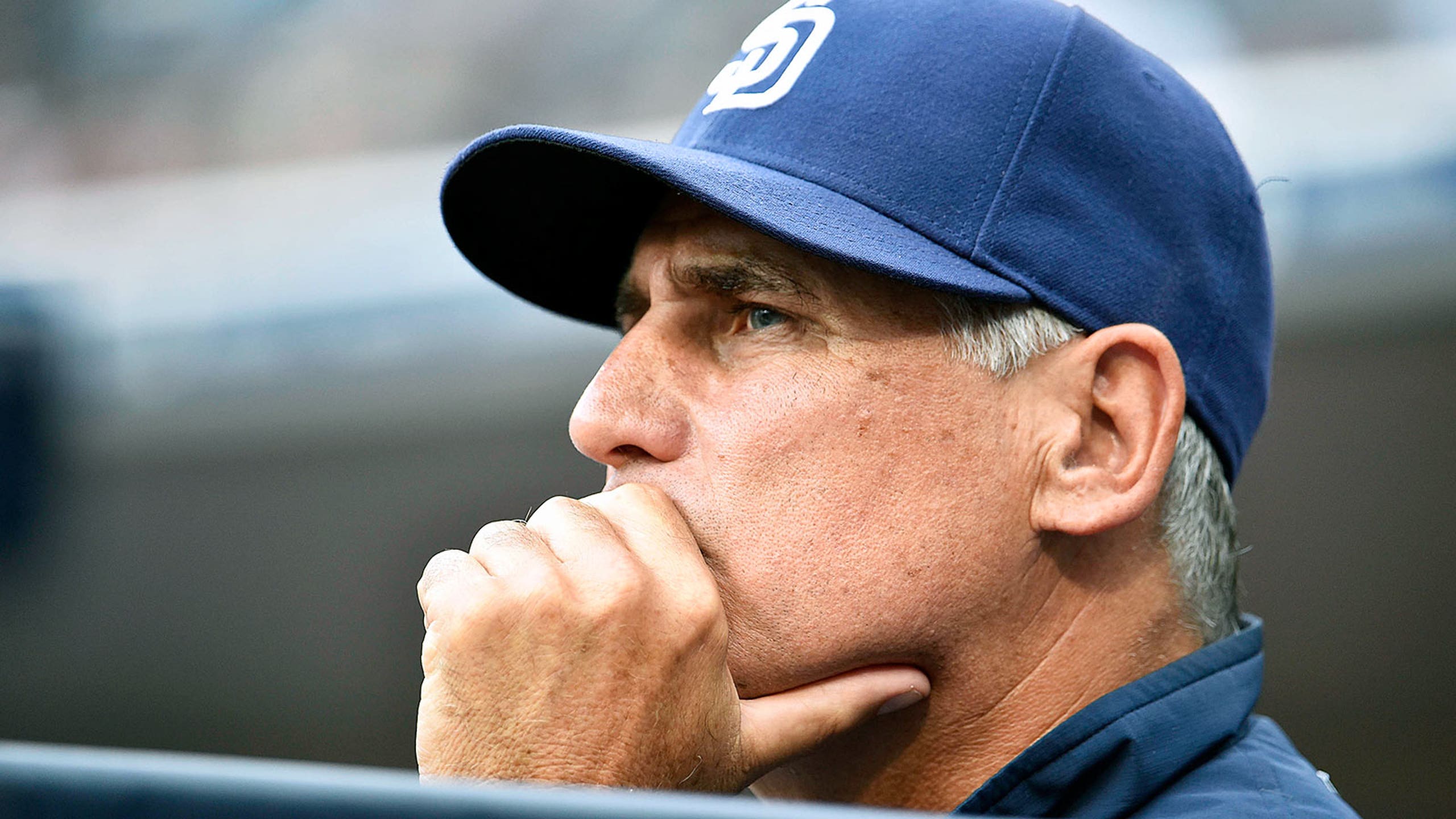 Padres GM Preller must address manager Black, trade candidates
BY Ken Rosenthal • August 7, 2014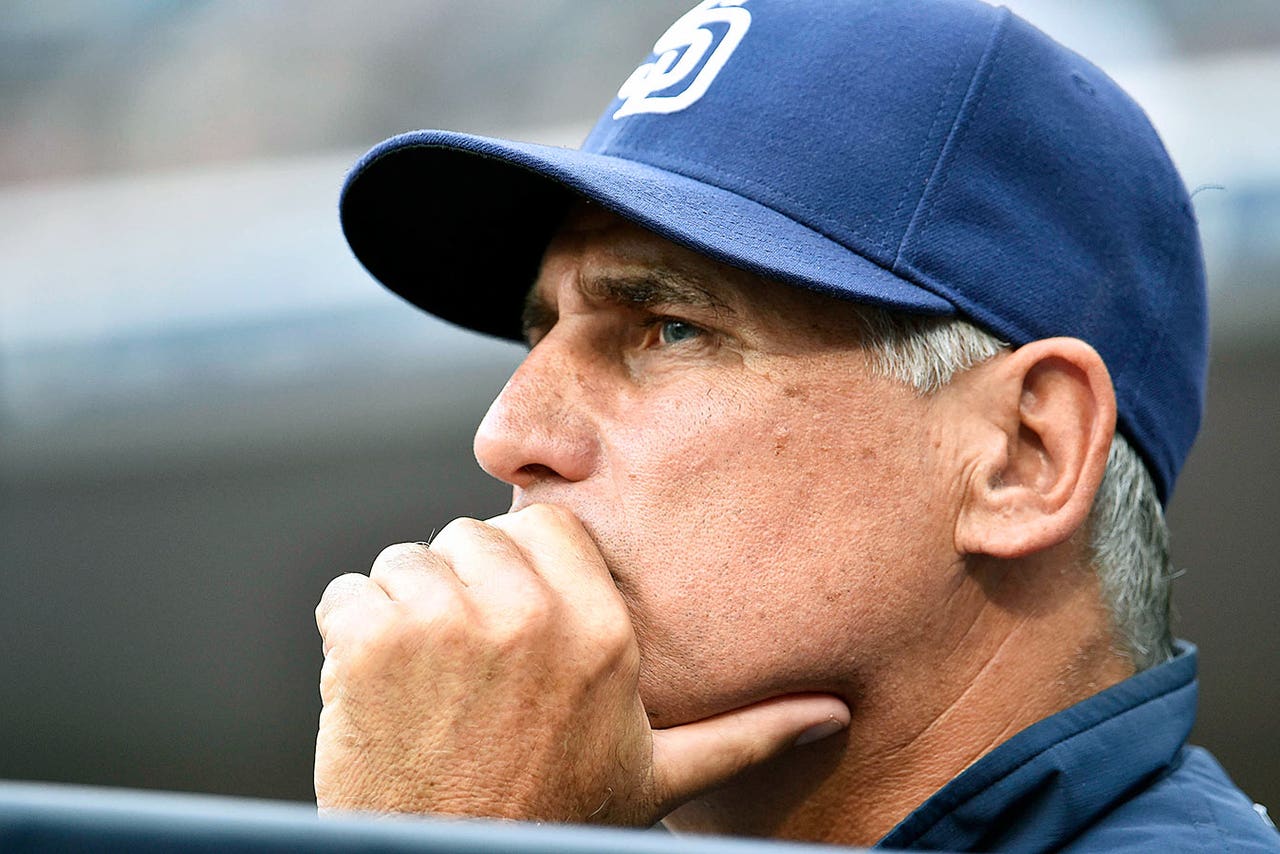 The San Diego Padres on Wednesday finally hired their new general manager --€" former Texas Rangers assistant GM A.J. Preller. 
Early Thursday, I spoke with Padres president Mike Dee about two important issues with the club --€" the future of manager Bud Black and trade possibilities involving right-hander Ian Kennedy and closer Joaquin Benoit. 
Black is under contract through 2015. Kennedy will receive a jump from his current $6.1 million salary next season, his final year of arbitration before free agency. Benoit is owed at least $9.5 million after this season -- $8 million in '15 and a $1.5 million buyout on an $8 million club option in '16. 
In late May, Kevin Acee of The San Diego Union-Tribune wrote a column speculating that Black could be fired if the Padres did not improve. But as the team's slide continued, the Pads instead dismissed GM Josh Byrnes on June 23. And the team actually has played better of late, going 18-14 since bottoming out at 34-47.
I asked Dee whether the rumblings about Black's job status originated from ownership or some other source.
"I think it was principally driven from outside the organization," Dee said. "We had frustration watching the team play. It was ugly. There was your normal amount of Monday morning quarterbacking, saying, 'Why did we do this or that?' But we never lost confidence in Buddy. We never seriously considered making a mid-season change with him. 
"We thought that from our point of view, this is a long-term (view). It's not, you lose five in a row, what's up with the manager? It's more like, what is the plan we have in place? Are we on the plan? Are we progressing at the pace we thought we would?
"I, for one, have never been a fan, unless dire circumstances exist where a guy loses a team or if there is chaos in the clubhouse, which was clearly not the case here. Buddy's leadership qualities were as good as they were before the season started. He had his finger on the pulse of what was going on. We just weren't hitting. He was trying different combinations, different things, roster changes. Nothing seemed to be working.
"We have a lot of confidence in Buddy, think he has been a great leader here. It's going to be up to A.J. to figure out whether Buddy's managerial style fits the construction of the roster. If I was sitting here today, I would say that I see a marriage that could form between the two that could be very productive and promising.
"Buddy has been here awhile. He has been through a lot. This is clearly going to be a new direction. That's going to be up to him. If it's going to be, 'We're going to play these young guys and Buddy wants to play veteran guys,' that may be something that needs to smoothed out. All those things they will get into. But I know A.J. during the interview process was very open-minded to Buddy being here and being part of what he wants to build. And that was important to him."
Kennedy and Benoit obviously are in different situations. The Padres declined to trade them before the July 31 non-waiver deadline. I asked Dee if they will become more aggressive during the August waiver period now that Preller is in place.
 "That's going to be up to him," Dee said. "We talked about it, but I don't think he's made a final decision. I can tell you the guideline he is operating under --€" we don't need to make August moves. Both those guys are under contract for next year. We're comfortable with the contracts for next year. We think they're pretty important parts of our team.
 "A.J. is not looking at this like 2015 is a white-towel year while we restock the reservoir with talent. He said very clearly yesterday (at his news conference) and he said to us privately, 'As long as you have the quality of pitching that we have, you have a chance to win every night.' 
 "His first inclination is, 'What pieces do we need to add in the near-term that give us a chance to compete?' At the same time, he is looking to build as many assets throughout every level as soon as possible. He'll balance those two. 
 "I wouldn't want to say they would be (available) or not. Currently they're not. We haven't done anything in August with either of those guys or anyone else. A.J. will talk to the staff and make that assessment in the coming days. But it wouldn't surprise me at all if both those guys were part not just for the rest of this year, but 2015 as well.
 "It would have to be tremendous value. We listened on both guys at the deadline. In our mind, there wasn't enough value to consider moving either one of them."
---
---