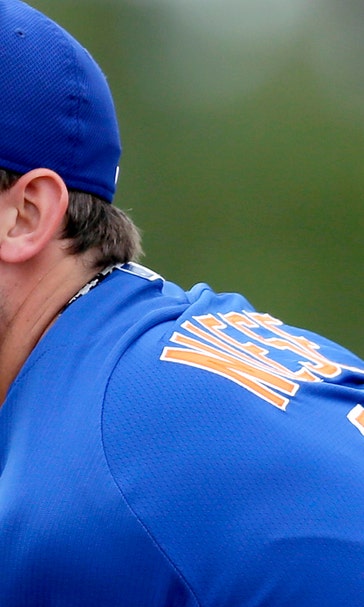 Mets' Niese, in 'spring training from hell,' leaves with sore elbow
March 16, 2014

JUPITER, Fla. -- New York Mets pitcher Jonathon Niese left his start against St. Louis with a sore elbow and will head back to New York for tests, the latest setback for the left-hander in what he described as "the spring training from hell."
Niese is expected to have an MRI exam on Monday, and it's unclear when he might pitch again.
"It's the back of the elbow, which is good," Niese said. "I'm almost 100 percent sure it's nothing serious."
Shoulder soreness slowed Niese earlier this spring, and Sunday marked only his second Grapefruit League start. Following his first outing, Niese was optimistic he could be ready for opening day, but now that appears unlikely.
"It's frustrating," Niese said.
Niese, who started the Mets' season opener last year, allowed two runs in two innings and didn't come out of the dugout for the third. He gave up three hits and one walk, throwing 24 of his 35 pitches for strikes.
"He actually wanted to go back in and pitch," general manager Sandy Alderson said. "Obviously as it closer to opening day, it becomes more problematic. Hopefully, it's nothing serious. The positives, it's not his shoulder. It raises the issue of our starting pitching depth. The fact that we have it is reassuring."
Niese was sidelined last June with a partially torn rotator cuff. He returned in August, going 5-2 with a 3.00 ERA the rest of the way to finish 8-8 with a 3.71 ERA in 24 starts.
"We got two weeks to go. I said go back to New York and get it done. If you're fine, you'll be back in five days. You always worry with a pitcher," manager Terry Collins said. "We need him."
---
---