Major League Baseball
Major League Baseball
Mets 3, Marlins 2
Published
Sep. 23, 2012 10:37 p.m. ET

Before Ruben Tejada went to bat with two outs in the bottom of the ninth, David Wright pulled him aside for a brief talk. The Mets' de-facto team captain saw the young first-year shortstop had been having a rough game.
Tejada was 0 for 4 and made an ugly throwing error that went so far over Ike Davis' head, the first baseman barely moved to try catching it. And when the Marlins walked Mike Baxter ahead of him two innings earlier, Tejada promptly flied out to end the inning.
Forget all that, Wright told him. There's another at-bat right here.
Tejada singled home the winning run with two outs in the ninth inning to give the New York Mets a 3-2 victory over Miami on Sunday, their seventh straight against the Marlins.
''We all kind of have a tendency to bring our last at-bat up there with us,'' Wright said. ''It was nice to see Ruben come through after they kind of picked on him earlier in the game.''
Scott Hairston led off the inning with a single, took second on a passed ball by Rob Brantly, and was safe at third when pinch-hitter Jordany Valdespin beat the throw on what would have been an inning-ending double play. Instead, pinch-hitter Fred Lewis was intentionally walked after Valdespin was allowed to take second.
Tejada lined a pitch from right-hander Ryan Webb (4-3) into shallow left field and sprinted toward first with his finger in the air as the rest of the Mets poured out of the dugout.
''It's great, you know,'' Tejada said. ''Every at bat is like a new day for me.''
Wright hit a two-run homer in the first and Bobby Parnell (5-4) pitched the top of the ninth for the win.
Mets starter Chris Young had another nice start at home, but he still hasn't won a game at Citi Field this season.
On Sunday, he allowed one earned run in six innings, but a throwing error by catcher Kelly Shoppach allowed the tying run to score. Young struck out five and walked two.
The Mets are 3 1-2 games ahead of the Marlins out of last place in the NL East. The Mets are 11-4 against the Marlins this season. Miami starter Ricky Nolasco struck out five in seven innings, allowing five hits and two runs.
In Nolasco's previous four starts, he was 3-0 with four earned runs and 20 strikeouts against one walk in 30 innings.
Young has been a brighter spot than his record would indicate. In 11 of his 19 starts, he's allowed two or fewer earned runs, but is 4-3 with four no-decisions. He has struck out more than two batters for every one he's walked and worked his way into a spot as a reliable starter heading into next season.
On Sunday, he had one bad inning, and a sacrifice fly and an error were enough to tie the game. Brantly and Gil Velazquez led off the fifth with singles and after they were bunted over, Bryan Peterson hit a sacrifice fly that scored a run and moved Velazquez to third. Gorkys Hernandez singled and stole second base, drawing a throw from Shoppach that sailed into center field, tying the game.
''When David hit that two-run homer, it set the tone and gave me some room for error,'' Young said. ''It was nice to go out there and be aggressive.''
At Citi Field this season, Young has seven quality starts in which he's 0-4.
Wright put the Mets ahead in the first inning with a two-run homer to left-center field against Nolasco. Wright is 25 for 63 against the Marlins righty and it was his sixth homer against him.
''He guessed right there and didn't miss it,'' Nolasco said. ''That's a really good team. Those guys are tough outs.''
NOTES: The Mets swept the three-game series for their first three-game winning streak at home since winning four in a row at Citi Field in June. ... Mets right-hander Jenrry Mejia makes his second start of the season, facing Pittsburgh RHP Kyle McPherson. Both pitchers are 0-1. ... Marlins RHP Nathan Eovaldi is set to face Atlanta on Tuesday following an off day. ... Young led off the third inning with a long double over the head of LF Petersen, but the top of the Mets order stranded him. ... Former Mets star Jose Reyes walked to start the third, stole second and went to third on a passed ball. He was nearly picked off, but wound up being stranded instead. ... A fan down the right field line wore a Santa Claus outfit. Santa was seen leaping at a foul ball hit by Wright, but it was over the fan's head. ... Mets reliever Frank Francisco has been unavailable due to elbow soreness. He said after the game that he had no ligament damage and that he would try to come back this season, but not at the risk of injuring himself. ''I'm not going to do it, try to be Superman.''
---
---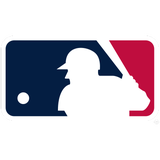 Get more from Major League Baseball
Follow your favorites to get information about games, news and more
---