Major League Baseball
Major League Baseball
Marlins 7, Astros 5
Published
Apr. 10, 2011 4:28 a.m. ET

Greg Dobbs didn't like the reason he was in the lineup Saturday night.
That didn't stop him from making the most of the opportunity.
Dobbs homered and drove in three runs to lead the Florida Marlins over the Houston Astros 7-5. He started at third base because Donnie Murphy moved to shortstop with All-Star Hanley Ramirez out with a bruised leg.
''I've been working very hard and I've been preparing a lot and I'd like to think that at some point that pays off,'' Dobbs said after talking about how he hated for Ramirez to be out.
The Marlins trailed by three in the sixth inning before an RBI double by Mike Stanton made it 4-2. Dobbs tied it with his two-out, two-run homer that landed in the right-field bullpen later in the sixth.
''It was a pretty big moment for us to get us back in that game because (Bud) Norris had been throwing pretty well,'' Dobbs said.
Chris Coghlan and Omar Infante each hit a run-scoring double in the seventh before Dobbs pushed the lead to 7-4 with an RBI double in the eighth.
Hunter Pence had two hits and drove in two runs for the Astros, who have lost seven of their first eight games.
Marlins starter Javier Vazquez (1-1) allowed eight hits and four runs in six innings for the win. Leo Nunez gave up one hit in a scoreless ninth for his third save.
Vazquez was upset that he gave up so many runs early.
''I got myself in trouble in the second inning trying to be too perfect instead of just trying to be aggressive,'' he said. ''I started being more aggressive out there and it worked out.''
Norris gave up five hits and four runs in six innings.
''He threw pitches, and he threw the ball really well,'' Houston manager Brad Mills said. ''It just didn't carry over into the sixth. In the sixth, it got away from him a little bit.''
Coghlan hit the second of three straight doubles off reliever Fernando Abad (1-1) in the seventh to score Wes Helms and make it 5-4. Infante hit the third double to send Coghlan home and push the lead to 6-4. Abad retired Logan Morrison before he was replaced by Wilton Lopez, who struck out Stanton for the third out.
The Marlins' offense didn't get rolling until the sixth inning. Morrison started it off with a single with one out before scoring on a double by Stanton that landed on Tal's Hill in center field. Then came Dobbs' first homer of the year that tied it at 4.
Mills was disappointed that his team let the lead slip away.
''Anytime you have the lead late in a game, you want to be able to put it away,'' Mills said. ''When it doesn't happen, you wish it never did, but it's going to happen.''
Brett Wallace drove in a run with a single in the eighth inning that made it 7-5.
Houston stretched the lead to 4-1 with Pence's RBI single in the fifth.
Norris hit a double that rolled into the left-field corner and drove in Bill Hall to put Houston up 2-1 in the second. An RBI single by Angel Sanchez pushed the lead to 3-1 later in the inning. Sanchez also doubled before scoring on a double by Pence in the first to give Houston a 1-0 lead.
The Marlins tied it at 1 when Stanton scored on a groundout by Murphy in the second.
Stanton, who missed six straight games with a strained hamstring, returned to the lineup Saturday. Florida manager Edwin Rodriguez said he was probably about 75-80 percent and that he told him to be careful on Saturday when baserunning or chasing balls in the outfield.
Rodriguez said Stanton looked ''fine'' at the plate and that he was taking good swings.
''That's one of the things about having Michael Stanton in the middle of the lineup,'' he said. ''Your lineup goes deeper with more offense and today was a good example.''
NOTES: Ramirez was out of the lineup after bruising his left leg in a collision with Hall while trying to turn a double play Friday night. ''Obviously, I feel a little bit of pain in there, a little bit swollen,'' Ramirez said Saturday. ''I'm just going to keep icing it all day today and see how I feel tomorrow.'' Ramirez was relieved when he learned that his injury wasn't serious. He thought of the double-play takeout slide that left Minnesota 2B Tsuyoshi Nishioka with a broken leg earlier this week. Ramirez will probably remain out of the lineup Sunday but could pinch hit. The Marlins have a day off Monday. ... Astros SS Clint Barmes, on the DL with a broken left hand, began playing catch Saturday after X-rays showed his hand was healing.
---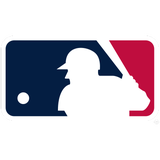 Get more from Major League Baseball
Follow your favorites to get information about games, news and more
---