Major League Baseball
Major League Baseball
Man used dying son story to sell items
Published
May. 12, 2011 1:00 a.m. ET

A Massachusetts man who was arrested after a treasure trove of items stolen from Fenway Park was found on Long Island told an auctioneer he was selling them to raise money for his terminally ill son, The Boston Globe reported Friday.
Jamie Pritchard-Holland, of Weymouth, Mass., faces charges of third-degree criminal possession of stolen property after he was arrested over a $25,000 haul of Boston Red Sox memorabilia.
He told an auctioneer in September that he needed money quickly to pay for his son's medical bills, claiming that his son was dying of cancer.
But he came unstuck when Major League Baseball staff spotted the items on the website of Lelands, a New York sports memorabilia auction service, and alerted authorities.
"There was no sick child, there were no hospital bills, there were no doctors' bills,'' said Thomas Spota, district attorney for Suffolk County, N.Y. "There was nothing but pure greed on Holland's part,'' he added.
A home plate, uniforms and equipment were recovered, including a first base glove used by Kevin Youkilis, cleats worn by second baseman Dustin Pedroia, the Fenway Park 380-foot outfield wall marker, and other Red Sox property, authorities said.
He also had a center field marker signed by Red Sox champion Johnny Pesky, whose family had apparently been tricked by Pritchard-Holland's cruel cancer tale.
The goods were stolen in a raid on Fenway Park around 12 months ago, authorities said, but Pritchard-Holland was not charged over that matter.
He was arrested in New York on May 4 and charged with third-degree criminal possession of stolen property, for which he faces a maximum of seven years' jail.
Pritchard-Holland was also charged in Boston Municipal Court on March 31 with two counts of receiving stolen goods, which each carry a five-year prison sentence.
He has pleaded not guilty to all charges and was free on personal recognizance, but was ordered to appear in court in New York on June 7 and Boston on June 30.
The confirmation of the arrest came days after a long-time Mets clubhouse manager was charged with stealing team memorabilia worth more than $2.3 million.
Charlie Samuels was fired from the team last November after 27 years. The property he was accused of thieving included a set of autographed 1986 World Series warm-up uniforms.
---
---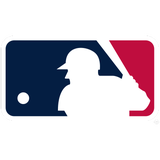 Get more from Major League Baseball
Follow your favorites to get information about games, news and more
---